Magic Of Clothes is an independent reader-supported blog. We may earn commissions from every qualifying purchase made through our links, at no additional cost to you.
Linen shirts are an absolute must for the summer season. They are light, breathable, and are available in a wide range of colors and fits. But sometimes people tend to face problems with styling linen shirts on formal occasions, and that makes them hesitant to buy such an essential piece.
In this article, I would be telling you about how you can style linen shirts on formal occasions and the infamous "business casual" occasions.
But let's start at the beginning. Are Linen Shirts Formal?
Linen shirts can be considered both formal and casual, depending on how you style them. Wearing a linen shirt with a tailored suit will make it formal while wearing a linen shirt over a tank top would make it casual. In fact, linen shirts are a great choice for business casual situations.
But there are still certain things that you need to keep in mind to not look out of touch when wearing linen. This includes choosing the right kind of linen shirt, pairing it with the right pieces, and much more. Here's how you can wear linen shirts in various different situations.
How To Style Linen Shirt For Formal Occasions?
There are various factors that influence how good you look in a linen shirt. You need to ace all of these if you want to stand out at a formal event.
Choose The Right Linen Shirt
First of all, if you are going to a formal event, make sure that your linen shirt is ironed and fits you perfectly. This is absolutely essential, and having the wrong fit would make you look out of place.
Here's a link to my favorite linen shirts – Just pick the one you think is the most formal.
The most common issue with linen is that it's too baggy, so make sure that your linen shirt is tailored. Also, no half-sleeved linen shirts. They may look great at the beach, but they are a no-no at the office.
And if you don't know anything about tailoring linen and how you should go about doing that, read the guide that I have linked to.
What Color Should Your Linen Shirt Should Be?
Lighter colors such as white, beige, sky-blue, and pastel pink tend to look the best on linen shirts. Avoid darker linen shirts as they tend to exaggerate the wrinkles that linen naturally gets, and in general look a little bit "off".
If you are going to an event in the day, such as a daytime wedding or a business brunch, I would recommend going with white or beige as the color of your linen shirt. If it is a nighttime event, go for either white or sky blue, because beige tends to look a bit dirty under artificial lights.
Things That Go Great With A Linen Shirt
Linen shirts tend to look great with suits. In fact, if you are going for a summer wedding, you can go for an all-linen look by pairing a well-fitted linen suit with a linen shirt.
Make sure that there is enough contrast between the color of the shirt and the color of the suit. If you are wearing beige shirt, do not go for a cream-colored suit. Instead, opt for something darker like navy or charcoal grey.
My favorite way to style a linen shirt on a formal occasion is by simply pairing it with a tan suit. Go for a white linen shirt, and brown penny loafers. Wear a matching belt, with a good dressy watch, and if you are feeling a bit crazy, throw in a bow tie to add a pop of color.
If that is too much for you, just go for a simple pocket square to elevate the outfit. This outfit looks great at daytime events.
linen dress code meaning
Linen is a type of fabric made from the fibers of the flax plant. A "linen dress code" would refer to a dress code that requires clothing made from linen fabric.
Typically, linen clothing is considered to be more formal and dressy than casual clothing made from other fabrics, such as cotton or polyester.
It is often associated with warm weather or tropical climates because it is lightweight and breathable. It is typically seen in summer events, upscale restaurant, business or formal affairs.
But the dress code expectation may vary depending on the context and specific event where it's requested.
How To Style Linen Shirt For Business Casual Occasions?
Business casual is always a difficult dress code to work around with. Yet it is the limitations that it imposes that makes people wear their linen shirts a bit more creatively.
Firstly, you would need to make sure that you have got the right linen shirt for the occasion. As I mentioned in the previous section, this basically means that your linen shirt should be properly ironed (or steamed) and it should fit you perfectly.
With business casual events, you have a bit more leeway when it comes to colors. Apart from all the basic colors, you can go with baby pink, light blue, mint green, dark grey, and other such colors. Just make sure that the color is not too popping or saturated, as that does not look very professional.
Pair your linen shirts with a sport coat if the occasion calls for it, but it is not entirely necessary. Just go for a pair of sleek trousers and you would still look fine.
My favorite outfit that can be worn on a business casual occasion is a white linen shirt paired with light grey fitted trousers and brown loafers or double monk straps.
However, as long as you are combining basic pieces and are not going for any harsh contrasts, you would be completely fine.
Can I Wear A Linen Shirt To Work?
Yes, most offices and businesses allow employees to wear linen shirts to work. Even traditional industries such as banking have no problems with their employees wearing linen shirts, provided that the shirts are not very extravagant.
And if you work in industries that are known to be a bit more lax and forgiving with dress codes, such as advertising, you can even wear half-sleeved linen shirts to work. However, your shirt should look smooth and soft.
If you are not sure about where your company falls on this spectrum, the simplest way to find out would be to contact the HR department. Just drop them a mail and ask them if you can wear a professional linen shirt to the office. The reply will be affirmative in most cases.
Final Remarks
Linen shirts can be worn in both formal and casual situations, provided that you style them the right way. For formal and business occasions, this might mean wearing your linen shirt with tailored pleated pants.
There is a reason that I proclaim that linen shirts are essential pieces for the summer. The amount of versatility you get is unparalleled. Add to that the fact that linen is available in a wide variety of fits and cuts, and it becomes clear how linen shirts can become the workhorse of your wardrobe.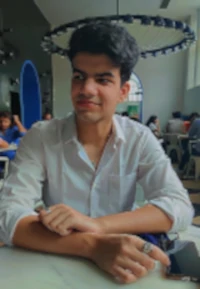 My name is Alex Higson and I am the founder of Magic Of Clothes. I have worked in the fashion industry for many years, and clothes and style are a huge part of my life.