Vans are not business casual and are unsuited for work purposes. These shoes are considered purely casual and not formal or semi-formal. Sneakers generally do not fit in the workplace unless your company policy allows casual attire.
Some places do allow people to carry sneakers, but needless to say that they are very few. It is best to avoid wearing them if you are working at a corporate office or directly interacting with clients or customers.
If you are unsure whether your workplace is relaxed toward Vans, you can look at a few pointers I have included in this article. Additionally, I will explain whether these shoes are considered business casual and where you can or cannot wear them.
Can you consider Vans Business casual?
Vans are not considered business casual. Sneakers, including Vans, are more suitable outside office premises in most cases.
Now, Vans do look pretty crisp and structured. They cover your feet entirely and can be worn with socks, so many people may assume they are suitable for work.
However, they are still considered casual and frowned upon in business. Vans are more suited for the younger generation and students who do not work at corporate offices.
Few industries in entertainment and e-commerce also have a more relaxed company policy that permits Vans in offices.
However, you need to ensure you are wearing particular colors that do not look too flashy and bright. Additionally, it is advisable to read your company policies or ask your HR to know for sure.
Can you wear Vans to work?
Vans cannot be worn to work in most companies and corporate offices. Sneakers, in general, are considered unsuitable for the workplace.
I get it; Vans are comfortable. However, they do not look very professional and are more suited to the student population.
Most companies have strict dress codes which do not include casual shoes like Vans. However, there have been some exceptions to this rule.
Usually, the media and entertainment industry has a more relaxed policy regarding work wear. Even in the e-commerce industry, casual wear is allowed as long as you are not in a managerial position.
Educational institutions strictly prohibit casual clothing, which includes Vans. Additionally, offices in legal services, corporate, MNCs, medical services, law enforcement, real estate, etc., tend to follow formal-only policies for work wear.
Can you wear Vans to a job interview?
Vans are not the best choice for interviews. They look too casual and unsuitable to be worn for interviews.
Sneakers are not ideal for interviews since they are very casual. The interviewer may get the impression that you are not well informed about work ethics and not capable of taking your work seriously.
However, you can wear Vans with a shirt or polo t-shirt if you are interviewing for back-office jobs or retail and food outlets. E-commerce industries are also less critical about clothes, so you can also wear Vans to these interviews.
It is better to swap Vans with formal leather shoes because they look more professional. However, if you have extreme budget constraints, you can carry a pair of Vans with a shirt and jeans.
Best Vans Colors In A Business Casual Setting
People who want to wear Vans to work must carefully pick the colors to avoid looking out of place. Even though some sites allow Vans, I am pretty sure they don't want you walking in wearing red or Barbie pink shoes.
Always follow a neutral color palette when buying Vans for the office. Here are the top picks which I believe are perfect for casual business settings:
1. White
White Vans are a good choice for people who are allowed to wear sneakers at work. The color pairs well with everything and looks great on all skin tones.
If you have decided to wear Vans for work, white is the color you should go for. However, when opting for white Vans, always ensure they are correctly spotless when leaving for work.
2. Black
Black is a top color for Vans, especially in work settings. It is a great neutral and radiates confidence and assertiveness.
The color, no doubt, is universally flattering and pairs well with both dark and light-colored outfits. They also do not get dirty quickly and are low maintenance, so you can wear them to work every day.
3. Navy Blue
Navy blue is an acceptable Vans color to wear for work or the office. The color is a great neutral, which doesn't look too flashy and out of place.
For people wanting a touch of color, you can go for a pair of navy blue Vans.
4. Grey
Grey is a tremendous light-neutral color for Vans in a business setting. The color is best for people who want to avoid white and dark colors.
Sneakers in grey look incredibly sophisticated and classy. They are a great match with most uniforms and even flatter darker skin tones.
5. Brown
Brown is more or less a good color for work in Vans. It is dark neutral and low maintenance, so it can be worn to work every day.
The color suits all skin tones and can pair well with light-colored clothing. You can wear them for work if the shade you select is not too bright.
Final remarks
I cannot stress enough that sneakers are not accepted at work. Vans, naturally, are also considered unsuitable except in a few places.
You can wear Vans if you work at a back office or if your company has some laidback policies on workwear.
Here's a quick recap of where you should not be wearing Vans.
Vans are unsuitable for work and cannot be worn in the office. Additionally, they are also not the best choice for job interviews.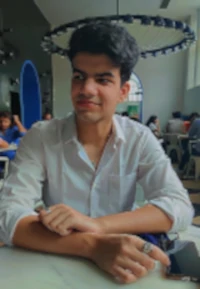 My name is Alex Higson and I am the founder of Magic Of Clothes. I have worked in the fashion industry for many years, and clothes and style are a huge part of my life.