Magic Of Clothes is an independent reader-supported blog. We may earn commissions from every qualifying purchase made through our links, at no additional cost to you.
Barbour is a great brand. Their jackets are made with premium materials and are of extremely high quality.
If James Bond wears a jacket, then it automatically becomes cool.
That's what happened to the British luxury brand Barbour when it saw a resurgence after Daniel Craig sported their jackets in the 2012 hit film "Skyfall".
But given their price point, it makes sense to only expect the best from the brand, especially in terms of quality. While Barbour is known for their relatively straightforward designs, its unique selling point is the premium construction of its jackets.
In this article, I will dive head-first into the brand, what makes them good quality, and why I think Barbour jackets provide great value for the money. But if you directly want to check out the ongoing sale at Barbour products, you can click on the button below.
Does Barbour Make Good Quality Clothing?
Barbour jackets are extremely good in quality and can last a lifetime if taken care of properly.
Personally speaking, I've been wearing my favorite olive waxed jacket for more than a decade now. And the jacket looks as good as new.
This longevity in their jackets is because of the quality of the materials they use. They source only the highest quality cotton and only employ the most skilled artisans and tailors.
And this quality is not limited to just jackets.
Discount Tip
You can also check for your favorite Barbour products on third-party retailers, as many of them would sell products at a bigger discount. For example, I always find a great deal when I go through the Barbour collection on Bloomingdales.
Other products from Barbour are also made with premium materials. This pushes up the cost of some goods, but it also helps in ensuring that the buyer gets his money's worth every time he makes a purchase from the brand.
Also, they don't really outsource the manufacturing of their jackets, which helps a lot in quality assurance. Most of their clothing is made in-house at their South Shields, England factory.
Is Barbour A Luxury Brand?
Barbour is a luxury brand, worn both by the Royals as well as other affluent members of society.
As we all know, price alone does not put a brand in the "luxury" category. There is also a need for history, context, and quality. We've covered the quality aspect in the previous section, so let's talk a bit more about the first two parameters.
Barbour jackets usually cost more than $400, which automatically puts them out of reach for most people.
Add to that their history of being associated with pop culture icons (such as the royal family, and James Bond), and we can come to the conclusion that the brand's marketing evokes feelings of exclusivity, wealth, and power.
The combination of these factors is what makes Barbour a high-end brand. It does not come in the fast-fashion or designer categories of clothing.
Why are Barbour jackets so expensive?
Barbour jackets are expensive because of the premium materials used in their construction.
The brand does most of its manufacturing in-house rather than outsourcing it to China or Vietnam. This increases their quality, but also increases their costs, because labor is much more expensive in the west.
But of course, there is also an inherent brand value attached to Barbour. After all, this is the jacket that James Bond wore. Of course, it is going to be heavy on the wallet!
Is Barbour A Sustainable Brand?
Barbour can be considered an ethical brand because it is a member of the Better Cotton Initiative, whose mission is to help cotton communities grow and earn.
The pressure of demand that fast fashion has created in the past few years has especially hit the cotton industry. Even in the industry, those rural communities which cultivate cotton in third-world countries have been hit the hardest.
But Barbour, by being a member of the Better Cotton initiative, ensures that all their cotton is ethically sourced and the workers are paid fair wages for their work.
Barbour is also doing a bunch of other things that help them in being sustainable and ethical. Some of them are listed down below.
They are increasing the use of recycled materials in making their jackets.
They use Bluesign fabric, which ensures that the fabric has been made in an environmentally conscious way.
Barbour sources its leather through the Leather Working Group. This group is a leading think tank that deals with the question of making leather more ethical.
Are Barbour Jackets Value For Money?
Barbour is a legitimate brand that provides excellent value for money.
Many people are a bit scared of spending $400 on a jacket, and very understandably, want to do some research on the brand before spending so much money. They do not want to be duped.
But the great thing with Barbour is that it is completely legitimate. It isn't a new social media brand. It was started in 1894, so it has been in the market for more than 120 years at this point. You don't survive that long by compromising on quality.
Buying a Barbour jacket, in my opinion, is completely worth it. They can last you a lifetime, so if you consider the cost per wear (and that's how you should think when buying clothes), then you are literally getting a steal at this price point!
Final Remarks
Barbour makes clothes for the gentleman of the world. Their designs are tasteful, lacking in experimentation, but scoring extremely well in the quality and versatility categories.
In short, the brand knows what its target audience wants – Great quality clothing that can last a lifetime.
In this post, I tried to give an overall review of Barbour's quality, particularly the quality of their famous waxed cotton jackets. Here's a quick recap of the entire article.
Barbour is known for making high-quality clothing. The brand has received a lot of goodwill in the past for paying attention to its construction and materials, which are all ethically sourced.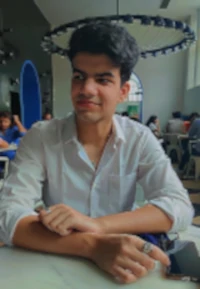 My name is Alex Higson and I am the founder of Magic Of Clothes. I have worked in the fashion industry for many years, and clothes and style are a huge part of my life.