Fishnet tights have been widely regarded as wardrobe-essentials.
They allow you to pull off unique looks, and depending on what kind of tights you go after, they work great for both business and casual looks.
And l don't think we even need to talk about the impact that fishnet tights and stockings have had on goth culture.
So, in this article, I will be talking about the 5 best tights available in the market. All of these have been personally bought and tested by my wife.
Before we go any further, just wanted to tell you that despite what the author box shows, this article hasn't been written by Alex. I am Ismene Higson, his wife and I will give you my recommendations based on personal experiences with each product.
You will find tights for business looks, casual looks, goth looks, and much more.
Let's begin!
Top 5 Fishnet Tights In The Market
Here are the top 5 fishnet tights among the dozens I tried; ranked in the order of how good they are:
Features
80% Nylon + 20% Spandex.
Hand-washable only. This garment should also not be put in the dryer.
Extremely high quality.
Stretchy waistband with a seam that runs through the back.
Great for performances and dances.
---
The gold standard in fishnet tights, Capezio manages to provide extreme quality at a competitive price point. If you just want to know the best tights that you can buy right now, just go with Capezio.
These tights are usually used by performers and dancers; they are that comfortable.
With an increased price point, you also get tons of durability with the Capezio fishnet tights. They tend to last for years if properly cared for, and maintain their shape and elasticity for a long period of time.
In fact, my dog tried to bite through these, but the pantyhose didn't tear at all.
The seam up the back is also very sexy, and because it is rare in tights, it stands out positively.
Pro tip: Soak them in hot water and let them go for a wash cycle before you wear them. My wife said that if you wear Capezio tights without washing them, they tend to chafe your skin.
Features
Pull on closure.
Hand-wash only. This garment is not machine-washable.
Fits up to 5′ 10″, 160lbs.
Very comfortable because the seams are not anywhere near the groin.
---
This is hands-down the most comfortable pair of fishnets on this entire list.
Because the pieces have been built in such a way that the fishnet doesn't even come close to the groin, Leg Avenue manages to be the pair of tights for people who hate tights.
Available in 4 different patterns that all expose the crotch area, these tights have an air of sexiness about them.
The designs are simple; which means that this pair works for both formal occasions… and *special* occasions.
This is a one size fits all garment, which means you won't have a problem with fitting unless you are on extreme ends of weight and height.
Consider this a MagicofClothes recommendation.
Features
92% Nylon + 8% Spandex.
Pair of 4 different stockings.
Vibrant and unique patterns on all the 4 tights.
High elasticity and reinforced toe protection.
---
If you are bored of the normal fishnet designs, and want something truly unique and out-of-the-box, my recommendation would be the Vero Monte tights.
One bundle includes 4-5 different stockings, and there are 5 different bundles for you to choose from. That's 22 different styles of fishnet stockings!
Who said that fishnets come in only one design!
The material is very soft to the touch due to the added spandex, and the tights fit extremely well. Despite being soft, the material is not delicate and can handle… movement.
Due to the wide variety of designs and patterns that are available, Vero Monte makes sure that you have a pair of tights for every occasion, whether it is formal, casual, or sensual.
Another plus point is that Vero Monte sends their tights in a nice little package which works as a great storage space for your tights. This is really cool, because if you have ever owned a pair of tights, you would know that they get tangled pretty easily.
Features
Includes 6 different pair of tights which are all the same pattern, but in different colors.
90% Nylon + 10% Spandex.
All these stockings are high-waisted.
The fishnet is stretchy but does not dig into the body.
---
Did you think fishnet stockings only came in black?
Well, think again. Boao offers a bundle of stockings in six different colors! Granted that they are all in the same pattern, but it's still cool to see tights in a different color.
If you break it down by price per pair, Boao is probably the most affordable manufacturer on this list.
But because they offer so many tights at such a low price, you would need to keep them safe in order to get them to last longer.
Don't get me wrong; they are still super comfortable and provide great quality for the price point, but they are nowhere near the durability of Capezio.
If you are on the larger side, I would recommend that you avoid these. These stockings work best for women who are on the petite side.
Features
Tight enough but these tights do not squeeze the body.
One size fits all for women 5 feet and above.
Ideal weight – 100-220lbs.
Package includes 4 different basic styles.
---
The cheapest pair of tights on this list, it's astonishing how Gartol manages to provide 4 different tights in a bundle that is under $10.
And it's not like the quality is absolute trash on these either; they feel pretty nice and can last for multiple wears if properly taken care of.
These also work great for women who are on the heavier side but keep in mind as to not stretch them too much because they might rip.
These tights end up very high on the waist, which is something that I didn't notice in the Amazon pictures, so be aware of that too.
If you have never worn fishnet before, and you just want to see what all the hype is about without spending a ton of money, Gartol fishnet stockings are what I recommend.
They are also pretty good if you need to wear them one time only… because your partner is slightly adventurous in bed.
---
Fishnet Tights Buying Guide
How many pair of fishnet tights do you need?
The answer to this question depends on how often do you wear tights or how often you want to wear tights.
If you wear fishnets very rarely, having only one pair would be more than enough for you. If you wear fishnets once or twice a week, you would need about 2-4 pairs of tights.
And if you would like to wear fishnet tights on the daily (some women prefer to wear them instead of underwear), then you would need about 10-14 pairs.
Are tights one size fits all or separate sizes?
Tights come in all shapes and forms. Some brands prefer to have a one size fits all garment while others like to have separate sizes for separate body types.
When it comes to the question of which sizing scheme is better, there is no easy answer.
If you consider yourself to be near the extreme ends of body sizes; either extremely heavy or extremely petite, you would be better off by going with a brand that offers a dedicated sizing system.
Otherwise, the one size fits all tights tend to fit pretty well for most people. And another bonus is that you don't have to wrap your head around complicated sizing systems and measurements.
Does fishnet tear easily?
Low-quality fishnet tears pretty easily, while high-quality pieces last for years.
In the world of fishnet, you get what you pay for. So a pair of Capezio tights may cost you more at the outset, but they are going to be with you for several years.
And you might get more quantity at a cheaper price by going with brands such as Gartol, but they are going to tear much more easily.
So in the long run, the price that you would be paying for both these tights is eventually going to be equal.
Is there a difference between tights, leggings, and stockings?
| | | |
| --- | --- | --- |
| Tights | Leggings | Stockings |
| Usually worn under another garment. | Can be worn in place of pants. | Always worn under another garment. |
| Starts around the waist and covers toes. | Starts at the waist and comes to the ankle. | They start around mid-thigh and covers toes |
| Can be both sheer and opaque. | Are always opaque. | Are always sheer. |
| Elastic Waistband | Elastic Waistband. | Held up with the help of a Garter belt. |
Difference between tights, leggings, and stockings.
Conclusion
If you are looking for the perfect fishnet tights, look no further than the five that I have mentioned, because they cover a wide range of prices and features.
I have tried a lot of different tights over the years, and these ones are literally the best of the best. Here's a quick rundown of the list for you.
Overall best – Capezio.
The best pick if you want multiple colors – Boao.
Best for itchy skin – Leg Avenue.
The Best pick if you are on a budget – Gartol.
Best if you want different designs – Vero Monte.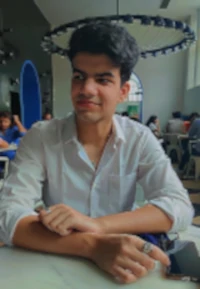 My name is Alex Higson and I am the founder of Magic Of Clothes. I have worked in the fashion industry for many years, and clothes and style are a huge part of my life.