Magic Of Clothes is an independent reader-supported blog. We may earn commissions from every qualifying purchase made through our links, at no additional cost to you.
Suede is probably the most luxurious material when it comes to clothing and shoes. Great for shoes and great for jackets, suede's added texture makes it a great choice for all types of outfits.
But taking care of suede is nothing short of a nightmare.
It is a ridiculously difficult fabric to clean if you don't have any tools to help you with the process. And if you have ever tried any $5 suede cleaners available in departmental stores, you would know that all they do is make your suede worse.
Therefore, I have decided to compile a list of 5 suede cleaners that actually work. This list includes brushes, erasers, water protection sprays, and much more.
All of the products down below are available on Amazon.
Let's begin!
Top 5 Suede Cleaners In The Market
Here are the top 5 suede cleaners among the dozens I tried; ranked in the order of how good they are:
1. DeadStock Los Angeles Shoes Cleaner
---
The very best suede shoe cleaner out there, out of all the ones that I have tried, is the DeadStock Los Angeles Shoes Cleaner.
The first thing that surprised me was the number of things that come in this package. There are multiple brushes, multiple sprays, and even a microfiber cloth! Deadstock really covered all the bases of suede cleaning.
Considering the amount of stuff that you are getting, this bundle is definitely a steal.
And when I used it on a pair of Timberland boots I own, it worked like magic. The shoes had all sorts of scuff marks, but Deadstock's cleaning solution took care of them.
Add to the fact that it also works on other materials (I tested it on a pair of mesh athletic sneakers, and it performed really well), and I have no qualms in stating that the Deadstock Los Angeles shoe cleaner is the best product in the market right now.
If you just want a kit that can take care of all your suede-cleaning worries, you can check it out on Amazon.
2. MGK Shoe Cleaner Kit
---
If you don't want all the additional bells and whistles that come with the DeadStock Los Angeles shoe cleaner, you can check out MGK's cleaning kit.
It comes with a suede cleaner that also doubles up as a conditioner, and a soft but effective cleaning brush.
Just two products, but they get the job done.
I used MGK on a pair of suede pumas I owned, and it worked wonderfully. It removed all the dirt from it, and the instructions on the pack were pretty simple to follow.
And it is usable on an even bigger variety of shoes such as leather, nubuck, and more.
However since the product doubles up as a conditioner too, you are going to run out of it sooner.
3. Simple Shine Suede Cleaner
---
Another great suede cleaner on the market (that actually works) is the Simple Shine suede cleaning kit.
It comes with two different brushes and a couple of magic erasers.
The suede erasers work great, and they managed to break down all the dirt from my suede shoes.
The only issue with them is that they break and disintegrate pretty easily, which makes this a less durable product in my opinion.
But what Simple Shine lacks in durability, it makes up for by including a crepe brush.
This crepe brush helps in getting the suede fibers to "flow" in the same direction again, which makes a huge difference in the look of my suede boots.
If not for anything, I would recommend that you buy this product for the crepe brush alone. It's less than 20 bucks, so not a huge investment either.
4. SofSole Suede Cleaner
---
If you are looking for a suede cleaner that gets the job done on a budget, then my top recommendation for you would be the SofSole suede cleaner.
It is by far the most inexpensive on this list, and it manages to be so cheap because of how innovatively it is designed.
See, the cap on the SofSole cleaning solution is actually a brush. So the product basically drips through the brush and onto your shoe, and then you are supposed to rub the brush thoroughly over the foaming stain.
In my experience, this worked great with a particularly stubborn wine stain that my chukka boots had. And if I had gone to a professional cobbler, having it cleaned would have cost me 10x more, easily.
If you just want a suede cleaner that works and you don't want to spend much money, you can go for a SofSole cleaner.
The obvious downsides are that you are not getting any water protection (no water repellant spray) and conditioning (no suede conditioner).
5. ReviveX Suede Cleaner
---
ReviveX is a great suede cleaner at this price point, and it works wonderfully well with removing food and drink stains.
The main two products that I was really impressed with here were the cleaning solution and the suede eraser.
I had a pair of hiking boots that were a mix of leather, suede, and rubber. The boots had on them a lot of mud and food stains.
The magic eraser worked really well at getting rid of deep-seated dirt from the surface of the suede, while the cleaning solution removed all the food stains easily.
The cleaning brush was a little too rough for my shoes, so I just decided to use another suede brush I owned.
The only con that I can think of when it comes to this product is that both the cleaning solution and the water-repellant spray are in 4-ounce bottles instead of the normal 8-ounce ones.
---
Suede Cleaners Buying Guide
How to use a suede cleaner?
Depending on what kind of cleaning solution you are using, there are a variety of ways to go about cleaning suede shoes.
If you are using suede erasers, the instructions are pretty simple. Just start rubbing it against the surface of your shoes until all the dirt comes off of them.
For liquid suede cleaners, take a dab of the solution on a microfiber cloth and rub it all over your shoe. Keep gently wiping the shoes until they start looking brand new.
However, make sure that you take a look at the cleaning instructions that come with the product that you buy. They are going to be a better resource in helping you clean your suede shoes and boots.
Do you need to buy a separate cleaner for nubuck?
No, there is no need for a separate cleaner for nubuck. Suede cleaners can generally clean both suede and nubuck.
The reason for this is that nubuck is a material that is extremely similar to suede. It looks quite similar and feels quite similar too.
The cleaning process for nubuck is going to be the same as suede. There are no special instructions or additional things that you need to buy.
Can these suede cleaners be used on boots?
Suede cleaners can also be used on their boots, and do a great job of making them look brand new.
In fact, I have personally used all the mentioned cleaning products on my Timberland boots (and a pair of Thursday boots that I own), and they all worked wonderfully.
By properly caring for the suede, you are actually increasing the lifespan of your boots. Like so many other things in life, proper and regular maintenance also makes suede boots look their best.
Are suede erasers better than regular suede cleaners?
Suede erasers and suede cleaners both have their uses. Erasers work really well when it comes to getting rid of dirt and mud from your boots, while suede cleaners work the best on stains and water damage.
If you can, it is best to own both.
You might only need to get rid of a stain now, but trust me, your shoes are going to get dirty. And vice-versa if you only want to remove mud from the suede. They are going to get stained.
So, if you have the means, go for a kit that includes a proper suede cleaner and buy a suede eraser separately.
Is waterproofing suede necessary?
Waterproofing suede is really important because it is a fabric that does not react well with water. Low-quality suede can be completely destroyed if it is exposed to water.
Thus, a quality waterproofing spray is practically a necessity. And considering how inexpensive they are, it is a no-brainer to get one.
There are a few methods to waterproof suede without using a waterproofing spray, but most of them end up harming your suede shoes rather than helping them.
It would be much wiser if you shell an extra couple of dollars and get a waterproofing spray with your cleaning kit.
Conclusion
If you are looking for the perfect suede cleaning kits, look no further than the five that I have mentioned, because they cover a wide range of prices and features.
I have tried a lot of different things that claim to clean suede, and these ones are literally the best of the best. Here's a quick rundown of the list for you.
Overall best – DeadStock Los Angeles.
The best pick if you don't want any bells or whistles – MGK.
Best for reviving suede fibers– Simple Shine.
The Best pick if you are on a budget – SofSole.
Best for removing food stains – Revivex.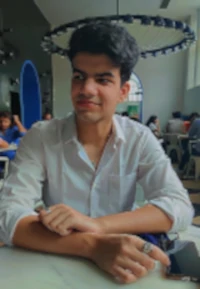 My name is Alex Higson and I am the founder of Magic Of Clothes. I have worked in the fashion industry for many years, and clothes and style are a huge part of my life.