The best watch color for you would depend on your outfit and skin tone. Different watches go well with different clothing and skin colors.
The most popular watch colors and their suitability with different outfits are explained in this article to help you decide the best watch colors for you.
Watches have always been an essential part of one's wardrobe for practical and fashion purposes. Even though people are also shifting to smart-watches, the demand for mechanical watches has not diminished at all.
Buying a good quality watch can be quite expensive. Therefore, you need to carefully select a watch color that suits your style and the occasion you are wearing it to.
Best watch Colors For men
1. Gold
Sale
Gold watches are cult favorites for most collectors. Among metal watches, gold is the color that ranks at the top and even surpasses leather strap watches.
Gold easily suits formal wear. If you are someone who works in the corporate world, you absolutely need to get a gold watch in your wardrobe.
It is a color which suits people across age groups and can even be worn by older people. For any occasion or party, a gold watch complements your clothes and makes you look more pristine.
2. Black
Sale
Black is my absolute favorite color for leather strap watches. It goes well with everything and especially suits, black shoes, and belts.
A black strap is easy to replace which is a top reason why people buy it. You don't have to run around looking for an exact replica of your watch strap.
Additionally, black watches both in straps and metal chains, are suited for the younger population. Teens should definitely get a black watch that will match their casual clothing preferences.
3. Silver
Sale
Silver is another popular color for watches with metal straps. It goes well with suits of all colors and looks classy and sophisticated.
The biggest attraction of silver watches is that they look incredibe in a variety of circumstances and outfit combinations. They can compliment tees and polos as well as suits and shirts.
The color also compliments all skin tones from pale to dark. No matter what your age or skin color, you can blindly choose a silver watch as your first watch.
4. Rose gold
Rose gold is a very trending color right now. Quite unsurprisingly, rose gold metal straps are also favorites, especially among women.
These watches are best-suited for light or pale skin. They are perfect for people who want something less flashy than gold and less shiny than silver.
It is the perfect in-between for metal strap watches and can match both casual wear and formal wear. You can pair any a suit of any color with a rose gold watch.
5. Brown
Sale
Brown watches are second most popular leather-strapped watches. This color is best suited for formal wear.
Brown looks exceptionally good as part of officewear and formal wear. If you are someone who already has some brown leather belts and shoes, you can definitely consider getting a brown-colored watch.
Watch Colors For Darker Skin Tones
Darker and metallic shades are more suitable for warmer skin tones. Black, brown, silver, gold; all are great watch colors for darker skin tones.
1. Dark neutrals like Black and Brown
Dark neutrals look exceptionally well on leather-strap watches. These colors are well suited to darker skin tones and compliment them very well.
Black and brown watches can also be used for both formal and casual wear so you won't have to buy multiple colors for different purposes.
2. Metallic colors like Silver and Gold
Metallic colors like silver and gold tend to look really good on dark-skinned people. They are also extremely well suited to the older age group and work great with formals and office wear.
Both the colors will suit dark skin and not wash them out like lighter leather bands.
3. Avoid Rose gold
In my opinion, rose gold does not look that good on darker-skinned individuals. It just tends to look a bit… meh.
Rose gold will definitely wash out people with darker or more tanned skin and end up looking awkward and mismatched with their outfits.
Watch Colors For Lighter Skin Tones
Different color watches go well with different skin tones. Light neutral colors are more suitable for pale-skinned individuals.
1. Metallic colors like Gold and Rose Gold
Metallic colors in watches are best for light-skinned people. They blend in with their skin and reflect light only to draw slight attention to the watch.
They go well with both neutral and cool tones which are predominantly the undertone for pale complexions.
2. Light neutrals like Brown
Light neutrals in watches look great on lighter skin tones. A nice almond brown leather watch is exactly what you need to pull off any outfit.
Other lighter colors like white can be paired with a colored dial to give a trendy and chic look. You can also try pastel shades with a white dial to compliment light-colored outfits.
3. Avoid Silver
Silver is not an ideal choice for people with lighter skin. The color kind of blends into the skin and looks nothing more than a reflective object on the wrist.
Silver watches also don't go well with colored nail polish and bright clothes.
But of course, if you love them, you can continue wearing them.
What is the most popular color for watches?
There are several popular colors in watches. However, the most popular color according to Google trends is gold.
Gold watches have always been in trend and are still in fashion. They are great for formal and semi-formal wear so they are always preferred by working people.
Black watches rank second in the list. These look exceptionally good on all ages and skin tones. They can be paired with both formal and informal attire which makes them so versatile.
Both Silver and Rose gold watches are also very popular and have slowly risen in popularity since last year. Rose gold watches are a top selection among women which is why it ranks almost as high as silver ones.
Final Remarks
Watches come in various colors, and it is difficult to determine exactly which color you should go for. The expensive nature of watches also makes it impossible to buy every color at once.
If you are someone who is looking to buy a watch, here is a ranked color chart covering the best colors for watches.
Gold
Black
Silver
Rose gold
Brown
Remember that the best watch color for you would depend on your outfit and skin tone. Different watches pair well with different clothing and skin tones.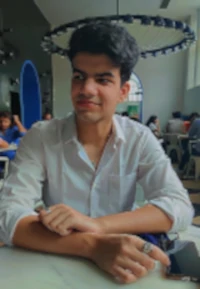 My name is Alex Higson and I am the founder of Magic Of Clothes. I have worked in the fashion industry for many years, and clothes and style are a huge part of my life.