Magic Of Clothes is an independent reader-supported blog. We may earn commissions from every qualifying purchase made through our links, at no additional cost to you.
Wearing a jersey is something that most sports fans resonate with. Be it the Yankees, Barcelona, or the Lakers; every famous sports team has its own official merch which fans can buy and wear with pride.
But if you are a player (or a fan), you would really want the fit to be perfect on these bad boys, right?
Well, the fact is that most jerseys do not fit you well off-the-rack. They require some amount of adjustments before they can be won, and the best way to do these adjustments is tailoring.
So, can sports jerseys be tailored?
Yes, jerseys can be tailored. The sleeves can be tapered and shortened, the waist can be taken in, and the overall length can be altered. If the jersey has buttons, they can also be replaced or fixed.
But no two jerseys are the same. Let's dive a bit deeper to find out if your jersey can be tailored, and what the cost of doing so would be.
Can Sports Team Jerseys be Altered?
Sports jerseys can be tailored. Because most team jerseys are made from synthetic materials, tailoring them becomes a simple job.
All team sports require the players to wear some sort of protective gear under their uniforms, and therefore, the jerseys are made a bit bigger than the player's true measurements.
While this is not the case with replicas, but if you are buying an authentic jersey in your size, then you would also end up with a shirt that is just too big for you.
Therefore, it is essential to make your jerseys smaller, even if you are just going to be wearing them to the game.
There are tons of different sports in the world, each having its own unique jersey. In the next section, I will be providing detailed information about a bunch of different jerseys from a variety of sports and teams.
Can baseball jerseys be tailored?
Baseball jerseys are typically on the longer side so that they can stay tucked in while the players run around in the field. But for fans, this poses a problem as a longer jersey makes you look like you are swimming in fabric.
Tailoring is the solution here. Baseball jerseys can be tailored to look smaller, and the button on most jerseys can also be adjusted.
If you are looking to nail that slim-fit aesthetic, a professional tailor can add darts to the back of your shirt for a more fitted silhouette.
As with any other jersey, the sleeve length of an MLB baseball shirt can also be made smaller or larger.
Can Football jerseys be tailored?
An original NFL jersey does not fit true to size. That is something I learned the hard way.
But NFL jerseys (and football jerseys in general) can be tailored. Any professional tailor will be able to reduce their size, and most parts of the uniform can be altered. However, the shoulder region of an NFL jersey is very expensive to alter.
The reason for this is that the shoulder seam connects the sleeves with the torso. Altering it would mean completely restructuring the entire jersey, which is a very time-intensive process.
Therefore, avoid alterations in the shoulder area, especially when dealing with an original NFL sports team jersey.
Can soccer jerseys be tailored?
Soccer jerseys can be tailored in order to make changes to their overall length, sleeve length, fit, as well as collar region.
In fact, a couple of years ago, I got my soccer jersey altered. I am a big Liverpool fan, and I wanted a jersey that would fit me right. I found a pretty good replica, but it still needed some minor alterations.
My tailor had no problem in altering that jersey. I got the sleeves shortened and the chest taken in for less than $20.
Pretty good deal in my opinion.
Can basketball jerseys be tailored?
Basketball jerseys can be tailored. Alterations can be made to the length, torso, and waist. The armhole size can also be increased.
Basketball jerseys are known for not having sleeves, therefore sleeve alteration is not an option in this case.
Most basketball players wear jerseys that are made from synthetic materials such as polyester and nylon. These fabrics are further treated to enhance sports performance.
Tailoring these fabrics is not difficult, and any seamstress worth her salt can make alterations to your basketball jersey for pretty cheap.
Can hockey jerseys be tailored?
Don't want to leave out my Canadian friends here, eh?
Hockey jerseys can definitely be made smaller through the process of tailoring. Pretty much anything can be changed on the jersey, but hockey jerseys and uniforms are generally worn oversized.
The synthetic material used to make a hockey jersey can be altered by using a small needle and some sewing thread.
However, most people generally do not alter their jerseys, as a hockey jersey is supposed to be a bit larger.
Cost of Tailoring a Jersey
| | |
| --- | --- |
| Part of Jersey | Cost of tailoring |
| Shortening the sleeves | $10 |
| Tapering the sleeves | $15 |
| Slimming the body | $25 |
| Changing buttons | $2 |
| Shortening the length of the jersey | $15 |
| Making adjustments to the shoulder | $40 |
| Total cost of tailoring a Jersey | $107 |
Tailoring a Jersey can cost anywhere between $2 and $107 depending on the number and type of alterations you want.
If you just want to replace the buttons on your baseball jersey, that can be done for two bucks.
If you want to resize the shoulder region of your football jersey, that can cost $40 or more depending on where you live and which tailor you go to.
You get my point.
The bottom line, however, is that tailoring a sports jersey isn't that expensive, especially when compared to the tailoring prices of other garments, such as suits.
Final Remarks
Sports jerseys are a matter of pride for most fans. But owning a sports jersey and looking good in one are two completely different art forms.
And the best way to look good in your sports jersey is to make sure that it fits you right. That's where tailoring comes in.
The costs aren't going to be that much, and you would still end up with a jersey that looks amazing on your body shape.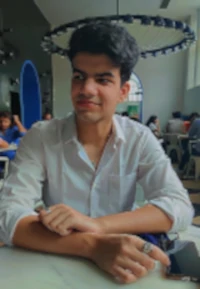 My name is Alex Higson and I am the founder of Magic Of Clothes. I have worked in the fashion industry for many years, and clothes and style are a huge part of my life.