Magic Of Clothes is an independent reader-supported blog. We may earn commissions from every qualifying purchase made through our links, at no additional cost to you.
Polo shirts are an essential for the summer season. They are smart, they are casual, and they are a very nice option for casual Fridays. Polo shirts are the epitome of "business casual" clothing that has come to occupy our work life in the past few years.
But one of the most important aspects of rocking a polo shirt is getting the fit right. A baggy polo shirt would make you look like your weird uncle Barry… which is something we definitely don't want.
Therefore, tailoring is a must.
In this guide, I will be answering the question "Can polo shirts be tailored?", and I will also give some tips and tricks regarding the same.
Can Polo Shirts be Altered?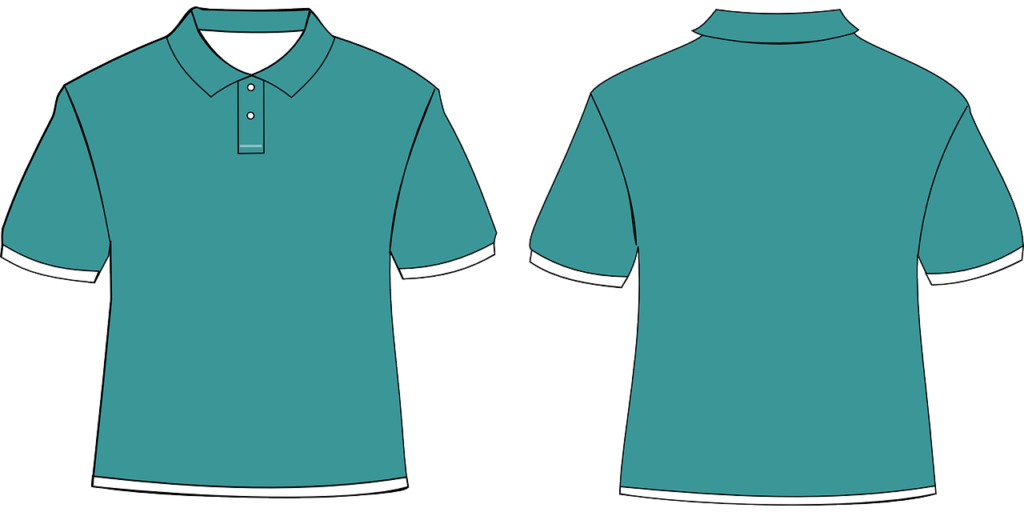 Polo shirts can be tailored very easily. Because most polo shirts are made from cotton, it is very easy to make alterations to them. The sleeves, the torso, the length; all these things can be adjusted on a polo shirt.
Cotton is a fabric that can be handled by most household sewing machines. Sometimes polyester is also used in the mix, but that can often complicate things.
However, any tailor worth his/her name will not have any problem in doing alterations on a polo shirt.
What parts of a Polo Shirt cannot be tailored?
You cannot change a polo shirt into a round-neck shirt. Apart from that, all other alterations are possible on this type of garment.
The reason for this particular exception is that polo shirts often have buttons and buttonholes. Removing these and converting the collar into a semicircle line (a round neck collar) is next to impossible.
It is much simpler to convert a polo shirt into a henley shirt. All you have to do is cut the collars off.
Cost of Tailoring a Polo Shirt
| | |
| --- | --- |
| Part of the Polo Shirt | Cost of tailoring |
| Shortening the sleeves | $20 |
| Tapering the waist | $20 |
| Tightening the sleeves | $10 |
| Adding patches/designs to the body | $30 |
| Reducing the length | $30 |
| Removing the collar | $20 |
| Total cost of tailoring a Polo Shirt | $130 |
The cost of tailoring a polo shirt can range from anywhere between $20 to $130 depending on the number and type of alterations you want.
Remember, these are just rough numbers. Tailoring rates are always subject to change. And the reputation of the tailor as well as your location can also influence the cost of different alterations.
Trust your tailor, and ask around for a second opinion if the prices seem sky-high.
Polo Shirt Tailoring Tips and Tricks
Here are a few tips and tricks that are going to make the entire tailoring experience much simpler for you and your polo shirts:
1. Don't do alterations around the armhole
While it may seem like the armhole is just another part of the polo shirt, this is not the case. The shoulder seam, which runs along the shoulder region connects the sleeves of the polo shirt with its torso.
Doing changes to the armhole (taking it in, making it larger, etc.) is a very cumbersome process for a tailor, and thus he or she is going to charge you upwards of $60-70 for it.
This is obviously much more than what you paid for the shirt, so I recommend selling the piece on eBay and getting a new well-fitting polo.
2. Pique polos with armbands are difficult to deal with
Pique is a particular knit in which many polo shirts are made. A pique polo shirt looks like it has small minuscule diamonds all over it.
The problem with pique polos is that they usually have armbands at the end of the sleeves. These armbands make the process of slimming and shortening the shirt sleeves very difficult.
Therefore, try to avoid making changes to the sleeves if your polo has an armband. Even if you do manage to tighten it, the shirt is going to look weird because you are not going to be able to adjust the armhole (see the previous point).
It is going to give an undesirable balloon effect to your sleeves, and that looks just as bad as wearing tie with a polo shirt.
3. Know the little tricks that'll help you change the size of the polo shirt
The final tip I am going to give you is… that you don't have to always go to a tailor or use a sewing machine to make your polo shirt look well-fitted.
I will give you an example. Instead of paying $20 to a tailor for shortening shirt sleeves, you can simply roll them up twice and get the same effect for free.
Instead of paying $30-40 for shortening the length of your polo, you can simply tuck it in and get the same look.
Basically, be smart about your choices and know when you really need to go to the tailor and when you can get away with some D-I-Y stuff.
Final Remarks
Polo shirts are amazing. They are casual, classy, and if you get them in the right color, they make for great in-between pieces in terms of formality. As the saying goes – if you don't know what to wear, wear a polo shirt.
And the great thing is that polo shirts can also be tailored. You can make the following changes to a polo shirt:
Tightening or loosening up the sleeves.
Adjusting the length of the polo.
Taking in the torso.
Removing the collar.
There are also a few other alterations, but these are the main ones. Now that you're completely informed, go rock that polo shirt with full confidence!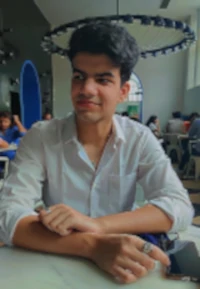 My name is Alex Higson and I am the founder of Magic Of Clothes. I have worked in the fashion industry for many years, and clothes and style are a huge part of my life.