Magic Of Clothes is an independent reader-supported blog. We may earn commissions from every qualifying purchase made through our links, at no additional cost to you.
Polyester is one of the most useful synthetic fabrics known to man. It is used in activewear, hiking gear, as well as regular clothing.
But there's a problem. Shrinking polyester is extremely difficult. It is possible, but still, you would need a bit of luck to get your desired measurements.
Therefore, we've to look for another way to reduce the size of polyester garments. A way where we can have complete control over the final product – tailoring.
So, can polyester be tailored?
Polyester can be tailored. Garments made from polyester can be altered to change their height, size, and fit. This process requires expertise and can only be done by a skilled seamstress.
But still, there are tons of different garments made from polyester. We would need to go a bit deeper to understand the consequences of tailoring polyester clothes.
Can Polyester be Altered?
Polyester garments can be tailored. They can be made smaller, tighter, and more fitted by various different alterations. However, tailoring polyester is more difficult than tailoring natural fabrics.
Unlike fabrics such as cotton or wool, polyester is made in factories and warehouses, and its man-made nature makes taking care of it very easy. And because of its applications in the activewear and lifestyle categories, polyester tends to be a very sturdy and durable fabric.
This sturdiness often proves to be a disadvantage when tailoring polyester. Special needles are required to do this process carefully, like the one linked below:
Heavy Duty Sewing Needles Set
HIGH QUALITY: Heavy duty household hand needles are made of nickel plated steel with a...
VARIETY NEEDLES: The Sewing Leather Needle Set includes 12 needles of various sizes and...
MULTIPLE USES: Heavy duty needles for hand sewing are ideal for mattresses, leather,...
SAFE STORAGE: Heavy duty sewing needles come with clear plastic tubes. Conveniently and...
And the skill level of the seamstress is also very important. Going to a random place would just not do; you would need to go to a quality tailor.
Can Polyester pants be tailored?
Polyester pants can be tailored. They can be taken in at the waist, tapered, and hemmed. The cost of doing so can be very minimal depending on the type of alteration you are going after.
Polyester pants are used mostly in gym wear and sports jerseys to increase the performance of an athlete. But for a full range of motion, it is essential that these pants fit you well.
Hemming the pants is very easy, and if you have the necessary equipment, it can even be done at home. The rest alterations require the presence of an experienced seamstress.
Can Polyester Spandex be Altered?
Garments made from a polyester-spandex blend can also be tailored. They can be made smaller or larger depending on your needs. Increasing the size of such a garment is more complicated than decreasing its size.
Polyester and spandex are like peanut butter and jelly – they go extremely well with each other. Historically, these fabrics have been used to make tights and stockings.
This blend lends itself to tailoring very well; despite both the constituent fabrics being synthetic in nature. The same goes for polyester and cotton blends.
Can a Polyester Dress be Altered?
Altering a polyester dress is possible, but only if it does not have pleats. Pleated dresses are very difficult to alter and in most cases, they don't look the same after the tailoring process is over.
The most common type of adjustment with such a dress is hemming. This can make the dress shorter in length, which can work very well for the summers.
However, this process becomes much more complicated when you throw additional bells and whistles such as pleats into the mix. Because of their unique nature, it is impossible to replicate the effect of the pleats by tailoring.
Therefore, don't make alterations to your dress if it has pleats.
Can Polyester Shirts be Taken In?
Polyester shirts can be taken in. Alterations can be made to the sleeve length, the collar region, as well as the overall length of the shirt.
Apart from this, the waist or torso region of a polyester shirt can also be taken in to give a more slim-fit look. This can make the polyester shirt smaller overall.
But there's one part of a polyester shirt that cannot be tailored – the armhole region.
Making adjustments to the armhole is a very time and labor-intensive process. In all honesty, such an alteration will end up costing you more than what you originally paid for the shirt.
Cost of Tailoring Polyester
| | |
| --- | --- |
| Clothing Item | Cost of tailoring |
| 100% Polyester shirt | $10 |
| Polyester Dress | $15 |
| Cotton-Polyester Blend | $20 |
| Polyester Pants | $15 |
| Tights | $10 |
| Bespoke Polyester garment | $80 |
| Total cost of tailoring Polyester | $150 |
Tailoring polyester can cost anywhere between $10 and $150 depending on the type of garment you want to be altered.
If you just want to hem your polyester pants, that can be done for fifteen bucks.
If you want to create a bespoke polyester shirt or a pair of bespoke pants, that can cost $80 or more depending on where you live and which tailor you go to.
You get my point.
The reason for the increased price of polyester is the synthetic nature of the fabric. But still, the rates are very affordable in my opinion.
Final Remarks
Polyester is probably the most useful man-made fabric ever invented. It's been used in tons of different industries, and garments made from this material look great and last long.
The process of tailoring polyester is a bit difficult, but it's not impossible. You might end up spending a bit more than you would with, let's say a cotton shirt, but in return, you would get a garment that fits perfectly on your body.
And if style can be boiled down to one statement, it would be this – Wear clothes that fit perfectly on your body.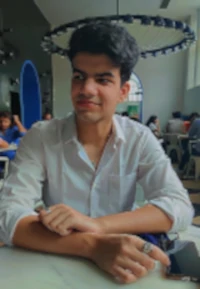 My name is Alex Higson and I am the founder of Magic Of Clothes. I have worked in the fashion industry for many years, and clothes and style are a huge part of my life.