Magic Of Clothes is an independent reader-supported blog. We may earn commissions from every qualifying purchase made through our links, at no additional cost to you.
Sweaters are synonymous with winters at this point. They are warm, fuzzy, and they make you look like a million bucks – what else do you need?
Unlike sweatshirts, where you can get away with wearing a more oversized fit, sweaters and knitwear in general need to fit your body pretty well.
This is good to know, but what if you chance upon an amazing vintage sweater in a thrift store that is a couple of sizes too big for you. Can it still be tailored?
Sweaters can be tailored. An experienced tailor can make them tighter, smaller, and overall better-fitting.
That's the question I will be answering in this article. I will also give you a rough estimate of the costs involved, so you can make a decision for yourself.
Can Sweaters be Altered?
Yes, sweaters can be altered for a better fit. The sides of a sweater can be taken in, the sleeves can be slimmed down, and a tailor can even convert a turtleneck sweater into a regular sweater.
Sweaters are generally made from materials such as wool, cotton, and cashmere. All three of these materials can be easily tailored. However, you would require a proper sewing machine to make alterations to a sweater.
Even heavier sweaters such as a cable-knit sweater or a fisherman's sweater can also be tailored according to your measurements. You just need to find the right tailor who has experience in dealing with sweaters and sweatshirts.
Certain adjustments, however, are much easier than others. Slimming down a sweater is very easy, but adjusting the shoulder seam on it is a time and cost-intensive process which can only be done by a skilled tailor.
What parts of a Sweater cannot be tailored?
The length of most sweaters cannot be changed through tailoring. The reason for this is that most sweaters have a ribbed ending that is knitted and not sewn, which makes it impossible to adjust their height and retain the original look.
A similar thing also usually happens with sweater sleeves, which also makes changing their length quite difficult.
This won't be a big deal if the ribbed portion is sewn onto the rest of the fabric, as the tailor can just cut it off and resew it after making the necessary adjustments, but this is not usually the case.
Other things that cannot be tailored on a sweater are emblems or patches of any kind (especially elbow patches). Striped sweaters are also notoriously difficult to tailor.
Can Cashmere Sweaters be Tailored?
Yes, cashmere sweaters can be tailored. The fine nature of cashmere fiber however increases the cost of tailoring such a sweater.
Cashmere has long surpassed merino wool as the go-to material for sweaters. This has partly been fueled by the rise of cost-effective cashmere vendors. But the fit on these cheaper products is okay at best, and terrible at worst.
And that's where tailoring comes in. By paying a tailor less than $30, you can make your cashmere sweater actually look good on your body.
Cost of Tailoring a Sweater
| | |
| --- | --- |
| Part of the Sweater | Cost of tailoring |
| Removing a turtleneck | $50 |
| Tapering the sleeves | $20 |
| Taking in the sides | $30 |
| Adding patches to the body | $20 |
| Adjusting the shoulders | $70 |
| Total cost of tailoring a Sweater | $190 |
The cost of tailoring a sweater can range from anywhere between $20 to $190 depending on the number and type of alterations you want.
Remember, these are just rough estimates. Tailoring costs vary on a case-to-case basis. And the reputation of the tailor as well as your location can also influence the price of these changes.
If your tailor thinks that it is going to cost slightly more to make adjustments to your tailor, then they are probably right.
Can Sweaters be Tailored at Home?
Sweaters can be tailored at home, provided you have access to a quality sewing machine that can work with wool and cashmere.
Tailoring sweaters is slightly more complicated than tailoring pants and shirts. The fine-knit nature of this fabric makes certain procedures very difficult to do by hand.
Sure you can take in the sides by using just needles and some thread, but for some of the more advanced stuff, it is necessary to have a sewing machine.
This is especially true when you are dealing with prints and patterns that do not provide a lot of room for error. Something like a cable-knit sweater can never be altered by just a needle.
Thus, to be on the safe side, I would still ask you to go to a tailor. That way you will actually have someone to blame if things go wrong!
Frequently Asked Questions
Here are the answers to some of the most Frequently Asked Questions (FAQs) about sweater alterations:
Can Cardigans be Tailored?
Cardigans can be tailored very easily. Because there aren't a lot of seams on their surface, tailoring a cardigan is extremely simple for people with the knowledge of sewing.
Can Quarter-Zip Sweaters be Tailored?
Quarter-zip sweaters can be tailored. They can be made to look fitted and the size and shape of their collars can also be changed by an experienced tailor.
Can Turtlenecks be Tailored?
Turtleneck sweaters can be tailored. Alterations can be made around their necks, sleeves, and body to provide a slimming effect.
Final Remarks
If you live in colder areas, then sweaters are pretty much a wardrobe essential for you. And to make sure that a sweater fits you perfectly, you can use the power of tailoring.
Tailoring a sweater is very simple and can be easily done by most craftsmen who are worth their salt. Thus, if you are looking to make your sweater shorter, then tailoring is definitely the way to go.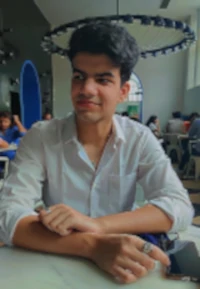 My name is Alex Higson and I am the founder of Magic Of Clothes. I have worked in the fashion industry for many years, and clothes and style are a huge part of my life.