Magic Of Clothes is an independent reader-supported blog. We may earn commissions from every qualifying purchase made through our links, at no additional cost to you.
Most of Carter's clothing runs small. However, their shoes run slightly bigger than regular kids' shoes.
The brand works in the children's clothing category and has made a name for itself due to its high-quality products. The company has been around since 1865, so they know how to do their job.
Their kids' clothing, however, does face some issues with the sizing of products. Out of all the segments on the market, clothing catering to kids presents the most challenging sizing problem. This is because small children tend to grow very quickly, so figuring out their actual size is very difficult.
My little girl likes to shop at Carter's, and we always had to go one size up when shopping. In the shoe section, however, this problem never arose.
In this article, I will explain all the sizing problems of Carter's and how you can find the correct size for your kid. But if you directly want to shop at the ongoing limited time sale on their website, you can click on the button below. It will lead to a page that has all the stuff on the Carter's website that is currently selling for $5 or less.
How do Carter's Clothes Fit?
Carter's clothing runs smaller than other kids' clothing brands. You need to pick the next age group for your child to find the perfect fit.
Look, I understand that kids grow out of their clothes pretty quickly. Still, the brand legit makes their clothes smaller than necessary.
I think they know that the quality on their clothing is unmatched, so customers will continue to purchase Carter's products.
Quick Tip
Sometimes the Carter's website shows discounts on products only after going through the clearance section and not if you directly go to the product page. Thus, make sure that you always check for your product in the sale section on the Carters website.
However, when shopping from the brand, you should always go one size up. If you buy the regular size for your kids, the clothes will not even last a couple of months before they become too tight or small to wear.
It's also worth noting that Carter's uses a slightly different sizing system than some other brands. Instead of using traditional age-based sizes (such as 6 months, 12 months, etc.), Carter's uses a range of sizes (such as 3-6 months, 6-9 months, etc.). This can make it a bit tricky to determine the right size for your child, but many parents have found that sizing up is a good rule of thumb.
Refer to the size chart
To ensure you select the correct size, take your measurements and compare them by clicking the size chart button on this page.
The brand's contemporaries, like Oshkosh, also tend to make smaller clothes, which seems like a weird practice in the industry. However, you must be aware of this trap and choose a bigger size for your kid.
Which Carter's Items Run Small?
| | |
| --- | --- |
| Carter's Clothing  | Sizing |
| Tops | Runs small |
| Bottoms | Runs small |
| Shoes | Runs large |
Tops
Carter tops and tees are super small and need sizing up. All types of tops from the brand, both for girls and boys, are small in size.
My baby girl outgrew her shirt in four months. I learned much from that mistake and have always bought a bigger size.
When you buy small and fitted clothes for your kids, they may feel uncomfortable in those tight clothing. Kids also like to be active and small clothes restrict their mobility.
These reasons are enough to make you get bigger-sized clothes for your kids. But if you are buying for the brand, their messed-up sizing will be the top reason you should go for a bigger size.
Bottoms
Just like their tops, the brand's bottoms also run small. The sizing difference is not so vast compared to their tops, but still, it's better to size up. 
If your kid is growing tall rapidly, you must go one or two sizes bigger in the bottoms. This will allow them to wear pants or shorts for a long time.
Shoes
Carter's shoes run big and require sizing down. If you buy shoes from Carter's, you must consider their sizing issues.
One would expect their shoes to run small since all their other clothes and accessories do. However, for shoes, it's the exact opposite. Just go one size down from your kid's recommended size on their website, and that should work.
Carters Size Chart
This information is just for tops. If you want every category, visit this page on their website.
| Size | Age Range | Height (inches) | Weight (lbs) |
| --- | --- | --- | --- |
| Newborn | Up to 3 months | Up to 21.5 | 5-8 |
| 3 months | 3-6 months | 21.5-24 | 8-12.5 |
| 6 months | 6-9 months | 24-26.5 | 12.5-17 |
| 9 months | 9-12 months | 26.5-28.5 | 17-21 |
| 12 months | 12-18 months | 28.5-30.5 | 21-25 |
| 18 months | 18-24 months | 30.5-32.5 | 25-28 |
| 24 months | 2 years | 32.5-34 | 28-30 |
| 2T | 2 years | 33-36 | 30-33 |
| 3T | 3 years | 36-39 | 33-36 |
| 4T | 4 years | 39-42 | 36-40 |
| 5T | 5 years | 42-45 | 40-46 |
Final Remarks
I'm sure that now you know what to do when shopping at Carter's. You must follow all the pointers above to make the shopping process more profitable.
To sum up, here is what we have discussed.
Carter's clothing runs small and requires sizing up. However, their kids' shoes can be sized down since they run large.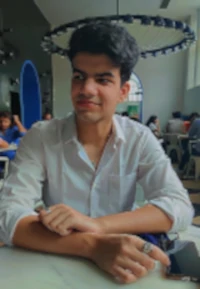 My name is Alex Higson and I am the founder of Magic Of Clothes. I have worked in the fashion industry for many years, and clothes and style are a huge part of my life.