Magic Of Clothes is an independent reader-supported blog. We may earn commissions from every qualifying purchase made through our links, at no additional cost to you.
Bape clothing runs one size small across most of the product categories. Therefore, in order to get the perfect fit, it becomes necessary to size up.
The brand has taken the streetwear world by storm, and it's no surprise that most Bape hoodies are flying off the shelf right now.
In this article, I will be going over a bunch of things related to the Bape sizing system, and how to find out what size you should order.
How does Bape Fit?
Bape clothing does not fit true to size. It fits one size small, and given the fact that it can shrink by over 10%, it makes a lot of sense to size up.
So why is there this discrepancy in the Bape sizing system?
Well, only Bape will be able to tell you the true reason, but I assume it is because of the Japanese origins of this brand.
This clothing line first gained prominence in the streetwear scene of Japan, and then later traveled over to America, where sizing tends to be larger.
The fit of most Bape clothing is immaculate, provided that you figure out their complicated sizing system. Also, because their clothing is known to shrink, I suggest that you treat it with love and care.
Which Bape Items Run Small?
| PacSun Clothing | Sizing |
| --- | --- |
| Hoodies and Shirts | Run small. |
| Shorts | Run small. |
| Jackets | True to size. |
| Shoes | True to size. |
Hoodies
Bape hoodies run about one size small. So if you get a large in brands such as Nike, get a medium in Bape.
The brand rose to prominence in streetwear in the mid-2000s on the back of the awesome hoodies that it made.
But soon enough, people realized that the sizing of Bape wasn't really the same as that of other American brands. Thus, you need to size down in order to get the perfect fit.
Shorts
Bape shorts, too, run one size small. They are also a bit shorter than average American basketball shorts.
The brand also managed to put its own unique spin on the basketball shorts that were really hot in streetwear at that time.
Their shorts are exceptionally well made, and if bought in the right size, they tend to look extremely good on most individuals.
Jackets
The jackets that Bape makes run true to size. Their jackets are just what a streetwear jacket is supposed to be – oversized and cropped.
Bape makes tons of different jacket styles, but the most popular among them is definitely its hooded jackets.
They also tend to last very long due to the Japanese quality that Bape brings to its products, so you can go ahead and purchase one without hesitating.
Shoes
Bape shoes also run true to size. Their sizing is comparable with major American brands such as Nike, Puma, and Adidas.
While Bape shoes haven't been as much of a hit as Bape jackets and hoodies, they are still very hot in streetwear culture.
So if you want to get your hands on a pair, just go true to size for the best fit.
Bape Size Chart For Men
All measurements are in inches.
| Measurements | S | M | L | XL | XXL |
| --- | --- | --- | --- | --- | --- |
| HEIGHT | 155-165 | 165-175 | 175-185 | 185-195 | 195-205 |
| CHEST | 80-88 | 88-96 | 96-104 | 104-112 | 112-120 |
| WAIST | 75-80 | 80-85 | 85-90 | 90-95 | 95-100 |
| HIP | 90-95 | 95-100 | 100-105 | 105-110 | 110-115 |
Bape Size Chart For Women
All measurements are in inches.
| Measurements | XXS | XS | S |
| --- | --- | --- | --- |
| HEIGHT | 152-157 | 155-162 | 160-166 |
| BUST | 72-80 | 79-87 | 86-94 |
| WAIST | 58-64 | 64-71 | 69-77 |
| HIP | 83-89 | 87-93 | 91-97 |
Does Bape Make Plus-Size Clothing?
No, Bape does not make plus-size clothes. The biggest Bapes on the market are XL or XXL, but because the brand is Japanese, they fit more like a large.
Japanese brands don't really have a lot of options for plus-sized individuals. This is also true for most streetwear brands out there, as they make their clothing in very limited stock in order to generate maximum hype.
Because Bape falls in the intersection of both these categories, it is all but natural that it does have plus sizes. But I sincerely hope that this is something that changes soon.
Final Remarks
Bape's sizing can be a bit complicated for Americans, and therefore, I decided to write this guide in order to educate you so that you are easily able to make a purchase at their website.
Here's a quick recap of this entire article.
Does Bape run small? While it depends on the piece, Bape in general tends to run about one size small. And because most of their clothing is 100% cotton, which can shrink pretty easily, it makes a lot of sense to size up.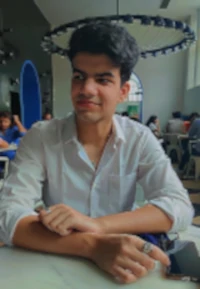 My name is Alex Higson and I am the founder of Magic Of Clothes. I have worked in the fashion industry for many years, and clothes and style are a huge part of my life.