Magic Of Clothes is an independent reader-supported blog. We may earn commissions from every qualifying purchase made through our links, at no additional cost to you.
Lacoste garments, especially their polos, typically run true to size. But their bottoms tend to run slightly smaller than other brands, which means that you may have to size up.
The brand is most famous for its high-quality polo shirts, which are worn by many athletes and celebrities. The company also sells a wide range of other clothing and accessories, including sweaters, t-shirts, shoes, and fragrances.
In terms of aesthetics, Lacoste is known for its classic, preppy style. It is a great choice for those who are looking for timeless, classic pieces that will never go out of style.
But like most other brands, the sizing system at Lacoste asks more questions than it answers.
In this article, I will be going over their sizes in detail so that you can make the most out of their clothing. But if you directly want to check the Lacoste polos currently on sale, you can click on the link below.
How Do Lacoste Clothes Fit?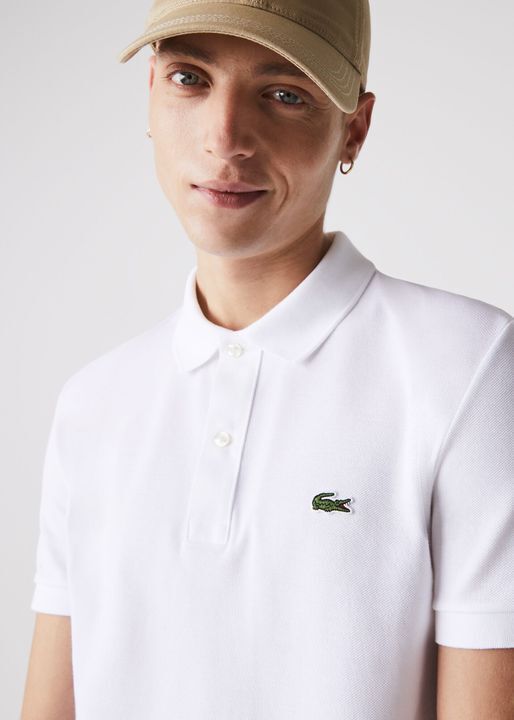 Lacoste's sizing is mostly true to size, especially in their polo shirts. If you're normally a size medium, then you'll likely be a medium in Lacoste.
The pants are an exception, but even then, the difference between what's advertised and what you get isn't as stark as brands like Zara.
So here's what you should do when purchasing Lacoste clothing online.
Take a look at Lacoste's official size chart. Go with the size that is closest to your body measurements, and if you are in-between sizes, size up.
This will ensure that you get a perfect fit for your body type.
In my experience, you only need to size up at Lacoste if you prefer a more relaxed fit. I personally don't, therefore I stick to my original size when buying from the brand.
One more thing 👉 Sometimes the Lacoste website shows discounts on products only after going through the clearance section and not if you directly go to the product page. Thus, make sure that you always check for your product in the sale section on the Lacoste website.
What size should you get at Lacoste?
If you are buying tops and polo shirts, you should get your actual size at Lacoste. There is no need to size up or down.
But if you buying pants or shorts, you may need to size up on a case-to-case basis. That's why it is really important to check the size chart for the item that you're buying because Lacoste sizing is pretty inconsistent for bottoms.
Which Lacoste Items Run Small?
| Lacoste Clothing | Sizing |
| --- | --- |
| Polo Shirts | True to size. |
| Dresses | Run small. |
| Shoes | Inconsistent sizing. |
| Trousers | Run half a size small. |
Polo Shirts
Lacoste polo shirts don't run small; they run true to size.
The brand originally gained prominence due to its high-quality polo shirts, and has done well to keep the sizing pretty consistent in this department.
Dresses
If you're wondering whether Lacoste dresses run small, the answer is yes – they do tend to be on the smaller side. However, this isn't necessarily a bad thing.
In fact, many women find that Lacoste's smaller sizing is actually quite flattering. So if you're considering purchasing a Lacoste dress, don't let the sizing deter you. chances are, it will actually look great on you.
Shoes
The answer to this question is that it depends on the make and model of the shoes. Some Lacoste shoes definitely run small, while others fit true to size or even a bit large.
If you're unsure about what size to order, it's always best to err on the side of caution and go up a size. That way, you can use an insole to make your shoe slightly tighter in order to get the perfect fit.
Trousers
Trousers are pretty much the black sheep of the Lacoste family. They generally run one size small.
Depending on the style and cut of the trousers, as well as your own personal body type, you may have to make alterations to the pants in order to get them to fit you correctly.
Lacoste Polo Size Chart For Men
All measurements are in inches.
| | | | | | | |
| --- | --- | --- | --- | --- | --- | --- |
| Size | XS | S | M | L | XL | 2XL |
| Numerical Size | 2 | 3 | 4 | 5 | 6 | 7 |
| Chest | 34 | 35-37 | 38-40 | 41-43 | 44-46 | 48-49 |
| Waist | 28 | 30-31 | 33-35 | 36-38 | 39-42 | 44-46 |
Lacoste Polo Size Chart For Women
All measurements are in inches.
| | | | | | |
| --- | --- | --- | --- | --- | --- |
| Letter Sizing | XS | S | M | L | XL |
| Lacoste Sizing | 32 | 34-36 | 38-40 | 42-44 | 46-48 |
| Chest | 31 | 32-34 | 35-37 | 39-40 | 42-44 |
| Waist | 24 | 25-27 | 28-30 | 31-33 | 35-37 |
| Low Hip | 34 | 35-37 | 39-40 | 42-43 | 45-47 |
| Arm Length | 22 | 23 | 23 | 24 | 24 |
Does Lacoste Make Plus-Size Clothing?
While Lacoste does not explicitly market to plus-size consumers, they do offer a range of items in extended sizing. This includes both apparel and footwear, meaning that plus-size shoppers can find Lacoste clothing and shoes to suit their needs.
In terms of specific items, Lacoste offers polos, shirts, pants, shorts, skirts, and dresses in plus sizes, as well as a variety of shoes. While the selection is not as extensive as what is available in standard sizing, there are still plenty of options for plus-size Lacoste shoppers.
So, if you're looking for Lacoste clothing or shoes in extended sizing, you'll be able to find what you need. Just keep in mind that the selection is not as robust as what's available in some other brands. However, there are still plenty of great options to choose from.
Final Remarks
Lacoste's polo shirts run true to size, but their pants generally run slightly smaller than other brands in the market. Sizing up is optional.
Lacoste's sizing is a bit all over the place, but I hope this guide helped you in understanding it a bit more deeply. But the great thing is that the brand offers free returns and replacements, so if a product doesn't fit you, you can get it replaced at the click of a button.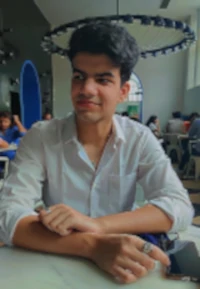 My name is Alex Higson and I am the founder of Magic Of Clothes. I have worked in the fashion industry for many years, and clothes and style are a huge part of my life.