Magic Of Clothes is an independent reader-supported blog. We may earn commissions from every qualifying purchase made through our links, at no additional cost to you.
Lilly Pulitzer clothing runs large compared to regular US sizes.
You would know the brand for its fun and vibrant prints, which remind you of barbies and doll houses. The brand has been in the market for over 50 years and has served millions of customers worldwide.
Lilly Pulitzer is the one brand you should choose if you are looking for some preppy and bright clothes. Their wide variety of prints and bright colors are enough to make you fall in love at first sight.
Their sizing, however, is a little more complicated.
Since I own many dresses and tops from the brand, I will help you understand the sizing problems and help you find the perfect size to buy.
How do Lilly Pulitzer Clothes Fit?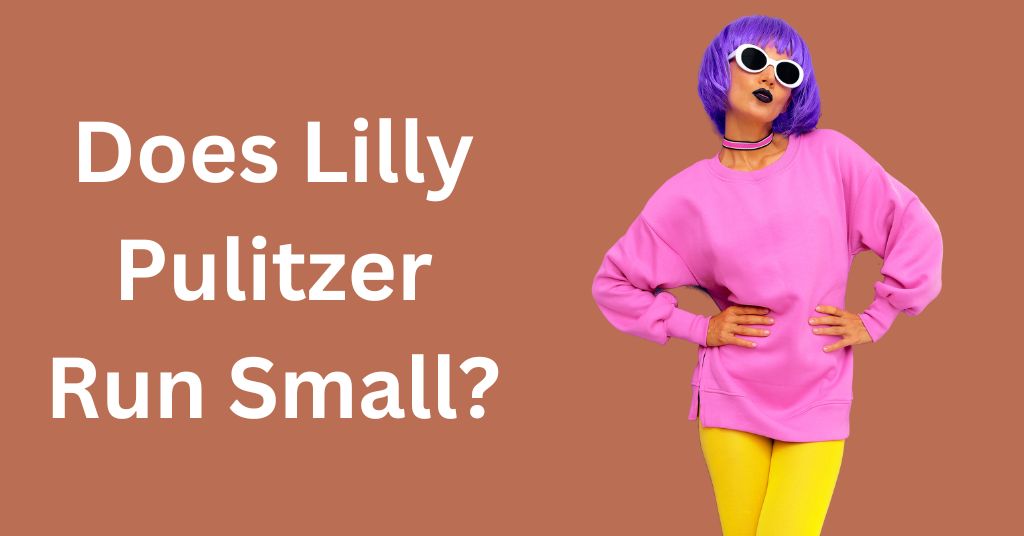 Lilly Pulitzer's clothes are a little loose and run big. Their clothing and shoes are be about one size larger than US sizes.
Whenever I look at my clothes from the brand, I feel extremely giddy. However, I reacted differently when I bought my first dress from them online. All those dresses and tops were very loose on me, and I figured I would need to go a size smaller.
I have also tried their bottoms and a few shoes in later years. Even these categories also run large and need sizing down for the best fit.
One more thing 👉 On the Lilly Pulitzer website, sometimes you can find incredible discounts on certain items that aren't reflected on the product page. So, next time you're shopping for new clothes, be sure to take a look in the clearance section for some amazing deals.
Another little tip that I have for you is to take a look at other third-party retailers who stock Lilly Pulitzer clothing, as you might get your favorite product for cheaper. I, personally, have found a lot of steals through the Lilly Pulitzer collection at Nordstrom.
What size should you get?
Lilly Pulitzer sizing can vary based on the style of the clothing. It's always best to refer to the size chart provided on the brand's website if you're interested in ordering from them.
The size chart will provide information on measurements such as bust, waist, and hips, as well as the corresponding size for those measurements.
Keep in mind that sizing can also vary between different types of materials and fabrics, so it's always a good idea to read reviews before making a purchase.
It's important to note that Lilly Pulitzer clothing is often designed with a relaxed, breezy fit, so don't be surprised if the sizes seem to run a bit larger than what you're used to.
Which Lilly Pulitzer Run Small?
| | |
| --- | --- |
| Lilly Pulitzer Clothes | Sizing |
| Tops | One size large |
| Bottoms | One size large |
| Dresses | One size large |
| Shoes | Half size small |
Tops
Lilly Pulitzer tops and blouses run large and need sizing down for the best fit. You need to opt for a smaller size when ordering their tops.
The brand makes loose-fitting tops and blouses which don't look flattering. However, sizing down can make them look entirely different for everyone.
Their tops are too loose no matter what the desired fitting was. I always size down when ordering tops, so they don't look oversized and misfit on my petite body frame.
I am usually an S in other brands. But in this brand, I always get an XS for the best fit.
Bottoms
Lilly Pulitzer makes bottoms that run large. Their pants and skirts require sizing down when you decide to purchase one.
Bottoms from the brand are no different than their tops and dresses. If you want to purchase pants or skirts, you need to size down once to get a good fit.
There might be some trouble with the waist and length of the bottoms, so I recommend you try them on before making a purchase.
Their pencil skirts can be slightly tight on the thighs if you go for a smaller size, but the fit won't be too uncomfortable overall. Unless you are super tall and curvy, sizing down in bottoms will not be a big problem.
Dresses
Lilly Pulitzer dresses run large and require sizing down. Dresses from the brand can be a little on the looser side, so you should go for a size smaller than your regular.
Like I've said before, I am a massive fan of their dresses and own a bunch of them in my collection. However, the size issue is consistent here, and I had to go for a smaller size.
For dresses with a body-fit style, go for two sizes small, depending on your comfort and preference. Going one size small for regular fits like A-lines and maxis will do the trick.
Shoes
Lilly Pulitzer shoes run half a size small. Some people have said that their shoes may also run true to size.
Shoes from the brand are slightly better in fit than their clothes. But still, buying shoes without trying them on can be hit-and-miss, so I recommend buying them from the store.
Does Lilly Pulitzer Make Plus Size Clothing?
Lilly Pulitzer doesn't have a dedicated line for plus sizes. However, their regular sizes go up to XXL or size 18.
It's rather sad that Lilly Pulitzer doesn't have a dedicated plus-size line in their clothing. They have sizes up to XXL or 3XL because they run large, but these few sizes are not enough.
Many plus-size customers have eyed the brand, so they must quickly listen to these new requirements and add a plus-size line.
Final Remarks
In this article, I tried to cover the sizing issues at Lilly Pulitzer to make the buying process easier for you.
Here is a quick recap of what I've said so far.
Lilly Pulitzer makes clothing that runs larger than usual. Customers need to size down once when buying clothes from this brand.