Oshkosh clothing runs smaller than advertised. But their shoes actually run larger.
You will surely know about the brand if you have a toddler at home. Oshkosh makes kids mainly clothing for newborns and toddlers.
The brand is a designer line made especially for kids and preteens who want to look cute and fashionable. The brand has dedicated clothing lines for both boys and girls, so there is something for everyone in the brand's treasury.
But most parents are confused about Oshkosh sizing, and that's what I will be exploring in this article.
How do Oshkosh Clothes Fit?
Oshkosh clothes fit smaller than regular sizes for kids. Compared to other brands, their clothes do run small.
I have a 5-year-old munchkin who likes to dress up a lot. I have been a consistent buyer of Oshkosh because I like its quality of fabric and stitching.
From what I've gathered, their clothes, like tops and Bottoms, run small. My kid usually wears clothes for 6-year-olds from the brand.
Buying small sizes for kids can be a big problem since they grow out of clothes quickly. Therefore, it's advisable to size up once or even twice when purchasing clothes from the brand.
All my friends with children also like to buy one or two sizes larger when shopping from Oshkosh. This allows them to avoid return hassles and waste money on stuff their kids only use for a short time.
Which Oshkosh Clothes Run Small?
| | |
| --- | --- |
| Oshkosh Clothing | Sizing |
| Tops | One size small |
| Bottoms | One size small |
| Shoes | One size large |
Tops
Oshkosh tops run smaller than regular kids' sizes. It would help if you sized up for the best fit when buying tops from the brand.
I have faced many issues when buying tops for my kid. Most of their tops and tees are small and won't fit my child.
I had to return them and get bigger sizes to get them to fit. You can avoid all these issues by simply ordering one size up.
Kids will love the extra room and baggy fit. My kid hates clothes that stick to the skin, so larger sizes make him happier and more comfortable.
Bottoms
Oshkosh bottoms run small and require sizing up. Their bottoms can be tightly fitted, so it's best to size up when buying pants or shorts from the brand.
Smaller sizes in bottoms may be highly uncomfortable in the waist area and leave marks on the skin. I recommend buying a bigger size so your kid can wear these bottoms for a long time.
Shoes
Oshkosh shoes for kids run about half a size to a size larger than other brands. Some of their designs may be true-to-size depending on the shape of your feet.
Kids' feet can be just as complicated as adults. If you are keen on buying shoes online, you need to go one size up when ordering from this brand.
However, it's better to try them on before you buy them for your kid. Some of their shoes are true-to-size, so there is no guarantee which size will best fit your kid.
Does Oshkosh Make Plus Size Clothing?
Oshkosh doesn't make plus-size clothing. Since the brand makes clothes for kids, it doesn't have a specific line for plus sizes.
The brand offers many sizes, so you can size up if your toddler doesn't fit into their regular or dedicated sizes. However, no plus size option is available for kids' clothing.
Since the brand doesn't wish to expand its business into the adult clothing sector, it is safe to say they won't be coming out with a plus-size line anytime soon.
Final Remarks
I hope this article helped you understand how to select sizes from Oshkosh. You must be careful when picking up kids' clothing since toddlers outgrow their clothes quickly.
Here is a quick recap to refresh your mind on my covered points.
Oshkosh clothes run small, and you need to size up when buying clothes for your toddler. However, their shoes run large and require sizing down.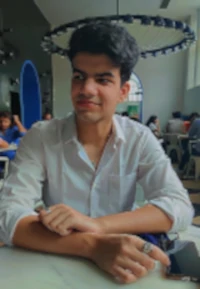 My name is Alex Higson and I am the founder of Magic Of Clothes. I have worked in the fashion industry for many years, and clothes and style are a huge part of my life.