Magic Of Clothes is an independent reader-supported blog. We may earn commissions from every qualifying purchase made through our links, at no additional cost to you.
Most Ralph Lauren clothing fits true to size. Their polo shirts tend to run small, while other clothing categories fit almost perfectly.
Ralph Lauren is a luxury brand that sells clothing and accessories for women, men, and children. The brand has millions of happy customers worldwide and continues to be a favorite, especially for its polo shirts.
Let's closely examine their sizing issues and practices and understand which products might need sizing up or down.
I will talk about multiple categories so that you don't get the wrong size no matter what you decide to buy from the brand. But if you directly want to check out the ongoing sale on Ralph Lauren products, you can click on the button below.
How do Ralph Lauren Clothes Fit?
Ralph Lauren tends to run small as far as their polo t-shirts are concerned. However, their shirts tend to be slightly oversized.
Ralph Lauren polo shirts are a favorite of mine due to their superior quality and minimalistic style. I have been a massive fan of their polos and own almost 10 of them in various colors.
Discount Tip
You can also check for your favorite Ralph Lauren products on third-party retailers, as many of them would sell products at a bigger discount. For example, I always find a great deal when I go through the Ralph Lauren collection on Nordstrom.
Their polos tend to be snug, so some people might have to size up for the best fit. Polo shirts can be great for summer, but they can be highly uncomfortable when they are too tight.
Ralph Lauren shirts run a little big, but it isn't a problem. The brand has multiple fits for their shirts, so I suggest a slim fit, even if you like your shirts a little loose.
Refer to the size chart
To make sure you select the correct size, take your measurements and compare them by clicking on the size chart button on this page.
Their women's dresses and bottoms are a great fit, and you won't have any complaints about them. My girlfriend has assured me that only their polo T-shirts are snug, but the dresses fit well.
Which Ralph Lauren Items Run Small?
| | |
| --- | --- |
| Ralph Lauren Clothing | Sizing |
| Polo shirts and tees | One size small |
| Shirts | One size big |
| Dresses | True to size |
| Bottoms | True to size |
| Shoes | True to size |
Polo shirts and Tees
Ralph Lauren polo shirts tend to run small. However, their casual tees are more or less true to size.
You can go for your regular size in the tees. Still, I recommend sizing up for polos to avoid unnecessary exchanges.
Shirts
Ralph Lauren shirts can run a little big. When buying shirts from the brand, it is recommended to size down for the best fit.
My dad wears Ralph Lauren shirts and usually orders a size down. For the classic fit, you need to size down to avoid looking like you had a wardrobe malfunction.
Dresses
Ralph Lauren women's dresses are true-to-size and have no sizing issues. Their dresses can be ordered in the regular size for the best fit.
I know very little about women's dresses, but I have heard from my girlfriend that they are accurate in size. You can order yours regularly without worrying about it being too tight or loose.
Bottoms
Ralph Lauren bottoms and trousers are completely true-to-size. There is no need to size up or down to get a good fit on their bottoms.
My trousers have never disappointed me in sizing, so I can confidently say they are true to size. If you have yet to try their bottoms, you should order one soon.
Shoes
Ralph Lauren shoes run true to size. However, the overall fit depends on the style of the shoes in general.
Regarding shoe sizing, I have some qualms about saying anything with confidence. I've heard that Ralph Lauren shoes are true-to-size, but I recommend buying them after trying them.
Ralph Lauren Size Chart
Here is the Ralph Lauren size chart for men and women.
Men
SIZES
CHEST
NECK
SLEEVE
WAIST
XS
31″-34″
14″
32″-32.5″
26″-28″
S
35″-37″
14″-14.5″
32″-33″
28″-30″
M
38″-40″
15″-15.5″
34″-35″
31″-34″
L
42″-45″
16″-16.5″
35″-36″
35″-38″
XL
46″-48″
17″-17.5″
36″-37″
40″-42″
XXL
49″-52″
18″-18.5″
37″-38″
43″-45″
Polo Shirts
SIZES
BACK BODY
LENGTH
SHOULDER
LENGTH
SLEEVE
LENGTH
CHEST
NECK
XS
28″
16 ½"
8 ¾"
38″
14″
S
28 ¾"
17 ¼"
9 ⅛"
41″
14″ – 14 ½"
M
29 ½"
18″
9 ½"
44″
15″ – 15 ½"
L
30 ½"
19″
9 ¾"
47 ½"
16″ – 16 ½"
XL
32″
20″
10 ¼"
51 ½"
17″ – 17 ½"
XXL
33 ½"
21″
10 ½"
55 ½"
18″ – 18 ½"
Does Ralph Lauren Make Plus Size Clothing?
Ralph Lauren makes plus-size clothing for both men and women. Ralph Lauren has a dedicated section for plus-sized customers who want to purchase clothes from their brand.
In a very inclusive move, the brand has included plus sizes in its clothing collection. If you are someone looking for plus-size clothing, you will be happy to know that Ralph Lauren now has most of its bestsellers in plus sizes.
For women, Ralph Lauren plus sizes run from sizes 14-22. For men, their sizes go up to 6 XL in shirts and polos.
Final Remarks
Ralph Lauren polo T-shirts run small, while their shirts tend to be slightly oversized. However, their bottoms, shoes, and women's dresses fit true to size in most cases.
Since I have already explained the sizing problems of Ralph Lauren Clothes, now you know which categories need sizing up or down.
Keep these pointers in mind when ordering from Ralph Lauren to avoid unnecessary hassle.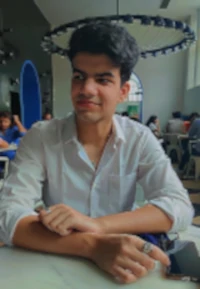 My name is Alex Higson and I am the founder of Magic Of Clothes. I have worked in the fashion industry for many years, and clothes and style are a huge part of my life.