H&M is quite the gem of a brand if you're in the market for youthful, fashionable, and chic clothes at an affordable price. It is one of the first brands that hopped onto the fast fashion train and has come leaps and bounds in the last few decades.
The Swedish company was founded in 1947 initially as a women's exclusive brand. It was called Hennes ("hers" in Swedish) and later on acquired the Swedish retailer Mauritz Widforss which specialized in men's fashion, and this we got Hennes & Mauritz (H&M).
H&M has moved to the top of the list of fast fashion and apparel brands in general, courtesy of their ability to move large volumes of clothes quickly. Walk into any H&M outlet, and you'll find new styles regularly, be it for men, women, or kids.
Being a fast fashion brand brings some negative connotations and polarizing opinions from people. This article will look at some aspects of H&M and see if they're a good brand.
Does H&M make good quality products?
From jeans to hoodies and shoes to dresses, H&M excels at selling its products at affordable prices. The affordability doesn't come at the cost of quality, however, and you're rarely even going to walk out of their outlets and feel you've been ripped off.
H&M is loved by millions of customers worldwide, which says a lot about the quality and accessibility of its products.
Fast fashion brands offer a surprisingly good quality of apparel that can be durable if looked after.
H&M also offers haute-couture clothing in their premium range, priced higher than their usual products. These clothes are obviously of superior quality and are crafted from high-end semi-luxurious and extra comfortable materials.
Quick Tip
Sometimes the H&M website shows discounts on products only after going through the clearance section and not if you directly go to the product page. Thus, make sure that you always check for your product in the sale section on the H&M website.
That being said, H&M's bread and butter, so to speak, is fast fashion, and most of their clothing is good quality for the price that you're paying for them.
H&M keeps the costs low by outsourcing its manufacturing to countries, mainly in Asia and Europe, often to tier 1 and tier 2 mills. With that in mind, one needs to anticipate the quality of products they'll get from the brand, which is good for the price you're paying but nowhere near called designer or luxurious.
Is H&M a luxury brand?
For the most part, H&M is not a luxury brand. Their business model revolves around the concept of quantity, which is reflected in their products.
Compared to a competitor such as Zara, which tends to promote itself as a semi-exclusive brand, H&M focuses on a youthful, fresh, and accessible vibe. They're a brand for the masses.
Their products aren't luxurious to wear because they are manufactured at a low cost and sourced from Asia.
A luxury brand also tends to have exclusivity and heritage, which adds to the brand name and allure. H&M may have over 50 years of industry experience but hasn't recreated the aura of a brand such as Gucci or Versace.
Is H&M a sustainable brand?
H&M is better at being environmentally sustainable and ethical than most fast fashion brands.
That being said, the fashion model is inherently unsustainable in its current state, and H&M, being such a big proponent of it, is always going to be looked at through a proverbial microscope in this regard.
The Swedish brand has promised to reduce carbon emissions and switch entirely to sustainable and recycled products by 2030.
The fast fashion business model is inherently based on disposable clothes, harmful dyes, and non-eco-friendly pesticides. H&M, however, has set some goals to reduce its carbon footprint and overall impact on the environment, which shows they are at least conscious of it.
H&M is decent in terms of labor conditions and regularly publishes information on policies regarding suppliers, gender equality, and forced labor. That being said, most of its manufacturing is done in Asian countries where labor conditions are not ideal.
There is little evidence to suggest that H&M is actively working towards changing this.
The brand did well in terms of animal welfare as compared to its rivals and has completely banned the usage of fur and exotic animal skins. It still uses wool and leather in its products but claims it to be traceable, which is a start, at least.
Are H&M products value for money?
If there's one thing that defines H&M is being banged for your buck, which makes the brand value for money.
The sheer number of styles and items they offer in all clothing categories is unbelievable.
Their entire business model is based on moving large volumes of affordable yet chic and stylish clothing. The quality of clothes is also quite good for the price they command and make for great daily, casual wear.
H&M's premium line of clothing is a bit on the expensive side courtesy of its craftsmanship and high-end materials, but it still pales in comparison to genuine luxury brands such as Ralph Lauren or Guess.
Affordability is the game's name for H&M, and it is an expert at this. Its entire supply chain, manufacturing, store layout, and prices are based on that idea, making the brand an ideal choice for casual clothing.
Final remarks
H&M is at the forefront of making trendy clothes accessible to the masses. They offer decent product quality in all departments, from clothes to accessories and footwear.
If you missed something in this article, here's a quick summary.
Is H&M a good brand?
H&M is a great brand if you want to get good quality clothes at an affordable rate. Despite being a fast fashion brand, H&M also does well on the sustainability end, making it a great choice for the environment-conscious.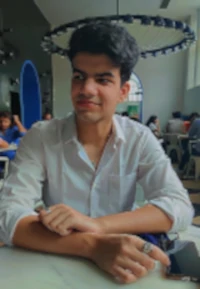 My name is Alex Higson and I am the founder of Magic Of Clothes. I have worked in the fashion industry for many years, and clothes and style are a huge part of my life.