Suede is probably my go-to fabric for the summer. It is warm but not hot, classy but not formal, and looks stylish without making a hole in my pocket. The only problem is that your suede shoes might start peeling.
Peeling is basically the process through which suede fibers lose all their life. This can include greying, loss of color, and can even refer to the loss of the suede fibers as well.
Peeling takes away all the texture that suede provides to an outfit. And it's not just found in shoes and boots; peeling can occur in suede jackets, suede hats, and suede furniture too.
In this article, I will go over a few methods that might help you with the problem. I have had success with all of these methods, so if one doesn't work, try another.
How To Fix Peeling Suede?
Peeling suede cannot be repaired or restored back to its original state without professional help. But it can be camouflaged so that the suede looks perfect until closer inspection.
It is very difficult to deal with peeling suede, and it's even more difficult to deal with peeling faux suede.
However, all hope is not lost because there are still some methods to deal with this issue. I have had the most success in fixing my peeling suede shoes through the following three methods:
1. Use a suede restoration kit
Due to the rise of sneaker culture, the view on shoes has changed from garments to investment pieces. This has also fueled the rise of a bunch of great shoe cleaning and restoration products.
Suede restoration kits usually come with a dedicated suede cleaner, a waterproofing spray, a rejuvenating serum, a suede brush, and a bunch of other bells and whistles.
But the problem is that most suede restoration kits are absolutely worthless.
I know this because I tested over 20 such cleaning kits, and I only found five suede restoration kits that are great. Check that list out here. If you are running short on time, here's my top pick:
Sale
This method would work great if your suede jacket has suffered water damage.
2. Get professional help
If you have some money to spare, this is the method that I would recommend you to follow.
Go to a leather shop, or a cobbler, or a professional leatherworker who has experience in dealing with suede. These people have the means and the skills to fix any kind of issue that you may be experiencing with your suede garment.
In my opinion, good-quality cobblers are your best bet if you want to get your suede shoes back to their original state, that is, remove the peeling.
The only downside of this method is that it costs money. Depending on the condition of the shoe, removing peeling may cost as little as $20 and as high as $100.
3. Use a suede brush
This method works best when the suede fibers are still present, but the nap of the suede is flat. Basically, the fibers aren't gone, but they seem lifeless.
Oftentimes, suede fibers get bogged down and can't stand up. Using a suede brush, you can change the trajectory of the fibers.
For example, if the nap of the suede is such that the fibers are all facing downwards, you can use a suede brush against the grain to breathe some life back into the shoe.
Again, the product I linked above comes with a suede brush. Otherwise, you can also check out some excellent suede brushes in the article that I linked to in the previous section. A good suede brush will definitely help you restore the nap of your suede item.
How To Restore The Nap On Your Suede Shoes?
To restore the nap on your suede shoes, you would need two things – a quality suede rejuvenating spray and a dedicated suede brush.
Simply spray the shoes with the restoration spray. While the suede is still wet, use your suede brush to brush against the grain. All you have to do is brush the suede opposite to where it naturally flows.
Allow the suede to get dry, and once again brush against the grain. After you go through this process, the nap of your suede shoes is going to be completely restored.
How To Fix Bald Spots On Suede Shoes?
Fixing bald spots on suede shoes isn't super complicated. There are a couple of different things you can try to get rid of bald spots.
First, depending on the length of the suede fibers, you can simply brush them over the bald spots; similar to the "combover" hairstyle. However, this will only work if the fibers are long and the bald spots are very small in size.
Alternatively, you can approach a professional cobbler to do the restoration process for you. This is going to cost slightly more, but it will ensure great results.
Final Remarks
There are three basic ways to deal with peeling suede:
Getting professional help from a cobbler or a leatherworker.
Using a suede restoration kit to rejuvenate the suede fibers.
Using a suede brush to change the direction of the suede fibers.
I would recommend you to try these methods in the reverse order (3 to 1). This will help you in saving money because going to a professional is really going to burn a hole in your pocket.
Once your suede shoes look good again, it is very important that you maintain them by regular cleaning and waterproofing.
A lot of peeling is often the result of water damage, so it makes sense to buy a quality waterproofing spray. I have an article all about waterproofing a suede jacket, which you might be interested to check out.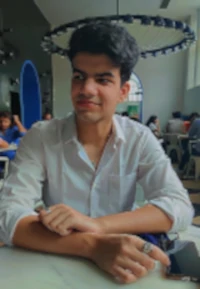 My name is Alex Higson and I am the founder of Magic Of Clothes. I have worked in the fashion industry for many years, and clothes and style are a huge part of my life.