Long gone are the days when wearing a hoodie was considered "lazy". Especially after the events of the last couple of years, everybody and their mother is wearing a hoodie. But the problem is that not all of them are wearing it right.
It takes some amount of knowledge and taste for fashion to make a hoodie stand out. Lucky for you, because this article is going to go over the five basic outfits that you can construct with this piece.
You may think that five categories is a very small number of looks, but remember that these are just outfit templates. Following the tips that I mention is going to allow you to create a large number of looks in each of these categories with ease.
But before we begin, all this information is going to be irrelevant if you are going to end up buying the wrong hoodie. You can check out my hoodie recommendations here.
1. Hoodie with Denim Jacket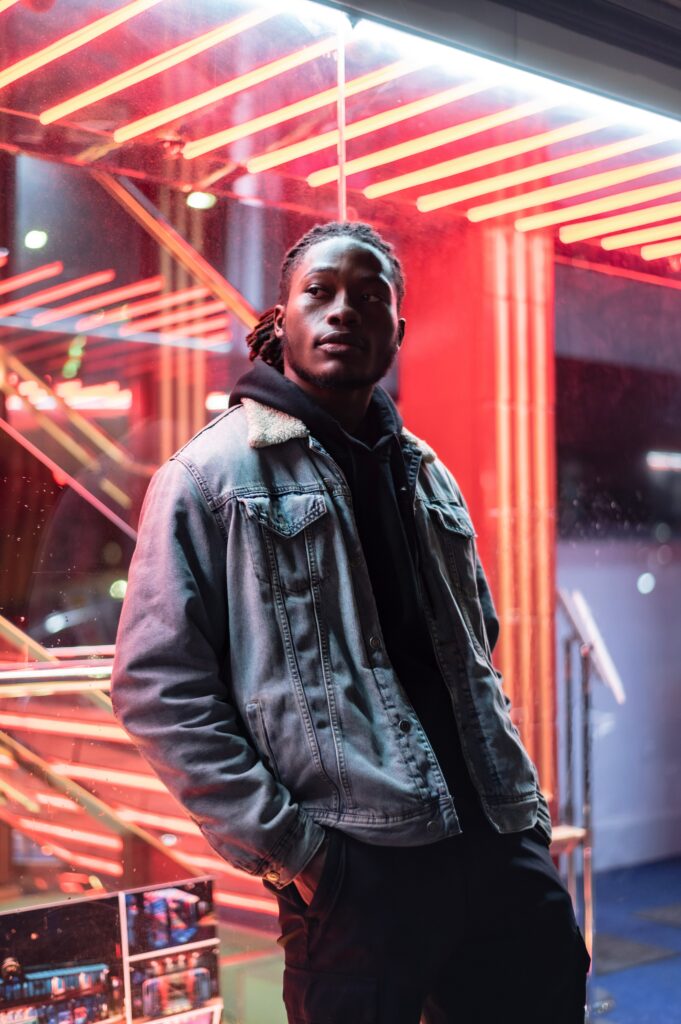 One of the easiest ways to elevate a simple hoodie and trousers outfit is to add another element to the style mix – a jean jacket.
The silhouette that this combination creates is drool-worthy, and if done right, can easily make you the most fashionable man in the room.
Make sure that there is some contrast between the color of your hoodie and the color of your denim jacket. Monochromatic looks don't really work with this particular combination. But of course, don't go overboard with the contrast. A black denim jacket with a white hoodie is not going to look as good as a black denim jacket with a burgundy hoodie.
And also pay close attention to the fit. The jacket should not constrict your hoodie, as that can look quite weird, especially when you extend your arms.
I would also recommend you to keep the graphics to a minimum, on both the hoodie and the jean jacket.
2. Hoodie and Flannel Outfit
The hoodie and flannel shirt combination makes for a great daytime look. It also works really well for younger guys who can carry off the youthful energy of this outfit.
To pull off this combo, make sure that either the hoodie or the flannel is made of neutral colors (black, white, grey). This will aid us by not making the outfit look "too much". And as in the previous case, the flannel should be a relaxed fit or one size up from your normal size.
As for the bottoms, go for a pair of beige chinos to further mellow out the look. If you are on the younger side, that is, anything under 25, you can even replace the chinos for some light-wash denim.
Chunky sneakers or retro sneakers will be the best for your feet, in the context of this outfit. A Nike Air Max or a pair of Adidas Supercourts are going to take your outfit to the next level.
3. Hoodie and Jeans Combo
The most classic way to wear a hoodie is by itself… and a pair of jeans of course.
The simplicity of this look is what makes it work. You don't have to think a lot about the pieces at play here. Heck if you randomly pick a sweatshirt and some denim from your wardrobe, chances are that they will go well with each other.
However, there are still a few ways to elevate the simple outfit of hoodie and jeans.
Pair the aesthetic of your hoodie with that of your jeans. What this means is that you should avoid going for contrasting silhouettes. If the hoodie up top is a bit boxy, don't go with skin-tight denim down south. Match the aesthetic.
Also, like I previously mentioned, avoid monochromatic outfits. I don't know what it is with hoodies, but going all-in with the monochrome never really works, no matter what kind of style you are going for.
4. Streetwear Outfit
This is where hoodies really come out to shine – street-style looks.
Streetwear is not just about expensive brands and obnoxious trends; it's about clothes that have a vibe. And the relaxed, laidback, and carefree vibe of hoodies is what lends them so much appeal.
To rock a streetwear outfit, I would recommend that you go for a hoodie that has a bit more pizzaz, a little more oomph. Sure a basic sweatshirt can work, but why not try something bold that this medium allows you to wear.
Go with a statement-piece hoodie and pair it with some relaxed, loose-fitting jeans for a look that is a throwback to the early 2000s. You can go heavy with the accessorization, and if you have the guts to pull it off, I recommend that you even wear a pearl necklace.
If you can afford them, go for a trendy pair of sneakers. But if you are not interested in hyped shoes, I recommend a pair of Nike Air Force 1s.
PS: Avoid the skinny jeans and longline hoodie look. It started and ended in 2016… so no it does not pass the vibe check.
5. Under a Leather Jacket
The final way to wear a hoodie makes you look like a bad boy – think a modern iteration of James Dean or Marlon Brando. That's the power of a leather jacket and hoodie combo.
With this look, I would recommend you to go for a sweatshirt that fits you a bit more snugly. Preferably go for a tailored hoodie. And as for the leather jacket, I think a motorcycle one looks best but that's up to personal preference.
The colors are really important for this outfit. For the hoodie, go for darker colors such as forest green, dark brown, or deep purple. The jacket can be either black or brown.
Pair this with some raw denim jeans for a look that screams this guy can beat you up without even trying. And of course, this outfit will not be complete without some combat boots (I am a big fan of Doc Martens by the way).
When accessorizing, go for rings and chains instead of a watch because of the edginess that these pieces bring with them.
Read: How Often Should You Wash A Hoodie?
Hoodie outfits for men
Final Remarks
Those were the five main ways that you can wear a hoodie.
Also, if you're wondering about the lack of mention of zip-up hoodies, here's the answer – almost all rules of wearing a pullover hoodie and zip-up hoodie coincide. That's why I didn't bring up zip-up hoodies with each of those methods, as that would have been redundant.
I hope you now are aware of the intricacies of styling a hoodie in a variety of ways. That's a job well done, in my opinion.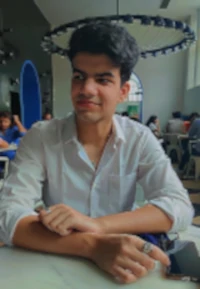 My name is Alex Higson and I am the founder of Magic Of Clothes. I have worked in the fashion industry for many years, and clothes and style are a huge part of my life.