Magic Of Clothes is an independent reader-supported blog. We may earn commissions from every qualifying purchase made through our links, at no additional cost to you.
Hugo Boss suits are true to size, while all other clothing items run small. You need to go one size up when buying clothes from the brand.
Hugo Boss is a luxury brand that makes some of the best suits in the fashion industry. I am a massive fan of their formal clothing. The quality is impeccable, and the style of their clothes easily beats other brands in this price range.
Although Hugo Boss is a famous brand, their sizing is slightly off.
I have experimented with many of their clothes and can help you with their sizing. This article will discuss their sizing problems in detail and tell you exactly which size you need to buy when shopping from their website.
But if you want to directly check out the limited-time sale running at Hugo Boss, you can click on the button below; it leads to a search result page where I have applied a combination of filters and sorting systems that will give you the best discounts on suits.
How do Hugo Boss Clothes Fit?
Hugo Boss fits tight and runs smaller than regular US sizes. The only exception to this are their suits, which run true to size.
Hugo Boss is different from cheaper stores like Zara or H&M as far as their pricing goes. When you pay that much for clothes, you expect them to fit like they have been tailored for your body.
Here's what I recommend you should do, step by step. Go to a page on the Hugo Boss website that has a size chart button, such as this one. Now, at the right, you will see a small link that says Size Info.
Clicking on that button will open a size chart, and all you need to do is follow it. This will make sure that your suit fits like a charm.
But other product categories really need to improve when it comes to sizing. The clothes are smaller than usual, and in press releases, Hugo Boss has even admitted that their sizing is wrong and needs to be improved.
Since I have already purchased a bunch of their clothes for office wear, I know they run small. Their shoes fit really weirdly.
Although their clothes have botched-up sizes, their underwear fits well. From personal experience, they have a pretty conformable fit.
One more thing 👉 Sometimes the Hugo Boss website shows discounts on products only after going through the clearance section and not if you directly go to the product page. Thus, make sure that you always check for your product in the sale section on the Hugo Boss website.
Which Hugo Boss Run Small?
| | |
| --- | --- |
| Hugo Boss Clothes | Sizing |
| Pants | Runs small |
| Suits | True to size |
| Shoes | Inconsistent sizing |
| Dresses | Runs small |
| Underwear | True to size |
Pants
Hugo Boss pants run small, and even the brand suggests going a size up when you order. Their tapered-fit pants especially tend to be too tight for comfort.
Even if you purchase chinos or trousers, you should be sizing up to be safe.
Suits
Hugo Boss suits run true to size. You need to carefully read the product's sizing chart or opt for a tailor-made option for the best fit.
The good thing about the brand is that they offer custom sizes on order, which means that you will have even more freedom with your measurements.
Dresses
Hugo Boss dresses run small and can be too tight on the body. You should order a size up to get the right fit.
My sister has said that her Hugo Boss dresses run small, and she usually buys a bigger size, just like I do.
Even on the models, the clothes look like they will only fit an average build. Therefore, you must size up to avoid repeatedly returning and exchanging the dresses.
Shoes
Hugo Boss shoes have very inconsistent sizing. Their shoes can be half a size small or can be one size big, depending on the style.
I always recommend buying shoes only after trying them on, no matter the brand. In this case, you should get a trial from a store before investing money in an expensive pair of shoes.
Underwear
Hugo Boss underwear is true to size, and it is not required to size up or down.
I bought a pair of trunks from the brand, and they fit well so well that I ended up ordering three more in the same size.
That should tell you all that you need to know.
Hugo Boss Size Chart
| | | | |
| --- | --- | --- | --- |
| Sizes | Europe | UK | US |
| XS | 44 | 34R | 34R |
| S | 46 | 36R | 36R |
| M | 48 | 38R | 38R |
| L | 50 | 40R | 40R |
| XL | 52 | 42R | 42R |
| XXL | 54 | 44R | 44R |
| XXXL | 56 | 46R | 46R |
| XXXL | 58 | 48R | 48R |
| 4XL | 60 | 50R | 50R |
Does Hugo Boss Make Plus Size Clothing?
Hugo Boss does have a plus-size range for customers. Their Big and Tall section includes plus sizes for men and women.
The brand's sizes go up to 6XL for their clothes.
You can opt for the plus size range if the regular sizes fall short of making the fitting comfortable.
Final Remarks
In this article, I tried to explain the various sizing peculiarities that are present when purchasing clothes from Hugo Boss.
However, if you follow their size chart carefully, you can find your perfect match for all types of clothes.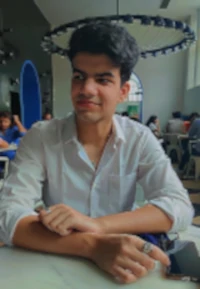 My name is Alex Higson and I am the founder of Magic Of Clothes. I have worked in the fashion industry for many years, and clothes and style are a huge part of my life.