Magic Of Clothes is an independent reader-supported blog. We may earn commissions from every qualifying purchase made through our links, at no additional cost to you.
Boohoo is undoubtedly a good brand if you're shopping for fun, casual, modern clothes and don't wish to spend a ton of money doing it.
The brand specializes in making fashionable clothing accessible to the masses.
Founded in 2006 in Manchester, UK, by Mahmud Kamani and Carol Kane, the brand has grown exponentially in the past 15 years.
Boohoo has leveraged social media platforms by using influencer and celebrity marketing. The brand sells chic, modern clothes that are bound to catch the attention of any potential shopper.
In the past few years, Boohoo has acquired many fashion brands such as PrettyLittleThing, Dorothy Perkins, Burton, etc.
Let's look at some aspects of Boohoo and see if they're a good brand.
Does Boohoo make good quality products?
Boohoo is known for producing high-quality products that are trendy, fashionable, and reasonably priced.
Boohoo sources around 80% of its clothes from Leicester in England. It's a good indicator of quality as most of the manufacturing is done in the UK itself.
The materials used by Boohoo are suitable for a fast-fashion, social media-influenced brand. Its customers are satisfied with the comfort and fit of its clothes and have only good things to say about the brand. 
Quick Tip
Sometimes the Boohoo website shows discounts on products only after going through the clearance section and not if you directly go to the product page. Thus, make sure that you always check for your product in the sale section on the Boohoo website.
Boohoo adds hundreds of new styles to its website every week, offering its customers an astounding number of choices. As an online retailer, Boohoo competes and is comparable with fellow brand Asos.
The UK-based brand also focuses on inclusivity with stylish offerings in different segments such as petite, tall, and maternity.
Is Boohooman a good brand?
Boohooman is a brand that offers good quality fashion products, with a wide range of styles and designs that cater to different customers' preferences.
Boohoo started selling men's clothing in 2013 and since then has created Boohooman as a sub-brand that specializes and caters to men.
The brand promises and delivers on it to make modern, casual, fashionable wear accessible to men. T-shirts, jeans, shorts, shoes – they have it all. 
The core business model of targeting college students and young working professionals through a mixture of style and affordability remains common.
The affordability is such that there are tops on the Boohooman website selling for as low as $5! You can check some of them out by clicking on the link below.
Boohooman, like Boohoo, makes good quality clothes for their price. It revolves around quantity over quality, but the latter does not suffer. Many of its customers swear by the fit, comfort, and accessibility of the brand's clothes.
Is Boohoo a luxury brand?
Boohoo is not a luxury brand, nor does it try to sell itself as one. It focuses on a more youthful, fun vibe through its products rather than a luxurious one.
The brand is geared towards the age group of 16 to 30. These people look for celebrity-inspired clothing as casual wear but wish to avoid paying luxury clothing prices.
This practice from Boohoo of making clothes affordable means the quality of clothes is far from that of a luxury brand. Still, then again, you wouldn't expect it to be anyway.
The brand pumps out hundreds of new styles every week, removing any exclusivity from its clothing.
Boohoo doesn't have a storied history or a brand allure that comes with a luxury brand such as Ralph Lauren or Gucci. Their heritage is a big part of what makes them a luxury brand.
Is Boohoo sustainable?
Boohoo is a fast-fashion brand, one of the most popular ones around. That business model always comes with questions about ethics and environmental sustainability. Unfortunately, they need to perform better in this regard.
The brand has come up with a plan called UP.FRONT, which is supposed to represent its efforts toward being more sustainable. One example is Boohoo stating it wants to sustainably source all of its materials by 2030. This is a good initiative but needs concrete, quantifiable measures.
Regarding labor welfare, there is little to no transparency into how Boohoo looks after its workers. A massive chunk of Boohoo's manufacturing is inaccessible. The brand doesn't publish much information about it, nor is there a way to verify whether it pays its workers a basic living wage.
Boohoo also doesn't publish information about how it sources the wool and leather used in its products. On the upside, the brand doesn't use exotic animal skin and fur in its manufacturing.
Boohoo engages in less-than-ideal practices on ethics and environmental impact, running into many of the same problems that other fast-fashion brands do.
Are Boohoo clothes value for money?
Boohoo clothes are value for money, as you are able to get good quality products with them at dirt cheap prices.
Like many competitors, Boohoo makes trendy and modern-looking wear accessible. They achieve this by having a streamlined supply chain. This is one way of helping them keep the costs down and sell their clothes at affordable prices.
This streamlining is also why the quality of clothes you're getting is quite good in terms of their pricing. Many customers are happy with the fit and finish of the items they've purchased from Boohoo.
You will not get luxury brand quality from Boohoo, nor should you expect it. Still, the fact that you can overhaul your entire wardrobe for a few hundred bucks is undoubtedly impressive. 
Final remarks
Boohoo is one of those Instagram brands that have taken over young people these days, and for good reasons. This online retailer excels at making fashionable clothes accessible to many.
Its clothes exude style and make its wearer feel happy and fun, which is undoubtedly impressive. Like any other fast-fashion brand, Boohoo has some controversies. It's up to the buyer to decide whether to look past that, but as an online clothing store, the UK-based brand is an excellent place to shop.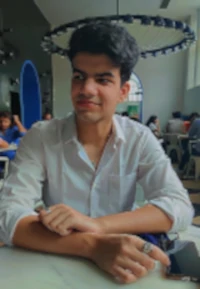 My name is Alex Higson and I am the founder of Magic Of Clothes. I have worked in the fashion industry for many years, and clothes and style are a huge part of my life.