Magic Of Clothes is an independent reader-supported blog. We may earn commissions from every qualifying purchase made through our links, at no additional cost to you.
Burberry has been one of the hottest luxury brands in the fashion industry for the longest time.
Burberry is distinctive because of its trademark check pattern that makes it recognizable. It is a brand that has always been out in front because of its traditional innovative techniques.
Through this article, I will dive deep into why Burberry is an excellent brand and is valuable for the money you spend.
Does Burberry Make Good Quality Clothing?
Burberry products are perfect in quality and can last a lifetime if taken care of properly.
Burberry coats and jackets are considered luxury items. Promoted by royals and members of high society on a busy work day and a laid-back, fun party. All these products have the classic checker pattern inside the layers, making them stand out.
Still, the beige-toned (or honey-colored) outerwear attracts attention for its elegant look.
It is not a secret that if adequately cared for while cleaning, these coats can last for at least a decade and still look as new as a day old.
The Kensington Trench Coat, for example, has a lightweight Italian woven silk finish. An expensive fabric pair only needs a basic dry cleaning, and the item can last for more than a decade.
Quick Tip
Sometimes the Burberry website shows discounts on products only after going through the clearance section and not if you directly go to the product page. Thus, make sure that you always check for your product in the sale section on the Burberry website.
Most of the label's clothes and items are made in Scandicci, Florence, Italy. Most of the menswear, womenswear, and leather goods are produced here. Some are outsourced from countries like England, Scotland, and China.
Burberry also owns two factories in the UK, manufacturing trenchcoats and check linings.
Is Burberry A Luxury Brand?
Burberry is a luxury brand worn by the Royals and other affluent members of society.
Burberry jackets start from 1200-1500 USD, out of reach for most people. Burberry's relationship with celebrities proves they could be fashion pop culture icons.
As if we are over Louis Tomlinson's Burberry obsession ever since his solo career. Numerous factors like these make Burberry a high-end luxury brand.
Why are Burberry items so expensive?
Burberry is expensive because of its premium quality material and intricate construction techniques.
If you are eyeing a classic honey trenchcoat from Burberry, you need to empty your pockets (and quite generously too!)
Not only the attached brand value but labor, intricate designing, techniques, styles, etc., add up to the price of Burberry clothing.
Some of their pieces also go over $2000, so if you find a discounted product, grab the deal as fast as possible.
Is Burberry A Sustainable Brand?
Burberry is an ethical and sustainable luxury brand. They have reduced more than ninety-two percent of their market-based carbon emissions since 2016.
In fast fashion, it has become difficult to reduce carbon footprinting. About 1.2 billion tonnes of carbon emissions are attributed to the fashion industry, more than 10% of global carbon emissions.
Burberry, in this matter, is environmentally aware of its position. Over the past five years, this has made constant efforts to make a difference in the industry.
It uses eco-friendly and recycled materials. It has set a science-based target to reduce greenhouse gas emissions from operations and supply chains.
Although these efforts haven't shown a hundred percent result, production is where most gas emissions happen. Burberry has also made all their official events certified carbon neutral since 2019.
They have launched a new capsule collection, Econyl, a sustainable nylon yarn made from regenerated fishing nets, fishing scrapes, and industrial plastic waste. This effort also paved the way toward a sustainable fashion industry.
Apart from this, leather scraps are now reused in production. Fur is altogether dispensed with. The label has a whole R&D team set up for research and development of sustainable materials and ways to incorporate them into their collections.
Are Burberry Coats Value For Money?
Burberry coats can be value for money, but only if you wear them a lot.
I understand the fear of spending over 1500 USD for a coat and getting scammed. Buying Burberry items from either their showrooms or official websites is always advisable.
Burberry uses only the best quality materials while making its items. It was constructing sophisticated styles and designs, unfeasible with cheap quality or simple techniques.
Adequately taken care of, a simple Burberry coat can last you for over a decade and not look a week old. So if you keep the cost per wear in mind, the items are a steal!
So consider it a one-time investment; it will last you a reasonable amount of time. Trust me; there's no future where Burberry will be out of trend.
Final Remarks
Burberry makes clothes for affluent people in society. Their designs, styles, and techniques are intricate and ooze class and elegance.
In short, the brand knows what its target audience wants – excellent quality clothing that can last a lifetime.
Here's a quick recap of what we have discussed so far.
Burberry is a luxury brand known for making high-quality clothing with the most sophisticated styles. It is value for money, and most of its products are ethically sourced, making it one of the most sustainable brands in the fashion world.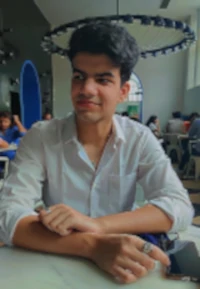 My name is Alex Higson and I am the founder of Magic Of Clothes. I have worked in the fashion industry for many years, and clothes and style are a huge part of my life.