Fashion Nova is undoubtedly a good brand if you're in the market for cheap, trendy, and modern-looking clothes.
It is a specialist in catering to a young audience who like new options to choose from regularly. 
The company was founded in LA in 2006 by Richard Saghian. The first thing he did was source clothes locally and sold them as quickly as possible in Los Angeles before going online in 2013.
This policy of quickly moving vast volumes of clothes has made Fashion Nova incredibly popular worldwide. The brand really puts the fast in fast fashion. It is comparable to Shein, another brand that sells affordable and fashionable clothes online. 
Fashion Nova calls itself "unapologetically sexy" and says they're "obsessed with being the forefront of fashion."
The brand has a large influencer community, and influencer marketing has played a vital role in the brand's rise to fame. So much so that, in 2018, Fashion Nova was the most Googled fashion brand, ahead of the likes of Versace and Gucci. 
Due to its fast fashion business model, Fashion Nova has always been under scrutiny since its founding. In this article, let's review some aspects and see if it's a good brand. 
Does Fashion Nova make good quality products?
Fashion Nova produces good quality clothing, and makes it extremely affordable for its loyal customers.
In that regard, their clothes are suitable for the price you pay them, sometimes less than what you'd at a dollar store. 
The brand is known for shipping massive volumes of clothes every day. Their production process is super-fast, and any new product may go from design to manufacturing within 48 hours.
This business model is inherently not known to produce the highest quality of products, which is undoubtedly true in the case of Fashion Nova. Many of their clothes are made out of polyester and are not the most durable or well-crafted.
The company sources most of its clothing from vendors in the US itself. This is what makes customers trust it more, compared to other fast fashion brands that do most of their manufacturing in Asia.
Admittedly, they have some lovely styles on sale, especially their jeans, which give off a youthful, playful, and chic vibe. The bottom line when it comes to Fashion Nova clothes is that you get what you pay for, inexpensive yet fashionable clothes that will last for a few months or a year if taken care of. 
Is Fashion Nova a luxury brand? 
Fashion Nova is far from being a luxury brand, courtesy of its quality of products, business model, and overall way of doing things. 
The brand is famous for selling stylish yet cheap clothing for men and women. They ship worldwide, and it's a brand for the masses.
Over 600 new styles go up on Fashion Nova's website every week. If a celebrity wore a trendy outfit on TV yesterday, there would probably be a similar outfit for sale within a few days. This speed of working, while being remarkable, removes any exclusivity.
Secondly, the brand relies heavily on quantity over quality, and the latter often needs to improve. Fashion Nova customers are generally aware of the quality of products they'll get from the brand, which could be better. Still, you're not paying a lot for it, either.
Finally, the brand does not promote itself as a luxury brand nor has any heritage to bounce off. While its Luxe line of clothing is pricier than its other products and is, admittedly, very stylish and decently comfortable, it's not even in the same ballpark as trustworthy luxury brands such as Armani or Gucci.
Is Fashion Nova sustainable? 
Being an ultra-fast fashion brand naturally throws up a bunch of question marks regarding ethics and sustainability. Unfortunately, Fashion Nova could do better in both of those departments.
Environmentally speaking, Fashion Nova is highly opaque about its production process, and there are no policies regarding reducing its environmental impact. The brand uses threads such as polyester and nylon, which are synthetic, which is certainly not an ideal practice.
The brand has been accused of severely underpaying its factory workers, as little as $2.7 per hour, which is a terrible sign. The working conditions, too, have been described as unsuitable and just plain bad for human beings.
Regarding animal welfare, Fashion Nova does not publish any information about its usage of animal products and how it is sourced.
Fashion Nova does badly in terms of ethics and environmental sustainability. These questionable practices leave a bad taste in your mouth despite its products being decent to use and friendly to look at.
Are Fashion Nova products value for money? 
Fashion Nova is value for money, because they are able to provide their customers with decent quality products at dirt cheap prices.. 
For a brand that sells clothing at alarmingly low prices, their products are decent for what they are and can make you look good.
Fashion Nova uses synthetic threads such as nylon and polyester in their products, and they could be more comfortable. These artificial fibers don't allow for much breathability and can be tedious to wear, especially on a warm day.
That being said, their customers know about the quality of products they're going to get in exchange for the money they're paying, which is disposable, casual clothes that are usable for a few months or a bit longer than that.
Final remarks
Fashion Nova is a fast fashion brand that relies on influencer marketing. It has centered its business around a model that promotes hyper-consumption. The way it goes about its business is seen as questionable by some.
That said, it is one of many ultra-fast fashion brands out there. If you're in the market for stylish, trendy, and affordable casual clothes, Fashion Nova is a brand you can turn to if you can look past the controversies surrounding it.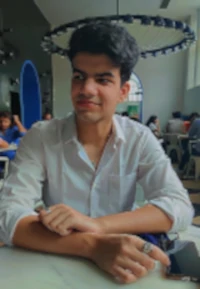 My name is Alex Higson and I am the founder of Magic Of Clothes. I have worked in the fashion industry for many years, and clothes and style are a huge part of my life.