Hugo Boss suits are made from excellent quality materials. However, this also depends on the line and collection. Still, most of their suits are made of 100% virgin wool.
Higo Boss is a German-based luxury fashion house. They sell clothing, accessories, footwear, fragrances, etc.
Despite a dark past attached to their name, they have tried to move forward with several donations. They are attributed to introducing a lighter-softer fabric suit trend.
In this article, I will go into extreme detail about Hugo Boss quality and whether you should buy clothes from this brand.
Does Hugo Boss Make Good Quality Clothing?
Hugo Boss is known to only use high-quality materials in the construction of their products, from clothing to accessories to footwear, etc.
Their products are of outstanding quality and can last a good seven to eight years if taken care of properly.
Hugo Boss suits are considered to be luxury items and are worn only by affluent members of society.
For example, a three-piece regular-fit checkered suit is made with a blend of virgin wool and polyamide, making it a high-quality piece. The intrinsic techniques used for construction also make it a better piece than most in the market.
Quick Tip
Sometimes the Hugo Boss website shows discounts on products only after going through the clearance section and not if you directly go to the product page. Thus, make sure that you always check for your product in the sale section on the Hugo Boss website.
Nearly all of their suits are handmade in Germany using Italian fabric, which takes their value even higher. An expensive fabric paired with modern tailoring methods and exquisite craftsmanship are combined for its construction.
Yet, it only needs a basic chemical dry cleaning after every couple of heavy-duty wears. The item can last for nearly a decade.
Most of their suits can be worn on a casual, laid-back, or busy work day, never losing their sleek appearance and elegance on any occasion.
Is Hugo Boss A Luxury Brand?
Hugo Boss is a luxury brand worn by only those who can afford to spend half a thousand bucks on a suit.
Hugo Boss suits start at 400-500 USD, automatically putting them in a different league of the fashion world, somewhere out of reach of familiar people.
Undoubtedly, you might see celebrities rocking their Hugo Boss suits at premieres or business meetings. Or maybe Prince Harry was wearing his to a Christmas Day Church service.
So yes, it is a luxury brand worn only by people associated with royalty, class, and elegance.
Why are Hugo Boss items so expensive?
Hugo Boss is expensive because of the premium quality materials and intricate construction techniques used in the process.
Owning a Hugo Boss handmade tailored suit will be a little pricey on your pockets. Still, the quality that is delivered is unbeatable.
The brand does most of its suit manufacturing in-house rather than outsourcing it to China, Vietnam, or India. This increases their quality and costs because labor is much more expensive in the west.
However, for other items like polo shirts or joggers, jeans, shorts, etc., Hugo Boss still uses sweatshops in China, India, and Bangladesh, where working conditions are as poor as the low wages and long working hours.
Is Hugo Boss A Sustainable Brand?
Hugo Boss is rated as not good enough on the sustainability charts and is infamous for being an unethical brand.
While they have a Hugo Boss Cotton Commitment sustainability strategy in place, there is no hard evidence of the policy's use to protect biodiversity in its supply chain.
They need to keep a record of carbon emissions, and prepare a concrete plan to treat the water waste, air pollution, or hazardous chemicals released in garment making.
Apart from this, the working conditions in the company-employed sweatshops are disheartening. Forced work slavery was reported in one of the Hugo Boss warehouses in India, which tarnished the company's image considerably.
It has also been linked to sourcing cotton from the Xinjiang region in China at the risk of forcing labor from Uyghur Muslims.
They use leather and exotic animal hair to manufacture most of their products, despite the company's formal animal protection and welfare policy. Thus, the brand is not cruelty-free either.
Are Hugo Boss Suits Value For Money?
Hugo Boss is a legitimate brand that provides excellent value for money with the quality of items they bring in.
While I understand the fear of spending over 500 USD on suits, it is assured that you will only get the best of the best at Hugo Boss.
Most of their suits are hand tailored in Germany by highly skilled artisans who use modern tailoring methods to bring out the best.
And with proper care, there is no doubt that these suits can last you nearly a decade. So if you try to figure out the cost per wear, these suits are an absolute steal!
Final Remarks
Hugo Boss makes clothes that ooze royalty, class, and elegance. From the products used to the final fitting, there is only outstanding quality and versatility in designs and styles.
In short, despite the shortcomings, you know you are only going to shop for the best of the best at this place.
Here's a quick recap of what we've discussed so far:
Hugo Boss is known for its high-quality clothing and use of superior materials. While suits and formal wear from the brand is a class apart, the casual clothing can be a hit-or-miss sometimes.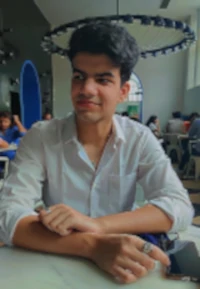 My name is Alex Higson and I am the founder of Magic Of Clothes. I have worked in the fashion industry for many years, and clothes and style are a huge part of my life.