Old Navy is a good brand that makes casual clothing at budget prices.
The brand is a cheaper or more affordable sister brand of GAP Inc. It started in an old GAP warehouse in 1992 and still remains a preferred clothing company for many customers.
Old Navy jeans are their top-selling product and an excellent alternative for people who want to avoid investing in expensive jeans from its parent company. Their clothes are super comfy and are made using decent materials like cotton and blended fabrics.
The brand has been around for a while and has even expanded to nearby countries like Canada and Mexico. It's slowly growing and expanding its customer base to reach more people with its affordable products.
However, the question is whether they are worth the price or good enough for your hard-earned money. I will delve deeper into this topic and help you understand the brand's dynamics to decide if you want to invest in their clothing.
Does Old Navy Make Good Quality Clothing?
Old Navy makes quality clothing at par with other brands in this price range. The brand is dedicated to providing high-quality products at affordable prices.
Let's be clear: Old Navy is not as good as its premium brand GAP Inc. However, Old Navy Jeans can be a perfect alternative for people on a budget. Their clothing focuses on essentials, so don't expect a lot of variations.
The brand tried to turn around and develop a more premium line, but their attempts were quickly shot down by regular customers who didn't find that vibe right. So, the brand has made a name for itself by being just the way they are.
Quick Tip
Sometimes the Old Navy website shows discounts on products only after going through the clearance section and not if you directly go to the product page. Thus, make sure that you always check for your product in the sale section on the Old Navy website.
Their clothes usually come from Eastern countries like Sri Lanka and Cambodia, so you may get a different luxury feeling than many people want. However, we must remember that these facts contribute to their lower prices, attracting more customers.
Is Old Navy A Luxury Brand?
Old Navy is a designer brand. The brand sells casual clothing and changes its style from time to time.
They are a more affordable version of GAP Inc., so they are not exactly a premium or luxury brand. They aimed to make quality clothing for shopaholics on a budget.
People love to try different clothing styles and like to change their clothes after a few months. Old Navy recognizes this demand and makes clothes that don't require huge investments on your behalf.
Their designs are essential, but they try to include fresh styles and trending clothes periodically, so people don't get bored of wearing the same techniques. Their clothes can be purchased in bulk, and you can even afford to select new styles every season.
Why are Old Navy Clothes so affordable?
Old Navy Jeans are affordable because they source their products from Eastern countries. This practice allows them to cut labor costs while providing various styles and designs every season.
A top reason why the brand is so affordable is that it sources its clothes from countries like Sri Lanka and Cambodia. We all know that labor in these countries is cheaper than making products in the USA and neighboring countries.
Another big reason their clothes are so affordable is that they don't have prominent boutiques or flashy outlets showcasing their products. Instead, the brand has warehouse-style outlets, which keep down infrastructure costs.
Since the brand is not premium or luxury, its clothes do not use luxe materials. Therefore, their raw materials also don't cost much, allowing them to have low manufacturing prices.
Is Old Navy A Sustainable Brand?
Old Navy is an ethical brand trying to source its products without malpractices. However, it still has a long way to go before becoming wholly cruelty-free and sustainable.
The brand is improving its sustainability and working to ensure low wastage. They have been using recycled fabrics and sourcing their raw materials ethically.
However, some issues, like using leather products, still exist for Old Navy. Additionally, they have tried to be transparent about their suppliers and product sourcing. Still, many customers feel that they need to do more.
Some of their achievements so far are mentioned below.
They have received an 'A' in Carbon Disclosure Project (CDP).
They have been putting effort into water management problems and avoiding excess wastage of water.
Old Navy provides specific information on its supplier policies, audits, and remediation processes.
Are Old Navy Clothes Value For Money?
Old Navy clothes are value for money. Given their low costs and above average quality, you can be sure that you will get your money's worth by investing in this brand.
Let's be honest – Brands can't give high-quality clothing at throwaway prices. This is the same case with the Old Navy.
Their premium brand, GAP, supplies high-quality clothes, so it's not like they want to compete with them in quality. They want to provide budget clothing that everyone can purchase.
However, the good thing about Old Navy is that its basic styles are wearable and ideal for rough use. They will last you quite a bit of time; at least, that's been my experience with the brand.
Final Remarks
In this article, I tried to cover everything I know about Old Navy in order to help you make the right purchasing decision for yourself.
Let's go for a quick recap.
Old Navy is a reputable brand trying to reach the average American with its budget clothing. The quality of their clothing is very good for casual wear.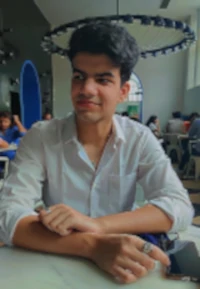 My name is Alex Higson and I am the founder of Magic Of Clothes. I have worked in the fashion industry for many years, and clothes and style are a huge part of my life.