Magic Of Clothes is an independent reader-supported blog. We may earn commissions from every qualifying purchase made through our links, at no additional cost to you.
Pretty Little Thing is a good brand if you're looking for affordable and fashionable clothes.
The brand's motto is to make fashionable clothing accessible to everyone. Visit the Pretty Little Thing website, and you'll be greeted with many fresh, sexy, modern pieces of clothing.
It's a relatively new brand, founded in 2012 by brothers Umar and Adam Kamani in Manchester, UK. The duo initially aimed to cash in on the then-famous trend of Shamballa bracelets. They have since made Pretty Little Thing into this Instagram sensation.
Say what you will about the brand, but the sheer number of styles they offer can leave a buyer speechless. They have clothes for almost every occasion, and all those pieces look fantastic and chic.
Pretty Little Thing falls under the Boohoo group umbrella, a fast fashion conglomerate. That can sometimes incite a negative connotation. This article will answer whether Pretty Little Thing is a good brand. 
Does Pretty Little Thing make good quality products?
As a brand, Pretty Little Thing does make good quality products, that can last long if you take care of them.
The brand focuses on people under 30. Still, it is also surprisingly inclusive, as shown by its different ranges such as petite, tall, maternity, and plus sizes. The clothes themselves are very comfortable, and of course, look extremely stylish.
The materials used by Pretty Little Thing are higher quality than you'd expect for the price you're paying for its clothes. This is complemented by their promise of offering trendy, celebrity-inspired clothes. 
Quick Tip
Sometimes the Pretty Little Thing website shows discounts on products only after going through the clearance section and not if you directly go to the product page. Thus, make sure that you always check for your product in the sale section on the Pretty Little Thing website.
The brand sources 80% of its clothing from the UK and Turkey, while the rest comes from Pakistan, Turkey, and India. Being a fast-fashion brand, Pretty Little Thing won't have the best quality clothing. Still, you get what you pay for; in this case, it's a good quality product that can be durable if taken care of.
Is Pretty Little Thing a luxury brand?
While it is one of the fastest-growing fashion brands in the world, Pretty Little Thing is far from a luxury brand.
Firstly, its product quality and pricing are nowhere near that of an authentic luxury brand.
Secondly, there's a genuine lack of exclusivity. The brand is built on making designer-like, modern, and trendy clothing affordable to the average individual.
Pretty Little Thing is a relatively new brand, and it is still growing. It has yet to have the time to establish itself as a household name. Also, the fact that it does not have any brick-and-mortar stores makes it harder for the brand to be recognizable outside social media circles.
Finally, there's the aspect of being a fast-fashion brand. Doing business through this model makes them a retailer for the masses.
They market themself as something other than a luxury brand – a brand that makes stylish clothes affordable.
Is Pretty Little Thing a sustainable brand?
Pretty Little Thing is not a very sustainable brand, and needs to work more on sourcing its materials ethically.
The brand has promised to switch to sustainably sourced clothes by 2030. As of now, they still need to take accurate measures to reduce their environmental impact.
Pretty Little Thing publishes its greenhouse gas emissions in its operations. Still, there needs to be more transparency in the supply chain itself, which could be a better sign. Being a fast fashion brand, a lot of wastage stems from producing and moving massive volumes of clothes.
Regarding ethics, Pretty Little Thing has been involved in many controversies before. They faced accusations of violating their workers' labor rights. This is not a good look. You can add to this that the brand does not publish any information about its labor welfare, working conditions, and paying working wages.
This retailer does not use exotic animal skin and fur in its products. Even so, it continues to do so for leather and wood, which may or may not be ethically sourced.
Are Pretty Little Thing clothes value for money?
Suppose you're looking for chic, affordable clothes and are familiar with brands such as Shein. In that case, you'll find Pretty Little Thing value for money.
PrettyLittleThing's marketing policy is based on being inclusive without compromising on style. One look at their website, and you will see this arranged wall of fashionable and celebrity-inspired clothing.
The clothes are suitable for your price, be it jeans, swimwear or topwear. Pretty Little Thing gives off a youthful vibe through its products. They're well-crafted and comfortable for what they are.
Brands like these are known for their quality rather than for their daily, casual, stylish, and affordable wear. 
Final remarks
As a clothing brand, Pretty Little Thing is suitable for casual wear that is fresh, chic, and modern looking.
There's some controversy surrounding this brand's sustainability and ethics. Still, you want to look past that and buy affordable, stylish daily wear.
In my opinion, Pretty Little Thing is undoubtedly a brand you can shop from.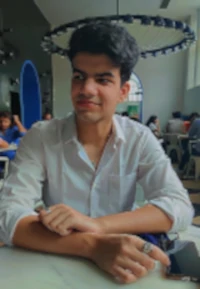 My name is Alex Higson and I am the founder of Magic Of Clothes. I have worked in the fashion industry for many years, and clothes and style are a huge part of my life.