Magic Of Clothes is an independent reader-supported blog. We may earn commissions from every qualifying purchase made through our links, at no additional cost to you.
Shein is a great brand for buying inexpensive clothes that are stylish and nice to look at. It specializes in women's clothing but also sells products for men and children.
The selling point of Shein is offering chic and surprisingly fashionable clothes without the buyer breaking the bank.
The brand was launched in 2008 by Chinese businessman Chris Yu as "SheInside," later shortening it to Shein. Yu had previously started an online wedding dress shop but closed it down in favor of a women's apparel business.
Shein's website is quite attractive on its face of it. With good pictures, clothing, and an appealing layout, making the brand seems more luxurious than it is.
It is an unconventional strategy, and unsurprisingly, many people are still unsure whether Shein is a legit brand and whether it's any good.
In this article, we're going to try to answer that question by going over some of the aspects of the brand. But if you directly want to shop at their ongoing sale (prices are slashed up to 90 per cent!), you can click on the button below.
Does Shein make good quality products?
It's a mixed bag when it comes to Shein and its clothing. Some of it is pretty decent, given their affordable pricing. Still, many customers are dissatisfied with the products they've received in their parcels.
The best way to measure the quality of a product is to check the reviews. And unlike Amazon, Shein reviews are actually legit and done by real buyers.
Quick Tip
Sometimes the Shein website shows discounts on products only after going through the clearance section and not if you directly go to the product page. Thus, make sure that you always check for your product in the sale section on the Shein website.
That being said, Shein is a fast fashion brand in its truest sense, as they come up with tens or even hundreds of styles throughout the year. Their strategy revolves around selling fashionable clothes at affordable rates.
Shein sources its clothes from multiple vendors in China, and the cost of production is kept low.
All these factors mean that Shein's products are decent and what you'd expect from a fast fashion brand. They're suitable for daily wear, but durability isn't their strong suit.
Is Shein a luxury brand?
Shein is most certainly not a luxury brand. Their business model is based on affordability and accessibility.
It's a brand for the masses churning out new styles regularly and moving large volumes of clothes. This removes any exclusivity or rarity from its clothing.
Shein doesn't use very high-quality materials either to keep the cost of production down. That being said, their clothes are pretty fashionable and can look more expensive than they are.
The closest Shein gets to "luxury" is the premium range of products they launched a couple of years ago. These items are nicer, more comfortable, and more expensive than Shein's usual products.
Despite Shein trying to give off a youthful, fashionable, and modern vibe through its products, the lack of quality, exclusivity, and heritage means they're far from being a luxury brand. They don't need to be one to their credit as they're great at their work.
Is Shein a sustainable brand?
Shein is not sustainable when it comes to environmental conscientiousness and ethics. With its low pricing and the sheer volume of products, the Chinese brand has always been surrounded by controversy. Let's look at why that is the case.
Shein seems unaware of transparency, with their site needing a contact number. For its promotion, the brand relies on social media influencers worldwide.
The way Shein sources its products is unsustainable and quite harmful to the environment. It has made very little effort to reduce its carbon footprint, and the manufacturing process is anything but eco-friendly.
You'd be hard-pressed to find evidence of Shein actively working towards ensuring its laborers make a basic living wage.
Shein does a little bit better on animal welfare as it does not use fur, leather, or exotic animal skin in its products. However, it does use wool but doesn't state where it's sourced from nor whether it was done humanely.
Are Shein products value for money?
Shein is absolutely value for money because it gives decent quality products for extremely low prices.
As a fast fashion brand, you know what to expect from Shein. Their products are decent enough and stylish to be used as casual wear. Still, they need to be durable and very high quality.
But overall, it's a good brand if you're in the market for affordable yet stylish daily wear that you will use for a few months or a year.
That being said, Shein's premium clothing line has superior craftsmanship and materials used in its production. Naturally, it costs more than the brand's majority of products, but you get what you pay for.
Final remarks
Shein is a retailing behemoth with hundreds of styles and products being offered. It's a fast fashion brand that revolves around catering to the masses.
It offers an acceptable quality of products at affordable rates. Looking past its questionable sustainability practices, Shein is a decent brand to invest in for stylish, casual clothes.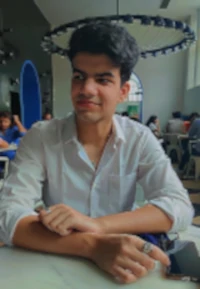 My name is Alex Higson and I am the founder of Magic Of Clothes. I have worked in the fashion industry for many years, and clothes and style are a huge part of my life.