Theory is a high-end brand that makes premium clothing for men and women. The brand has made a name for itself in selling suits and formal wear.
They are trending among designer brands for their high-quality clothing. These are both comfortable and affordable. Even though Theory has become a rising star in America, they have resolved to keep their prices in check.
Being at the top of their game, the label has dressed iconic celebrities like Kaley Cuoco and Kim Kardashian. They have also expanded their stores and now operate globally.
Their popularity makes sense since a Calvin Klein designer created the brand. Yet, their quality and reviews surpass Calvin Klein's performance, standing as a top seller of budget suits in America.
But the brand's pricing is still out of reach for many people and makes you question whether they are worth the big bucks. To answer this question, I will look deeper into the brand and its products to help you decide if they are worth your money.
Does Theory Make Good Quality Clothing?
Theory makes high-quality clothing with excellent fitting. The brand makes premium designer clothes that feel and look pristine.
I am a massive fan of their suits and own a couple of them myself. Let me start by saying that their products are value for money.
Theory is the brand for you if you want clothes that feel premium but won't break the bank. Their suits are popular on Wall Street, and many corporate employees like to use them for work.
Quick Tip
Sometimes the Theory website shows discounts on products only after going through the clearance section and not if you directly go to the product page. Thus, make sure that you always check for your product in the sale section on the Theory website.
The label sources its materials from countries like Italy and UK, so their material is high-quality and durable. Their clothes are tailored perfectly and aim to create comfortable work wear for all genders.
Their clothes are perfect for people who cannot afford brands like Hugo Boss or Marc Jacobs. You won't be disappointed shelling out a few dollars for Theory suits because they genuinely feel premium and pristine.
Is Theory A Luxury Brand?
Theory is a designer brand that makes high-end clothes for men and women. The brand has worked with many celebrities and is now a top-selling brand for formal wear.
We now know that the brand is both famous and high-end. Their products are of superior quality and provide that perfect corporate look.
Discount Tip
I would also recommend you to check out Theory Outlet, which is a subsidiary of Theory that is much more affordable.
Their clothes fall within the $100-200 price range, so they are a little on the steep side but not enough to bankrupt you. The brand is slowly working its way to becoming a luxury brand. Still, since it is comparatively new, there is a long way to go.
Why Are Theory Suits So Expensive?
Theory suits are made with high-quality fabrics which are sourced from Western countries. Their tailoring and fitting also make it stand out from its cheaper alternatives.
The brand's suits have a great fitting and they look elegant. Not to mention that the tailoring is excellent.
Their suits are expensive because they source materials from Italy and other Western nations. Additionally, many of their suits are made in the USA, especially in Manhattan, adding to their labor and manufacturing prices.
Is Theory A Sustainable Brand?
Theory is an ethical brand and has been making strict policies to become fully sustainable. The brand has said that it seeks to be "conscious by design" and improve upon its business practices.
We can safely say that the brand is ethical in many ways. The brand's founder has received an award from the Council of Fashion Designers of America. He has also started the Fashion Manufacturing Initiative to improve Manhattan's garment industries.
Most Theory clothes are made in the USA, and only a few are sourced from overseas. Here are some other essential steps the brand has taken to become ethical and sustainable:
They are striving to reach 100% manufacturing transparency and traceability by 2050.
They source their raw materials ethically from legitimate companies, especially in the West.
The brand has targets reducing greenhouse gas emissions generated from its operation and supply chain.
Are Theory Suits Value For Money?
Theory suits are value-for-money because of their great fitting and premium fabric. Their suits are one of the best in the under $200 category market.
I would suggest everyone save up and get hold of at least one of their suits and trust me, you will not complain.
They make their suits mainly in the USA with materials from Italy, so you can be sure they will be darn good in quality. You will find plenty of good reviews on their products, further showing that the brand has made a mark on people and the industry as a whole.
They have various color options and fits, so there is something for everyone at Theory. You can blindly trust the brand and won't be disappointed at all.
Final Remarks
So, now you know that Theory is a great brand and is defined as worth your money in every way. I have detailed its outstanding quality and many pros, which should be able to help you make a decision.
Here is a quick recap in case you missed any information.
Theory is a high-end designer brand well-known for making premium suits and formal wear. The brand uses high-quality fabrics and mostly makes its clothes in the USA.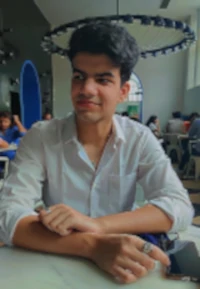 My name is Alex Higson and I am the founder of Magic Of Clothes. I have worked in the fashion industry for many years, and clothes and style are a huge part of my life.