Magic Of Clothes is an independent reader-supported blog. We may earn commissions from every qualifying purchase made through our links, at no additional cost to you.
Urban Outfitters is a good brand, and it is made from high-quality materials.
The next time you see Margot Robbie wearing another one of her pretty pink fits, chances are you will find a dupe on Urban Outfitters.
Urban Outfitters is a lifestyle and fast-fashion retailing brand. It targets teens and young adults interested in hipster subculture and alternative fashion.
Concert fits for people at rock and alt bands or festivals are generally found here. So if you plan to go to a concert or festival, Urban Outfitters might be the place.
Through this article, let's dive deep to know how good Urban Outfitters is or if it is worth the money and hype.
Does Urban Outfitters Make Good Quality Clothing?
They use high-quality materials to construct their clothes, justifying their high prices.
Urban Outfitters argue that if their products are taken care of while wearing and washing, they can last up to five autumns.
Urban Outfitters shoes are of excellent quality, made to last for years, and endure abuse. 
Here's one more tip.
It's a little-known secret, but on the Urban Outfitters website, sometimes you can find incredible discounts on certain items that aren't reflected on the product page.
So, next time you're shopping for new clothes, be sure to take a look in the clearance section for some amazing deals.
Yet, the brand is still infamous for employing sweatshop laborers in its garment factories.
The labor laws mention banning a child or enslaved person's labor. Still, it does not hide that these pieces of clothing are made by people who work for long hours, under hazardous conditions, at a meager wage.
Is Urban Outfitters A Fast-Fashion Brand?
Urban Outfitters is a fast-fashion retailing brand famous amongst teens and young adults.
Despite being pricier than most other fast fashion brands, they continue to attract their target audience.
Throughout the year, the brand releases numerous collections. Still, its glossy lookbook needs to mention where its clothes are sourced.
Why Is Urban Outfitters Expensive?
Urban Outfitters is pricier than expected because they use high-quality construction materials.
They are one of the biggest retailers that sell unconventional and 'street cool' types of fit. This gives them the autonomy to decide the market price for them.
They are much more relaxed and exclusive than other high-end fast fashion brands because of their high price factor, which gives them the feeling of uniqueness.
And not to forget, they are considered the trendsetters in the world of fast fashion, often dubbed 'trailblazers.'
One of the reasons for the ridiculous prices is the availability of vintage items, which attract hipster kids.
Since many artists made their merch specifically for Urban Outfitters, it gives them control over the supply-demand chain. And since the products are only available for a limited period, the prices skyrocket.
So the next time you see an indie record cooler than Taylor Swift's, it is over 50 USD.
Is Urban Outfitters A Sustainable Brand?
Urban Outfitters is rated "not good enough" based on its environmental consciousness. Most of their materials can not be traced back to their source.
It can be said that the 1.2 billion tonnes of carbon emissions are attributed to the fashion industry. Urban Outfitters handles a good amount of it.
Despite URBN's glossy "Make an Impact" campaign preaches sustainability. No evidence apart from supposed donations and restoration strategy is attached to their name.
There needs to be more transparency on where their materials are sourced from. Also, the poor labor conditions put them quite low on the list.
Apart from this, they do not measure their water waste or emission rates. They have yet to make plans to reduce this waste.
A brand so environmentally unaware of the impact of its position is quite baffling as the fashion industry produces more than 10% of the carbon emissions in the world.
Are Urban Outfitters Pants Value For Money?
Urban Outfitters might be slightly pricier than most other high-end fast fashion brands. Still, they claim that their products have the best quality.
Yet, no one can source their materials back to their origin to know these details. URBN has never been transparent about this.
Apart from this, many of their products are double the price of similar products from other high-end fast fashion brands.
However, since their products last about half a decade with proper wash care, the cost per wear is cheap.
Final Remarks
Urban Outfitters is a fast fashion retailing brand known for their y2k and alt fashion. They have suddenly taken over the fashion world after nearly a decade.
The brand knows what and how to cater to its target audience's needs, making them one of the biggest fast-fashion 'trailblazer' brands.
Here's a quick recap of what we have discussed so far.
Urban Outfitters is currently the 'coolest' trendsetter in the fashion world, much liked by teens and young adults.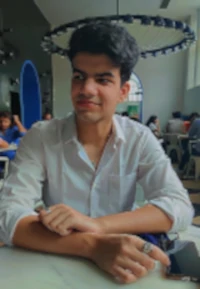 My name is Alex Higson and I am the founder of Magic Of Clothes. I have worked in the fashion industry for many years, and clothes and style are a huge part of my life.