Magic Of Clothes is an independent reader-supported blog. We may earn commissions from every qualifying purchase made through our links, at no additional cost to you.
Linen shirts are an absolute essential when it comes to your summer wardrobe. They are cool, breathable, and lightweight; basically everything that you would want in a summer shirt.
But linen is known to be a very stiff fabric, which means the fit of the garment really needs to be on point if you want your linen shirt to look good. Most off-the-rack linen shirts will probably not fit you perfectly, which brings us to an important question.
Can linen shirts be tailored?
Linen shirts can definitely be tailored. An experienced tailor can alter the length and breadth of sleeves, the chest, and even the length of a linen shirt. The cost of tailoring linen shirts is around $20-100, depending on what exactly you want to be tailored.
What parts of a linen shirt can be altered?
Most parts of a linen shirt can be tailored, including the length and breadth of sleeves, the length of the shirt, and the chest region of the shirt.
The sleeves are what need to be taken-in in most off-the-rack linen shirts. The excess fabric in this area often leads to an increase in creases and wrinkles. Loose sleeves also make the wearer look bloated and sloppy.
The chest region can be taken-in in a linen shirt, but it cannot be increased. So if you are in-between sizes, go for the larger one and then get the garment tailored by a professional who has experience with linen.
Sometimes, the length of a linen jacket can also be too long. This mostly happens when buying vintage pieces, but can also happen when you buy the "Tall" sizes in fast-fashion stores such as H&M and Zara.
Apart from these, small adjustments like sewing a button or removing the chest pocket can also be done to linen shirts.
What parts of a linen shirt cannot be tailored?
The shoulders of a linen shirt cannot be altered. There might be some professional who would be able to take in the shoulders, but the cost of this endeavor would probably be much more than the original cost of the shirt.
Therefore, the one thing that you need to ensure when buying a linen shirt is that the shoulder of the shirt aligns with your actual shoulders. There are many guides on the internet that would tell you about how a shirt should fit at the shoulders, and here's my favorite one.
Cost Of Tailoring A Linen Shirt
| | |
| --- | --- |
| Part of Shirt | Cost of Tailoring |
| Slimming Sleeves | $20 |
| Slimming Chest | $40-50 |
| Shortening Sleeves | $25 |
| Shortening Shirt length | $40 |
| Adding/Removing Collars | $50-80 |
Cost of tailoring a linen shirt.
Tailoring a linen shirt can cost as little as $20 to as much as $100, depending on what changes you want to make to the shirt.
Sleeves are usually very easy to alter, and therefore cost less at around $20 for slimming and another $20-25 bucks for shortening. Any tailor worth his salt would be able to do this in no time.
Reducing the length of a shirt and slimming the chest are slightly more complicated tasks, and thus cost twice as much at 40-50 dollars each. But I think it is still a pretty low ask for making your linen shirt actually look good.
Lastly, you may want to get rid of the shirt collar in order to make it a chinese-collared shirt, as they seem to work very with linen's aesthetic. Doing this in the right way is slightly more difficult, and thus would set you back by about 50-80 dollars.
NOTE: Keep in mind that these are average costs. If you go to a high-end tailor, it is entirely possible that tailoring your shirt ends up costing you twice the amount displayed here.
Can linen shirts be tailored at home?
Linen shirts can be tailored at home. But only do the tailoring yourself if you have some experience with sewing or else you might do more harm than good.
I have some experience in tailoring, and therefore I find it pretty easy to do simple stuff like sewing on a button or shortening the sleeves. However, taking in a shirt is a bit difficult if you don't have the necessary skills.
If you have never touched a sewing machine in life, it would be much wiser (and cheaper, because you are bound to screw up) to just go to an experienced tailor. It may cost you as little as $20 (see the section above) to get some adjustments done to your linen shirt.
How should a linen shirt fit?
A linen shirt should fit slim throughout the body. The shoulders of the shirt should match your actual shoulders, and the sleeves should end at the wrist. A linen shirt should come down till the middle of the zipper on your trousers in terms of length.
Before you go ahead and get your linen shirt tailored, it is important to know what it is actually supposed to fit like.
Keep in mind that linen shirts usually aren't that slim, and there is nothing wrong with that. It's just part of linen's overall aesthetic. If you are going to be wearing linen casually, a slightly baggier silhouette may look much better than going for a slim one.
However, if you plan to wear linen shirts in a formal environment, make sure that they fit right. There should not be excess baggage around the torso. The sleeves should roughly come down till just above your wrists. A half-an-inch margin is completely fine.
Final Remarks
Tailoring linen shirts is definitely a good idea. The sleeves, the torso, and the length of a shirt can be tailored with relative ease. It would cost you anywhere from 20 bucks to 100 bucks, depending on what exactly you want to change in the shirt.
A tailored look is mandatory for formal and business occasions, but if you plan to wear your linen shirt casually, you can go absolutely crazy in terms of fit. I personally really like to wear half-sleeved cuban-collared linen shirts that are slightly oversized. It gives my outfits a real summery vibe.
Similarly, you can style your linen shirts in any other way. No approach is wrong. And I think that's the Magic Of Clothes.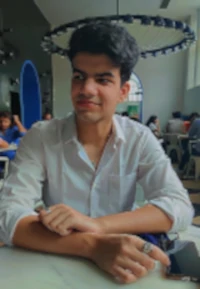 My name is Alex Higson and I am the founder of Magic Of Clothes. I have worked in the fashion industry for many years, and clothes and style are a huge part of my life.