Louboutin sizing is very inconsistent, but in general, it runs half a size small across most of its products. You need to size up for the perfect fit.
Louboutin is a French luxury retailer known for its notoriously expensive red-soled shoes, handbags, wallets, and select cosmetics. In the fashion world, owning a pair of those red-soled shoes is a matter of status as the brand itself has become synonymous with luxury and celebrity.
And while their size charts are inconsistent, they still sell more than half a million pairs a year. Louboutin red soles are created using the most exotic leather, embellishments, and silhouette ideas, keeping in mind customer demand.
However, it still does not explain their varying size charts and the obsession with the small toe boxes.
This article will cover the issues plaguing Louboutin's sizing and what you can do to get the perfect fit. But if you directly want to shop at the limited-time ongoing sale on Louboutin products, you can click on the button below.
How Do Louboutin Heels Fit?
Louboutin usually runs about half a size larger than its competitor Chanel.
If you are a Chanel 39(FR), chances are you fit Louboutin shoes the best with size 39.5.
Louboutin follows the European sizing scheme, which is smaller than the American, and a little larger than the Italian, French, and German.
Despite the undeniable lure, there is only so much to be done when buying your Loubs.
Discount Tip
You can also check for your favorite Louboutin products on third-party retailers, as many of them would sell products at a bigger discount. For example, I always find a great deal when I go through the Louboutin collection on Nordstrom and Matchesfashion.
All their items are handcrafted from start to end, so there is some difference in the sizes. Therefore, I recommend you go half a size up for the most comfortable toe box.
But with a breezy 30-day return policy, you do not have to worry even if you get a pair in the wrong size.
Refer to the size chart
To make sure you select the correct size, take your measurements and compare them by clicking on the size chart button on this page.
Which Louboutin Items Run Small?
| | |
| --- | --- |
| Louboutin Shoes | Sizing |
| KATE 85mm | True to size for narrow feet. |
| PIGALLE 100mm | Runs half a size small. |
| PRIVE | Runs small. |
| VERNICA Mary Jane 55mm | Runs half a size big. |
KATE 85mm
These pairs are generally true to size and a classic favorite amongst women in a professional setting.
Often called the 'business shoes', these might not be as comfortable as they look on the website. They have a narrow but longer toe box (extra space for the toes).
Getting the shoe stretched is a good idea, especially if you feel discomfort. If you have wider feet, always size up despite whatever the website says.
PIGALLE 100mm
Pigalle, the classic heel from Louboutin, runs about half a size smaller than expected, and you need to size up.
For a less torturous and more comfortable pair of heels from this luxury brand, Pigalle is probably the best option for you.
A slightly thicker stiletto that provides enough support to your feet, Pigalle combines comfort and sleekness in a pair.
A little narrower on the side and with a short toe box, this shoe runs about half a size small, so always go for a size larger.
Its slightly rounded toe box prevents the chances of hammer toes, which is quite common for those who regularly wear heels.
On their website, Louboutin recommends sizing up when buying Pigalle as it tends to run smaller than the "Iriza" (another bestseller).
PRIVE
Louboutin Lady Peep pumps offer thick platform support but run smaller than most of the products offered by the brand.
Prive's peep toe silhouette offers more room for toes than close-toed styles.
However, it would be best to always look for a bigger size when buying the Prives. For example, if you are a Chanel 39(FR), you might have to buy a size 40 of Louboutin New Very Prive (and sometimes even bigger than that).
VERNICA MARY JANE 55mm
Surprisingly, Vernica Mary Jane from Louboutin runs about half a size larger than the rest of the products!
A size 39 of Louboutin Mary Jane matches Chanel 39(FR).
These heels are as comfortable as it gets. Stylish and chic, these are my favorite pair from Louboutin, especially their red MJ, which screams classiness.
The straps around the ankles and above them have elastic, which offers unrestricted movement to the foot.
The only downside to the shoe may be the creases that form quickly on the patent leather near the toes.
Louboutin Footwear Size Chart For Women
| | | |
| --- | --- | --- |
| Louboutin Sizing | US Sizing | UK Sizing |
| 34 | 4 | 1 |
| 34.5 | 4.5 | 1.5 |
| 35 | 5 | 2 |
| 35.5 | 5.5 | 2.5 |
| 36 | 6 | 3 |
| 36.5 | 6.5 | 3.5 |
| 37 | 7 | 4 |
| 37.5 | 7.5 | 4.5 |
| 38 | 8 | 5 |
| 38.5 | 8.5 | 5.5 |
| 39 | 9 | 6 |
| 39.5 | 9.5 | 6.5 |
| 40 | 10 | 7 |
| 40.5 | 10.5 | 7.5 |
| 41 | 11 | 8 |
| 41.5 | 11.5 | 8.5 |
| 42 | 12 | 9 |
Final Remarks
Louboutin's red bottoms are a social standard of luxury today, and the 'need' to own them is understandable. Shoutout to Kate Moss' "So Kate" gold python print pumps because they will remain forever unforgettable.
With a wide range of sizes on the website, Louboutin lives up to the standard it has set for luxury retailers by using high-quality materials.
They need to work on their size guides and at least attempt to develop consistency in them, but apart from that, these pairs are a must-buy if you can afford to.
Here's a quick recap of the article above.
Does Louboutin run small? Yes, they run about half a size smaller than expected. If possible, buy your first pair in a store where you can try different sizes.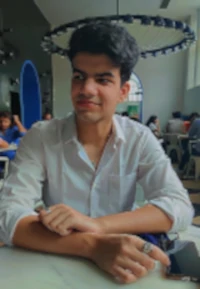 My name is Alex Higson and I am the founder of Magic Of Clothes. I have worked in the fashion industry for many years, and clothes and style are a huge part of my life.