Magic Of Clothes is an independent reader-supported blog. We may earn commissions from every qualifying purchase made through our links, at no additional cost to you.
Generally, Louis Vuitton runs true to size.
A French company, Louis Vuitton has maintained its hold over the fashion world for more than a hundred years, making it one of the most successful luxury retailers.
While most of their products run true to size, some exceptional items run about half a size smaller. In fact, for reference, please remember that Louis Vuitton runs almost half a size bigger than Gucci.
Also, Louis Vuitton uses a French sizing scheme that runs smaller than the US size guide.
In this article, I will cover all these complications, and will give you a step by step method to know your size at Louis Vuitton. But if you directly want to shop the sale at Louis Vuitton products, you can click on the link below.
How Does Louis Vuitton Clothing Fit?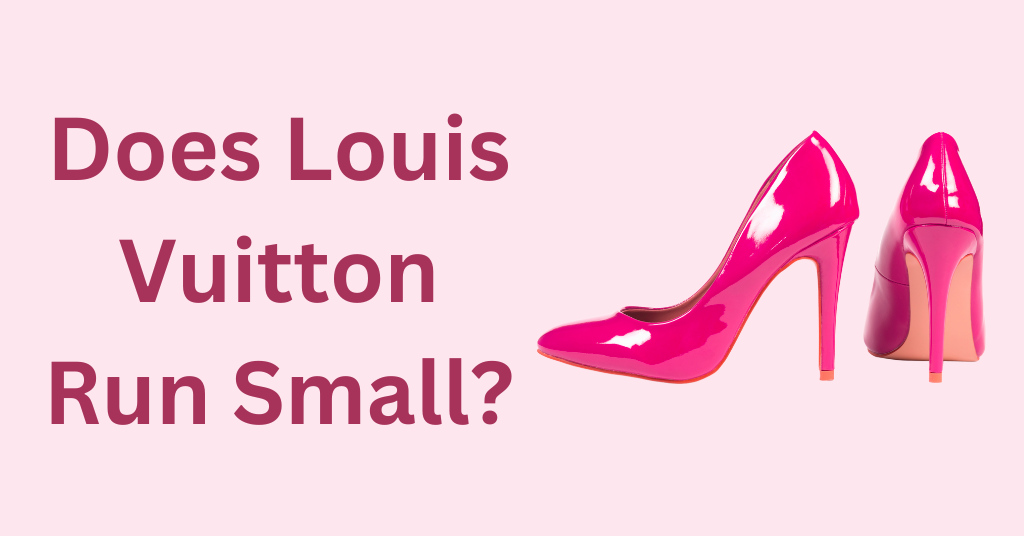 Louis Vuitton runs about half a size bigger than Gucci but is quite similar to Balenciaga in sizing. Most of their products run true to size apart from a few footwear items.
Even while following the European sizing scheme, LV maintains its size charts similar to the global standards.
Discount Tip
You can also check for your favorite Louis Vuitton products on third-party retailers, as many of them would sell products at a bigger discount. For example, I always find a great deal when I go through the Louis Vuitton collection at 24s.com.
Even if you order the wrong size, you do not need to fret about anything as they have a pretty flexible 30-day return policy.
Louis Vuitton's sweatshirts, hoodies, and dresses typically fit true to size. As for shoes, most of them are sized accurately, but you need to keep an eye on the size guides to get a better idea of the product you're buying.
Refer to the size chart
To make sure you select the correct size, take your measurements and compare them by clicking on the size chart button on this page.
Which Louis Vuitton Items Run Small?
| | |
| --- | --- |
| Louis Vuitton Clothing | Sizing |
| Coats and Hoodies | True to size. |
| Pants and Trousers | True to size. |
| Shoes | Can be half-size small. |
| Dresses | True to size. |
Coats and Hoodies
Louis Vuitton has a massive collection of classy and vibrant pieces for winter, which generally seem to run true to size.
While parkas might be about half a size large than expected, the Double Face Coat (an all-time favorite from the label) fits a little small. But these are exceptions, not the rule.
As for sweatshirts and hoodies at Louis Vuitton, they seem to run true to size.
Pants and Trousers
Louis Vuitton pants run true to size across different categories.
Their current market favorite trousers, Damier Cigarette Trousers, fit like a glove with still enough room for movement around the crotch.
If you are looking for an oversized fit, cargo pants and trousers by the label match the bill. The only tip while shopping from the pants section – look for the kind of fit it is tailored for.
Shoes
Louis Vuitton is known for its footwear, which typically runs true to size.
While their shoes, sneakers, etc. generally fit true to size, one or two of their items might be about half a size smaller than expected.
Flats like ballerinas, rangers, loafers, etc. run true to their size across all their products.
Pumps and heels by the brand run about half a size small, so always size up for a comfortable pair.
Dresses
Dresses by Louis Vuitton generally run true to size.
If you are a size 6 according to the American size chart, chances are LV size 40/L0 fits you better than the standard size 38. For a flattering tight fit, like the one with a tweed skirt, size 38/M0 might be preferable.
While shopping for dresses, keep an eye on the type of fit the garment is tailored for so you can also size up or down accordingly.
Louis Vuitton Size Chart
All measurements are in centimeters.
| LV SIZE (FRANCE) | USA | CHEST | WAIST | HIPS |
| --- | --- | --- | --- | --- |
| 32 / XXS | 0 | 79 cm | 59 cm | 85 cm |
| 34 / XS | 2 | 82 cm | 62 cm | 88 cm |
| 36 / S0 | 4 | 85 cm | 65 cm | 91 cm |
| 38 / M0 | 6 | 89 cm | 69 cm | 95 cm |
| 40 / L0 | 8 | 93 cm | 73 cm | 99 cm |
| 42 / XL | 10 | 97 cm | 77 cm | 103 cm |
| 44 / XXL | 12 | 101 cm | 81 cm | 107 cm |
| 46 / XXXL | 14 | 106 cm | 86 cm | 112 cm |
Does Louis Vuitton Make Plus-Size Clothing?
No, Louis Vuitton does not have a plus-size collection right now. However, their tops, dresses, and trousers go up to size XXXL for all their products.
The initial disappointment of the absence of a plus size collection was washed away as soon as I noticed an inclusive size chart on the website. Most women's clothing run up to size 4XL, or size 46.
Despite this, the choices are limited, owing to the minuscule collection.
Final Remarks
In a hyper-competitive, globalized world, Louis Vuitton has managed to be a trendsetter with its signature looks and pieces. And they have managed to do this with pretty accurate sizing.
Here's a quick recap of the article above:
Does Louis Vuitton run small? Louis Vuitton generally runs true to size across all its products. The European sizes might be a little smaller than US sizes, but the website is easy to navigate and helps you find the perfect piece. Therefore, always keep an eye on the size guides and charts to get the ideal fit.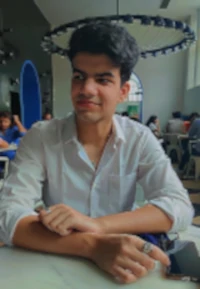 My name is Alex Higson and I am the founder of Magic Of Clothes. I have worked in the fashion industry for many years, and clothes and style are a huge part of my life.