I'm a big fan of socks made from merino wool.
Yet I see most people avoiding them and going for their cotton equivalents. After doing some research online, I found out why. I realized that there is just not enough information online about the benefits of merino socks, and thus most people think that they are making the right choice by going with cotton.
In this guide, I am going to share with you 8 amazing features of merino wool socks.
Let's begin!
1. Merino Wool Socks Don't Smell
Socks made from merino wool do not smell because they have antimicrobial properties. They take the odor-causing bacteria and absorb it, which prevents them from staying or spreading over the rest of the surface of the socks.
This is great for hikers and campers, as they can comfortably wear the same pair of socks for days at a stretch without the fear of stinking them up.
And if you are just a regular dude who hates washing clothes (don't we all), then this is one more reason for you to purchase a quality pair of merino wool socks. They absolutely don't need to be washed after every wear.
2. They Are Great For Sweaty Feet
Merino wool is great for sweaty feet. Since it can absorb 30-40% of its weight in water, without becoming wet, you can be assured that merino wool is going to keep your feet dry and comfy.
Compared to cotton socks, which are pretty much useless for sweaty feet, merino wool gives the added benefit of heat, durability, and comfort to the wearer.
Besides, it is also good for health reasons. Merino wool has natural antimicrobial properties, and as anyone with sweaty feet would tell you, that is something we desperately need.
3. Merino Wool Socks Do Not Shrink
Although merino wool tends to shrink a bit when washed, this is not the case with merino wool socks. The reason for this is that most merino wool socks have a bit of elastane in them. This allows them to be stretchy, and at the same time reduces shrinkage.
If you have got a 100% merino wool pair, then your socks might shrink a little bit in the wash or in the dryer. But I haven't yet seen a 100% merino pair of socks anywhere yet, because adding elastane is necessary to make the socks fit perfectly.
So, even if you don't know the fabric composition of your socks, you can still safely wash them. They will not shrink.
4. These Socks Dry Very Quickly
Compared to cotton and other natural fabrics, merino wool socks dry very quickly. This is partly because of the natural properties of wool and partly because of the high quality of merino wool.
They might not dry as quickly as synthetic fibers though, such as polyester and nylon. But what they lack in the speed they make up in the quality. They continue to provide heat to the wearer even when wet.
So while your polyester activewear socks might dry a tad bit faster, they would also stop insulating you as soon as they get wet. This is absolutely not the case with high-quality merino wool socks.
5. They Can Last A Lifetime
Unlike cotton socks, which can barely last a month or two of rough usage, a pair of socks made from merino wool can last for a lifetime. In fact, two of the biggest players in the industry, Darn Tough and Point 6, offer unconditional LIFETIME warranties on their socks.
Can you imagine that? Corporations that believe in the power of merino wool so much that they are giving you a lifetime warranty on a pair of socks!
The durability of merino wool socks is literally unmatched. It can last you a lifetime, and yet it will look better, feel better, and insulate you better than cotton socks.
6. They Can Be Worn In the Summer Too
Although you may think otherwise, merino wool can be worn all across the year, including the summer season. And this also holds true for merino wool socks.
The fibers of merino wool are structured in such a way by mother nature that they do a great job of regulating your body temperature. Thus, if you are feeling hot, merino wool will make you feel cold, and if you are feeling cold, it will make you feel warm and fuzzy.
This coupled with the fact that they can last you a lifetime means that you can get tons of wear out of your merino wool socks, which in my humble opinion, makes them a great investment.
7. Merino Wool Socks Are Not That Costly
Although they may initially look pricey as they are sold at the $20-50 price point, in effect, merino socks aren't expensive at all.
Let me give you an example.
I bought 5 pairs of Darn Tough socks back in 2011. And over a decade has passed yet the socks are as good as the day I bought them. Over 10 years, I would have around $100-300 on socks if my socks had worn out. But none of the 5 experienced any issue.
Thus, by going specifically for socks made from merino wool, I ended up saving some money in the long run. Actually, I ended up saving a lot of money.
8. They Look Super Stylish
The final amazing thing about merino socks is not related to their properties and characteristics at all. It is related to how awesome they look!
These socks are available in a bunch of different colors, and you can even go for funky patterns if you want your outfits to have a bit of "pop".
Personally, I like to go for bright, solid colors with my socks. By doing so, I am able to put some life into my "basic" outfits.
---
By this point, I hope that you are convinced about the potential of merino wool socks and are looking to add them to your wardrobe. Don't worry, I have got an entire guide talking about the best merino wool socks in the market at the moment.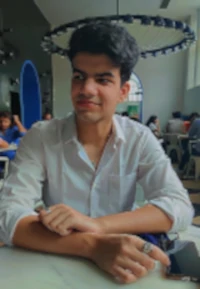 My name is Alex Higson and I am the founder of Magic Of Clothes. I have worked in the fashion industry for many years, and clothes and style are a huge part of my life.