Magic Of Clothes is an independent reader-supported blog. We may earn commissions from every qualifying purchase made through our links, at no additional cost to you.
Hoodies are in the mainstream now. The average joe has multiple of them from major brands such as Nike, Adidas, and Champion. Thus, if you want to stand out, it's time to embrace a subset of hoodies that has seen rapid growth in the past few years.
Oversized hoodies.
"Oversized hoodies" is a term that is used to refer to those hoodies that are meant to look baggy or large on individuals. It started gaining popularity in streetwear and is now starting to make its way into everyday casual wear.
In this article, I will be going over a few different ways you can style an oversized hoodie and some tips and tricks that'll help you pull off this piece with confidence.
How to Wear an Oversized Hoodie as a Guy?
There are three primary things that you can wear an oversized hoodie with – a pair of jeans, carpenter pants, and joggers:
1. Oversized Hoodie with Jeans
Sale
Oversized Cropped Hoodie
Produced using Belcoro yarn for a softer feel and cleaner printing process.
Narrow covered zip for enhanced printability.
Double fabric good with single jersey back neck tape and self colored flat drawcord.
Two front pouch pockets.
The simplest way to style an oversized hoodie or a baggy hoodie is by pairing it with a well-fitting pair of jeans.
In this combination, you have two different options – you can either go for a slim-fitting pair of jeans or some relaxed and loose-fitting denim. Both these options look great, and the choice comes down to personal preference.
If you are wearing your hoodie with some nice fitted jeans, just let the hoodie do all the talking. The jeans shouldn't be the center of attention in your outfit. A simple black pair of jeans would suffice.
If you are going for relaxed denim instead, then you need to go all out on the accessories side in order to maintain the vibe of the outfit. Load up on rings, and maybe wear a beanie or a bucket hat. This will help in making the look more "planned" as opposed to being sloppy.
2. Hoodie with Carpenter Pants or Dickies
Carhartt Relaxed Grey Hoodie
10.5-ounce, 50% cotton/50% polyester fabric, midweight
Rib-knit cuffs and waist band
Front hand-warmer pocket
Loose Fit t-shirts are cut larger with a roomier fit in the chest and shoulders
One of the most underrated types of pants for men, and one of the most underutilized forms of the sweatshirt – is this a match made in heaven?
Carpenter pants have seen a resurgence lately, led by the main player in the sector, Dickies. And given the rise of "softboy" fashion or aesthetic fashion for men, they are being inculcated in all sorts of different outfits.
Combining a baggy hoodie with a pair of carpenter pants is pretty easy. Just go for a pair of Dickies (they are the best carpenter pants after all) in a versatile color such as navy or chocolate brown and make sure they fit you right.
Wear a pastel oversized hoodie up top to bring a dash of color to your outfit. As for footwear, go for something classic. Vans Old Skools and Nike Air Force 1s are some great options.
You can wear a baseball cap and a pearl necklace to accessorize, if you're daring enough.
3. Oversized Hoodies with Joggers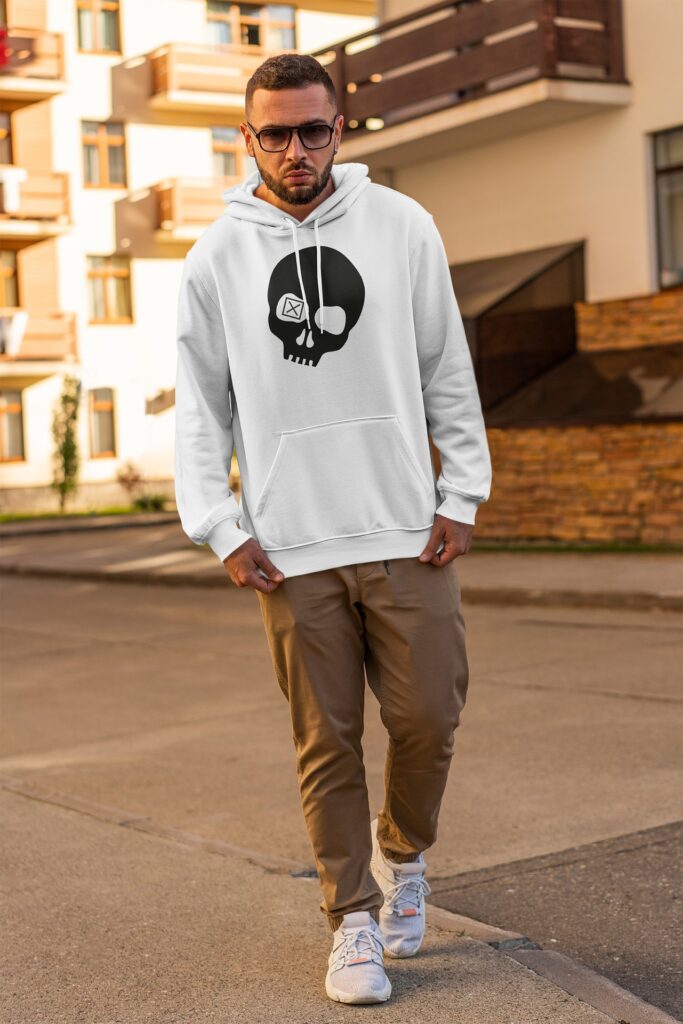 Joggers came and took the fashion world by storm in 2014, and in the years since, they've become a wardrobe staple for men. This is even more true in the fall and winter season when they replace shorts as the loungewear bottom of choice.
Given the laidback connotation and loungewear history of the oversized hoodie, it is no surprise that these two items make for a great combination. If you are into activewear and athleisure, or if you go to the gym a lot, then these two pieces are a must for you.
Make sure that the oversized hoodie is not too long, as that can ruin the aesthetic of this outfit. Also, the joggers should not be of the skinny-fit type, as that just doesn't gel with the oversized vibe of the entire outfit.
You can really go crazy with the colors on this one, and I recommend grabbing a few joggers in navy, burgundy, and olive green. These colors are both versatile and interesting, and when combine with the correct hoodie, they make for great outfits.
Are Oversized Hoodies in Style?
Oversized hoodies are definitely in style. They have been in style since around 2018, and remain in style as of 2022.
Why? There are two main reasons – celebrities and the lockdown.
Major celebrities such as Billie Eilish, Justin Bieber, and Drake are still rocking the oversized hoodie. They are wearing these hoodies to fashion shows, award functions, red carpets, and more, where they are being clicked by the paparazzi.
People see the photos of celebs wearing oversized hoodies and they want to get into the action too, which gave the initial push to this trend.
Secondly, due to the series of lockdowns that started in 2020, loungewear received a lot of love from the masses. The oversized hoodie trend, which might've faded after the initial push it received, was a major beneficiary.
This is the main reason that oversized hoodies are still in style (excluding the fact that they look extremely attractive on guys).
Tips and Tricks
There are two main tips that are important for making sure that your hoodie looks on point. Here they are:
Avoid Shorts – I know some people like to rock their oversized hoodies with some basketball shirts, but personally, that style is just not for me. There is just too much contrast in the silohettes of the two pieces, and they just don't gel together.
Avoid Layering – While you can definitely wear a t-shirt under your hoodie, I would recommend that you avoid wearing anything over it. Which basically means that you should avoid jackets. The bulky nature of oversized hoodies makes layering next to impossible.
Oversized Hoodie Outfit Ideas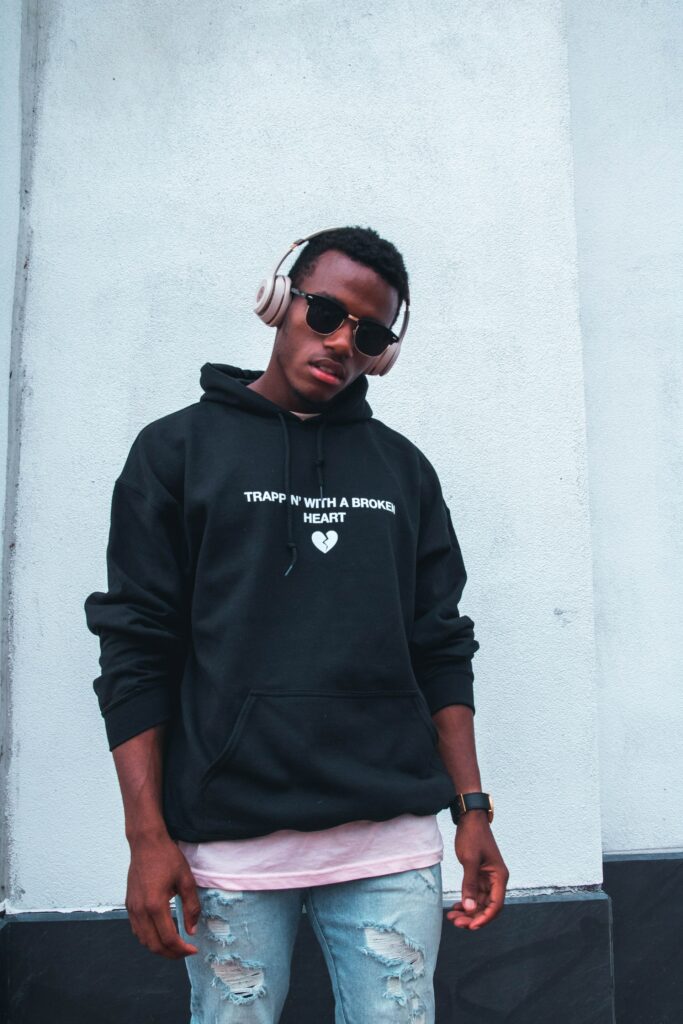 Final Remarks
Styling oversized hoodies isn't really that complicated. All you need to know is some fundamentals of fashion and what color to pick, and you're good to go.
There are three main ways to style an oversized hoodie:
Oversized hoodie with Jeans.
Hoodies with Carpenter Pants or Dickies.
Oversized hoodie with Joggers.
I hope you have fun styling some larger-than-average hoodies… and don't forget to send me your outfit pics!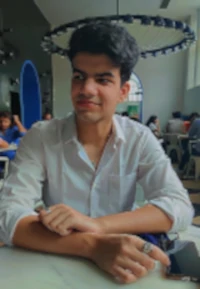 My name is Alex Higson and I am the founder of Magic Of Clothes. I have worked in the fashion industry for many years, and clothes and style are a huge part of my life.