Magic Of Clothes is an independent reader-supported blog. We may earn commissions from every qualifying purchase made through our links, at no additional cost to you.
Polo shirts are the workhorse of a man's summer wardrobe. In fact, due to their business casual nature, polos are a great fit for the workplace too.
But what about another staple of the summer – Weddings.
While you may bet thinking that it is crazy to wear a polo shirt to a wedding, there are legitimate reasons that you might wanna do so. In this article, I'll be going over the appropriateness of polo shirts as wedding attire and what you can do to make one work. But here's the short answer.
Are polo shirts okay for weddings?
You can wear a polo shirt to a wedding if it is not an extremely formal affair such as a church wedding.
Because there is no straightforward answer to this question, it is time to dive a bit deeper.
Let's go!
Are Polo Shirts Acceptable Attire For Wedding Guests?
Polo shirts might be considered acceptable for outdoor summer weddings, but they definitely aren't proper attire for a church wedding.
A traditional Christian wedding usually takes place in a church, and the event is supposed to be a black-tie affair. Therefore, you should only wear classic tuxedos to such weddings.
But outdoor weddings are a bit different. Because of their overall laidback and modern vibe, you can get away with wearing something that is more on the casual side of the clothing spectrum, such as a polo shirt.
Btw, here are my three favorite polo shirts for a wedding.
Polo shirts are even considered the norm in beach weddings. Although a beach wedding is rare, they are slowly gaining prominence. You can, without a doubt, wear a well-fitted polo shirt to such a celebration.
Make sure that the polo shirt actually looks crisp; the collars on it should not curl.
From personal experience, if you are having doubts about the dress code, it is much better to just directly reach out to the bride and groom to determine if some garment would be appropriate or not.
Because the last thing you want is being the only guy wearing a yellow polo shirt among a sea of black tuxedos.
Can you wear a polo with a blazer to a wedding?
Yes, you can wear a blazer over a polo, especially if you are going to an outdoor summer wedding. A polo's collar looks very great next to the lapel of the suit.
The important thing here is to pay attention to the color and the fit of the garments. Just don't go for anything that is too bright, because the groom and the bride should be the center of attention at their wedding.
Make sure that the collar of your polo stays upright because a flimsy collar looks extremely flimsy.
Is a T-shirt Appropriate for a Wedding?
A t-shirt can look great underneath a blazer at a summer wedding, and it is considered to be appropriate for such an event. Just go for a t-shirt that is thick and has a slim-fit cut.
In fact, you can use a couple of style tricks to enhance the appeal of your outfit. The first thing would be pushing up the sleeves of your suit jacket or blazer for a more laidback or relaxed vibe. The blazer should not be very rigid in its structure.
For more style points, tuck in your t-shirt. This will elevate your entire outfit and make you look classy.
As for the bottoms, you can go for either suit pants or chinos trousers, depending upon the vibe of the entire wedding. If it's a themed party, then you can go on the casual side of things and wear chinos and sneakers. On the other hand, if the wedding is a bit more traditional, you can go for some wool trousers and brogues.
A beach wedding also presents you with ample opportunity to accessorize. So stock up on rings and chains for a fashion-forward look.
What Color Shirt should I Wear to a Wedding?
Darker colors such as black, grey, and navy look great on polo shirts at weddings. Avoid lighter colors because they can be considered a bit informal for such an event.
In my opinion, you should only go for darker neutral colors such as black, navy, and charcoal grey. They are versatile which means you can easily create outfits with them, and they aren't very eye-catching, which are both qualities that you desire in a wedding outfit.
They will help you in seamlessly blending in, and the opposite of that is what is going to happen if you wear something like a pink or a yellow shirt.
Besides, I can't think of a single wedding I have been to where it would have been acceptable to wear a bright red striped polo shirt.
Therefore, as a rule of thumb, wear darker colors to weddings.
It's time to dye your lighter polo to a darker color.
Final Remarks
In this article, I went over the pros and cons of wearing a polo shirt to a wedding. There are arguments to be made for both sides, and it comes down to the kind of wedding that is being thrown by the bride and groom.
Here's a quick conclusion.
Polo shirts are appropriate for weddings, provided that the wedding takes place outdoors in the summer. For example, at a beach wedding, it is totally normal to wear a polo shirt or t-shirt.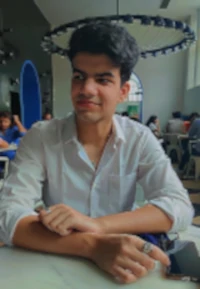 My name is Alex Higson and I am the founder of Magic Of Clothes. I have worked in the fashion industry for many years, and clothes and style are a huge part of my life.