Magic Of Clothes is an independent reader-supported blog. We may earn commissions from every qualifying purchase made through our links, at no additional cost to you.
Yes, polo shirts are unisex, and they can be worn by everyone. But there are some differences between the polo shirts made for men and those made for women, and it is important to be aware of them.
Polo shirts are great (especially black ones). I know I have already raved about them a lot, but guess what, there are still a lot of unanswered questions about them.
One of the biggest things that stops both men and women from wearing a polo shirt is that they correlate it with the other gender, and this makes them uncomfortable in wearing this amazing garment.
So how much truth is there to these beliefs?
That's the question that I will be examining in this article, and I will also be covering the differences between polo shirts made for men and polo shirts made for women.
Is Polo Shirt Sizing Unisex?
Polo shirts are unisex, which means that they can be worn by everyone. However, their sizing is not unisex, and you would have to size up or down depending on your gender in order to get the perfect fit.
This does not matter much if you are a woman who's buying from the women's section (or a man buying from the men's section), because the sizing is going to be expected and uniform.
But if you are buying a polo shirt that is originally meant for the other gender, you would need to size up or size down.
This is because an S in men's clothing is never equal to an S in women's clothing.
Depending on the material of the polo shirt, it may also be susceptible to shrinkage. So that is something you need to keep in mind.
Also, I would recommend you to pay close attention to the product size chart, because sometimes polos from big brands can run small or large.
Difference between Male and Female Polo Shirts
| Men's Polo Shirts | Women's Polo Shirts |
| --- | --- |
| Thicker fabrics are used. | The fabric used is quite thin. |
| Not Flared. | Flared to accommodate wider hips. |
| Generally larger size. | Generally smaller size. |
| Chest pockets are present. | No chest pockets. |
| Large collars. | Narrow and feminine collars. |
| Longer in length. | Shorter in length. |
While the overall design of male and female polo shirts is the same, there are a few key differences due to the unique physical traits of both these genders.
For example, the bottom of women's polo shirts is usually flared out and shorter in length. This is done so that the shirt can accommodate and accentuate the physique of the wearer.
Besides, there are also a few obvious differences. The sizing of men's polos runs much larger than the equivalent sizing of women's polos. Therefore, if you wear an S in the men's category, you cannot assume that an S from the women's category is going to fit you.
How to know if a Polo is for Men?
The quickest way to know if a polo shirt is for men is to take a look at the bottom portion of the shirt. If it flares outwards, then the polo is for women, otherwise, it is meant to be worn by men.
Another quick way is to see whether there is the presence of a chest pocket on the polo or not. The presence of a pocket indicates that the polo shirt is meant for men.
Can a Man Wear a Woman's Polo?
A man can wear a polo shirt originally made for women, provided that the shirt fits him well.
There is literally no other reason that should stop you from doing so. Especially if you tuck in your polo shirts, I don't think that anybody would be able to tell if you are wearing a women's polo shirt.
A tip that I would give you would be sizing up.
In my experience, if you wear an M in men's polos, you are going to be needing to go for at least an XL in women's clothing.
Can a Woman Wear a Man's Polo?
A woman can also wear a man's polo shirt, if she is satisfied with the fit of the garment.
Again, there is no shame in going for clothing that is not made for your gender. If the piece satisfies you, just go for it.
Another benefit of shopping from the men's section is that they usually have a much wider variety of polo shirts, so there is even more chance of encountering something that you love.
Read: My Three Polo Shirts (that are available on Amazon!)
Final Remarks
In this article, I answered the question of the unisex nature of polo shirts. While the polo shirts made for men and women are largely the same, there are a few key differences that one needs to be aware of.
Here's a quick recap.
Polo shirts are unisex in the sense that both men and women can wear them, but their sizing is not unisex. Therefore, you are going to need to pay close attention to the size chart before making a purchase.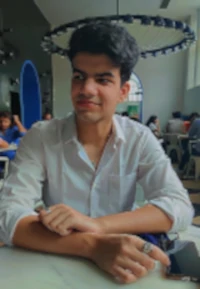 My name is Alex Higson and I am the founder of Magic Of Clothes. I have worked in the fashion industry for many years, and clothes and style are a huge part of my life.