Magic Of Clothes is an independent reader-supported blog. We may earn commissions from every qualifying purchase made through our links, at no additional cost to you.
Ralph Lauren is a brand that we've all heard of regardless of whether we've used its products. They're known for their apparel and accessories and have become synonymous with high-quality products.
Named after its founder Ralph Lauren, the company has been in business for over 50 years and has become an American cultural icon. It has created a unique identity in the market because of its quality and craftsmanship.
A famous quote from the founder of Ralph Lauren himself confirms this.
I am not a fashion person. I am anti-fashion. I am interested in longevity, timelessness, and style.

Ralph Lauren, for 10magazine.com
This is evident when you shop at Ralph Lauren. They focus on classic styles, timeless polos, and an exquisite way of doing things that sets them apart. This is not a brand that will change who they are to keep up with fashion trends!
In this article, I will discuss whether Ralph Lauren is a good brand worth your money.
Does Ralph Lauren make good quality products?
Ralph Lauren products are made from high-quality materials, and they can last a long time, especially their premium line of products.
The brand strives to combine classic Americana with great styles to produce timeless clothing that gives off a vintage vibe. They use quality materials in their production process to ensure their clothes feel as good as they look.
Ralph Lauren has separate lines of clothing based on pricing, such as the entry-level brand Chaps to mid-range and sub-premium Lauren Ralph Lauren and top-of-the-line Double RL and Polo Ralph Lauren. The quality of materials varies according to the price point, but overall, you can rest assured that you're getting a good product!
A lot of the products from Ralph Lauren may seem expensive, and to be honest, they are, but you are also paying for the brand name that comes with them. This is not only a true American fashion icon but also one that produces genuinely unique apparel and accessories.
Ralph Lauren's premium products, such as high-end apparel, are made in Italy, while the accessories are made in the US, England, France, and Switzerland. This ensures that these products will always be superior in quality to some of its low-end ones manufactured in China and other Asian countries.
Is Ralph Lauren a luxury brand?
Ralph Lauren previously used to be a luxury brand as a whole, but they've had to diversify their products based on price, and now some of their low-end offerings cannot be classified as "luxurious".
You can say that some lines of Ralph Lauren can be considered a luxury while others cannot. For example, their ultra-premium Ralph Lauren Purple and Ralph Lauren Collection lines offer top-of-the-line menswear and women's wear, respectively, and are undoubtedly luxurious.
On the other hand, however, mid and low-tier lines such as Chaps and Lauren Ralph Lauren are too inferior to be considered luxurious.
Apart from the quality of products, however, the name Ralph Lauren itself evokes a luxurious and premium feeling. This is one of the most well-known brands in fashion and has made a name for itself in creating timeless, classic masterpieces.
The brand has had ups and downs,s and expanding into a more affordable range of products has undoubtedly taken off the shine a little bit. However, they're now reversing this and working towards returning the luxurious reputation of Ralph Lauren.
Why is Ralph Lauren So expensive?
Ralph Lauren is expensive due to several factors. Firstly, it's the sense of exclusivity and prestige that comes from donning a Ralph Lauren product. It makes you feel unique and separate from your peers. That feeling counts for a lot!
The brand is also known for inventing the classic Polo t-shirt they're famous for. The iconic logo, design, and history that come with it carry a lot of value. People want to be associated with this heritage and are willing to pay a little extra for it.
The Purple Label from Ralph Lauren is the most expensive offered by the brand. Clothes from these are handmade for every customer who has to submit their size beforehand. The materials used in this line are top-of-the-line, and they feel exquisite and soft on the skin.
Overall, Ralph Lauren is an expensive brand because of their heritage, production process, and quality of clothes. Also, their premium items are made in Italy, making them that extra pricier!
Is Ralph Lauren a sustainable brand?
Ralph Lauren is decent when it comes to sustainability.
They have promised to reduce emissions from their production process and are on track to meet the target. They also claim to use certain eco-friendly materials.
However, there is no evidence of them participating in any means to protect biodiversity. The brand does implement some water conservation techniques in its process.
Regarding ethics, Ralph Lauren ensures its factories do not partake in child labor. In animal welfare, they still use leather and animal hair in their products, but not fur.
Is Ralph Lauren value for money?
Ralph Lauren is value for money, especially if you're looking for that classic Americana vibe and timeless clothing that will make you feel unique and exclusive.
The brand has suffered from diversifying into cheaper clothing lines to reach a wider audience. These garments are inferior in quality to Ralph Lauren's premium lines but still command a high price because of the brand name and may not be worth their price.
The ultra-premium lines of Ralph Lauren, such as Purple and Polo Ralph Lauren, however, are worth the money you're forking out. They're crafted from the finest materials and, often time, hand-made and offer an elegant experience!
Overall, Ralph Lauren is value for money in their premium segments but not so much for their low-end lines that are made in China.
Final remarks
Ralph Lauren is a name that has been counted among the most luxurious American brands for decades. Their classic Polos and high-quality apparel, in general, have always been well regarded in the fashion world.
Although it has had some ups and downs in the recent decade, Ralph Lauren is consciously making changes towards bringing that prestige back to the brand it once held.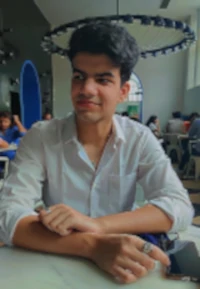 My name is Alex Higson and I am the founder of Magic Of Clothes. I have worked in the fashion industry for many years, and clothes and style are a huge part of my life.