Magic Of Clothes is an independent reader-supported blog. We may earn commissions from every qualifying purchase made through our links, at no additional cost to you.
Linen pants should really be a staple in the summer wardrobe of every man. They are long-lasting, they look great, and they can be styled in a variety of different ways ranging from extremely dressy to extremely casual.
And yet most men seem to avoid them like the plague. This means that if you wear linen pants in the right manner, there are going to be tons of compliments flying right back at you.
There are a few different ways to style linen pants. I have chosen these 4 different categories that cover the broad range of the spectrum – Dressy, Casual, Vintage, and the "Basic" look.
Here's how you can style linen pants to work for each one of these aesthetics.
Dressy Way To Style Linen Pants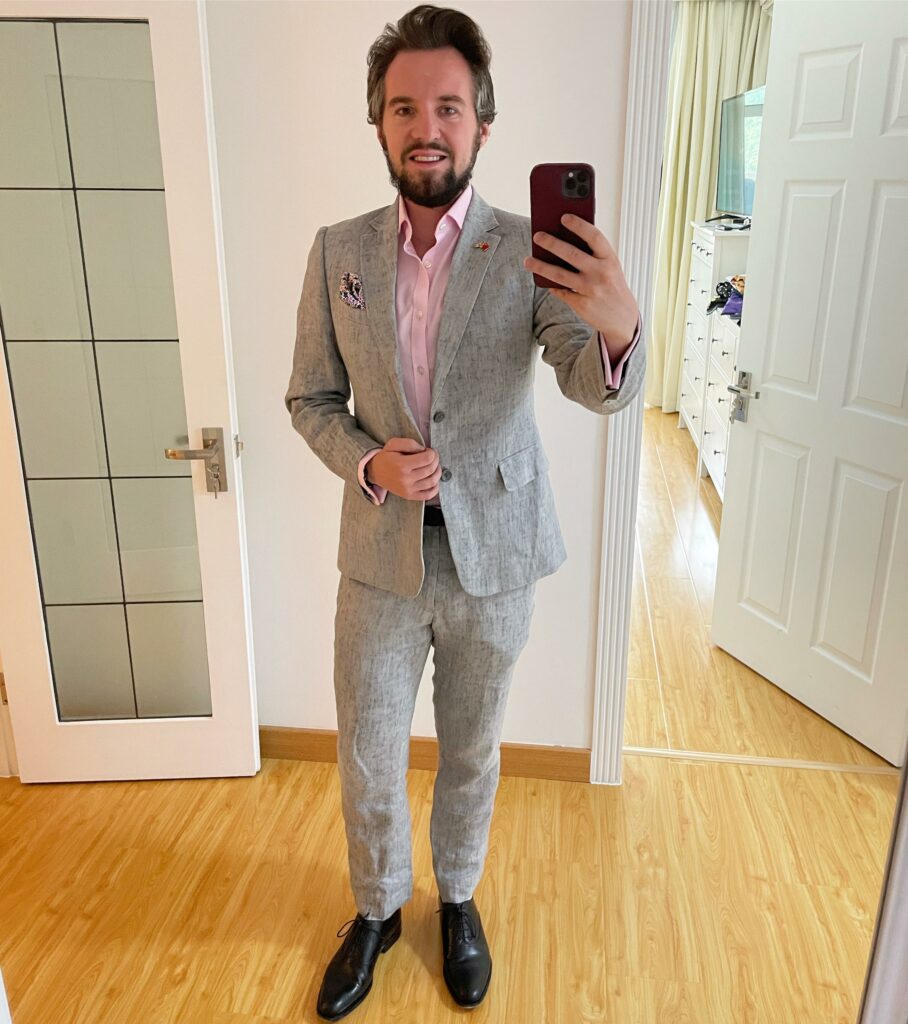 Linen is a great material for suits in the summer season. However, there are a few nuances that you need to keep in mind to make your suit looks 10x better.
Always make sure that the fit is on point. There are many articles online that will tell you about how a suit should fit. An extremely tight suit is always a bad decision, and especially in the case of linen, as the fabric won't stretch at all.
Try to go for a lighter gray or tan suit. Pair it with a light blue or baby pink shirt. And as for shoes; oxfords, double-monks, and loafers all work great with a pair of linen trousers.
Casual Way To Style Linen Pants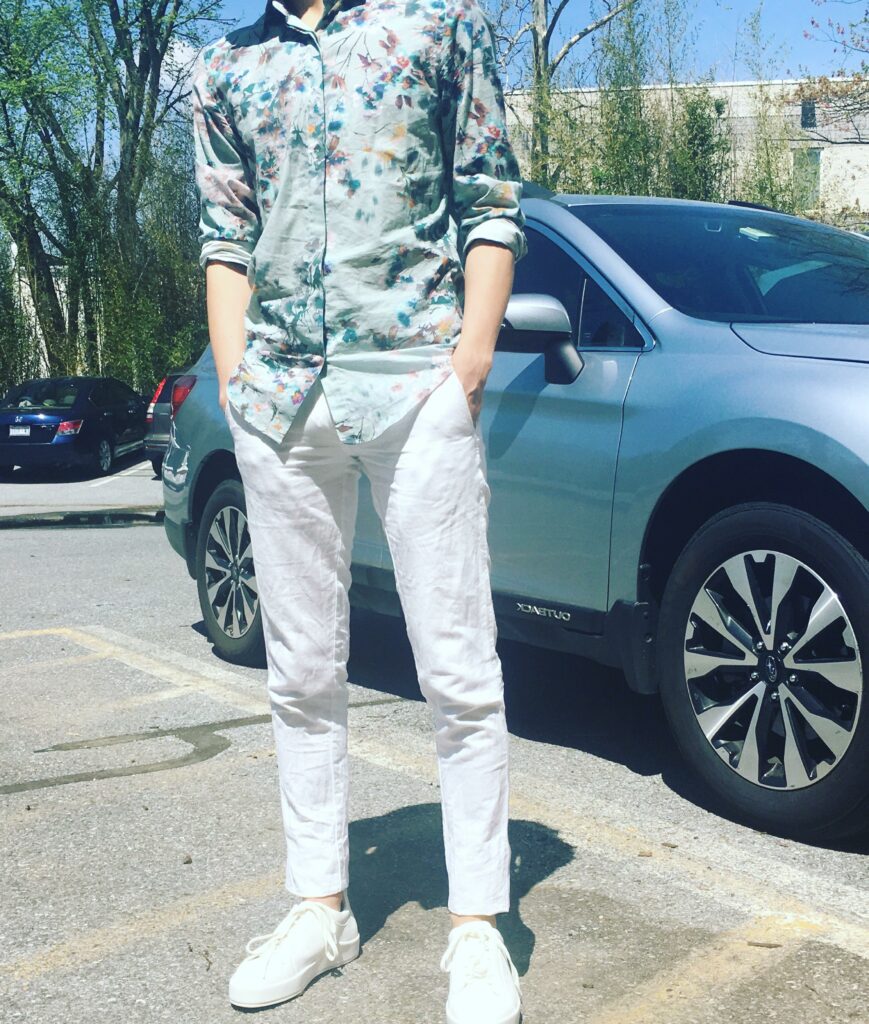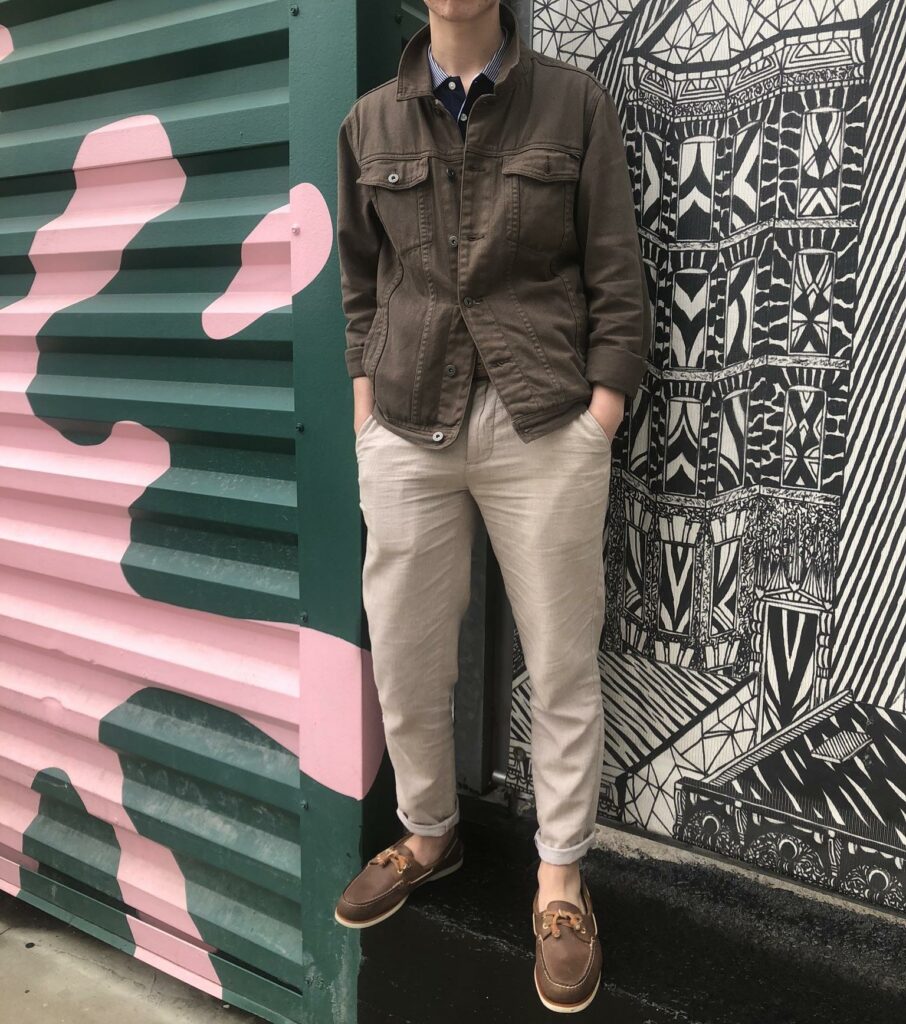 Depending on how casual you want to go, there are many different ways to style linen pants. If you are on the younger side and are going for a casual event like a birthday party of a friend, pairing a floral shirt with your linen pants is a great idea.
Make sure that you go with white pants in this case as there is already going to be a lot of color and saturation in your shirt.
If you are slightly older and are attending an event like a Sunday brunch, you can opt for a monochrome outfit. If you make this choice, going with any of the earth colors (green, brown, rust) will make you stand out.
Just make sure that there is a difference in the shades of the colors, otherwise, the outfit will turn out too "matchy-matchy".
Aesthetic And Vintage Way To Style Linen Pants
If you are more of an artsy guy who prefers softboy outfits, then you can wear your linen pants with an oversized sweater to really give off those vintage vibes.
You can pair this look with sandals if it's extremely hot. However, I prefer to wear dad sneakers with this look to give a more authentic vibe.
There are a couple of things that you need to keep in mind here. Firstly, go with a slightly baggier fir for the linen trousers. And make sure that the sweater is made of a really light material like cotton, otherwise, you would be drowning in sweat before you step outside your door.
Basic Way To Style Linen Pants
If you are looking for an everyday outfit, something you can wear to run errands and not look like a sloppy person, this is the outfit for you.
Just pair a simple t-shirt (black or white) with a charcoal pair of linen pants, and you are good to go. White sneakers go with these kinds of basic looks.
If you want to spice up this outfit, you can use accessories such as rings and bracelets. You tuck in your top. You can wear a funky pair of socks. But even without all these bells and whistles, this is going to be a great everyday outfit.
Best Colors For Linen Pants
Neutral colors and pastel colors are perfect for linen pants. This means that you should go with colors like charcoal, white, beige, and pastel shades of pink, green, and blue when buying a pair of linen pants.
Linen has always been a sunny day's fabric. And the colors that work best for them are lighter shades which represent spring, summer, and youth.
I personally think that you should avoid black linen pants. They rarely work, and most of the times people are unable to even see that you are wearing linen. If you want to wear something that's a bit darker and more mature, go for charcoal.
If you are on the younger side, you can freely experiment with slightly more stand-out colors. I once saw a man wearing a pair of lavender linen pants on the subway in 2017. He rocked the hell out of that look, and more importantly, I still remember him.
How Should A Linen Pant Fit?
Linen trousers should fit exactly like all other trousers. The pants should end near the top of the shoe, and should be fairly slim to straight throughout the body. Make sure there is enough room in the thighs as linen is not a very stretchy fabric.
Many linen trousers come with drawstring closure now, so you won't really need to worry about how the pant fits at the waist. Mid-rise linen pants work better with casual outfits, while high-rise pants look great on dressy occasions.
The other thing is that all these rules go out of the window if you decide to style your pants in an unconventional way. If you are going for a streetwear or laidback-chill vibe, it makes much more sense to wear more flowy pants rather than structured trousers.
Final Remarks
Remember, these are only 5 examples of how you may style linen pants. The great thing about fashion, and the reason I got so into it, is that there is no one correct way to wear a garment.
And if you feel like wearing bright red linen pants along with a saturated neon Hawaiian shirt, you should absolutely go ahead and rock the hell out of that look without caring about what some blog on the internet says about styling linen pants.
That's the magic of clothes.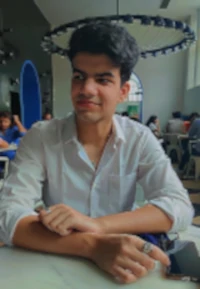 My name is Alex Higson and I am the founder of Magic Of Clothes. I have worked in the fashion industry for many years, and clothes and style are a huge part of my life.