Magic Of Clothes is an independent reader-supported blog. We may earn commissions from every qualifying purchase made through our links, at no additional cost to you.
Topshop clothes run small and require sizing up. Almost all of their clothing categories run smaller than their competitor brands.
Topshop is a British brand that has expanded to become a multinational business in the casual fashion category. While the brand has a vast collection of women's clothing, it also has a separate collection for men called Topman. Both brands were purchased by ASOS in 2021.
Despite being one of the top players in this price range, Topshop is plagued by sizing issues. This article will cover these issues in detail, and will also tell you exactly what size you should buy when shopping from Topshop online.
But if you directly want to take a look at all the Topshop products that are currently on SALE 🔥, you can click on the button below.
How do Topshop Clothes Fit?
Topshop Clothes run small and fit tighter than other similar brands. To get the best fit, you need to go one size up from your original size.
A lot of its customers criticize Topshop for its poor sizing.
One would think they would change their sizing pattern once ASOS had taken over. But no, they did nothing of the sort, and their clothes are still super small for US sizes. Their only saving grace is that the quality of the garments is so good that people continue to buy their products.
I like their clothes, and they are affordable too, but the sizing problem is a big headache I would like to avoid. So what should you do then?
To make sure you select the correct size, take your measurements and compare them by clicking on the size chart button on their official size chart page. Then simply go one size up from that particular size. If you are an S, go for an M; if you are an M, go for L, and so on.
If you are a curvy lady, you might need to size up twice. I know the hassle of exchanges, so I recommend sizing up rather than experimenting with your regular size.
Here's a quick tip 👉 Sometimes the Topshop website shows discounts on products only after going through the clearance section and not if you directly go to the product page. Thus, make sure that you always check for your product in the sale section on the Topshop website.
Which Topshop Items Run Small?
| | |
| --- | --- |
| Topshop Clothing | Sizing |
| Tops and Tees | Runs small |
| Jeans | One size small |
| Dresses | One size small |
| Topman Clothing | Runs small |
Tops and Tees
Tops and tees from Topshop run small.
I recommend you size up significantly if you like your tees a bit oversized. I'm talking about 2-3 sizes, depending on your body shape.
If you want a regular-fitting top, sizing up once is good enough.
Bottoms
Topshop jeans, like most of their clothing, run small. However, the overall fit will depend on your body type and the exact jeans you buy.
We all know how difficult it is to buy jeans for women, but with Topshop, it goes to a new level. Sizing up is particularly necessary because of the hip area, which runs small in all denim from the brand.
Dresses
Topshop dresses tend to run small. You need to go one size up when buying dresses from Topshop.
However, only their shirt dresses and bodycon were problematic in their sizing. A regular Topshop dress may just fit you depending on your style and body type. But in my opinion, it's better to size up rather than play a game of guesses.
Topman Clothing
Topman clothes run smaller than other men's brands. If you are buying Topman clothes, you need to size up.
If you are a tall and heavily built man, you may need to go two sizes up for the best fit. Again, it all comes down to how exactly you want your garment to fit you.
Topshop Size Chart
| Size | UK | EU | US |
| --- | --- | --- | --- |
| XS | 4-6 | 32-34 | 2 |
| S | 8-10 | 36-38 | 4 |
| M | 12-14 | 40-42 | 6 |
| L | 16 | 44 | 8 |
| XL | 18 | 46 | 10 |
Does Topshop Make Plus Size Clothing?
Topshop doesn't have a dedicated plus-size line. However, according to their size charts, some styles go up to Size 18.
Topshop has been called out for not including plus sizes, and thus they have tried to sneak in an extra few sizes in some of their clothes.
Even after including sizes up to 18, customers are unhappy with them. Since their sizes run small, including size 18 will make little difference because it will fit like a size 16.
Final Remarks
This article covered all the major sizing problems with the ASOS brand Topshop.
Here's a quick recap.
Does Topshop run small?
Most Topshop clothes have a smaller fit and require customers to choose a larger size. In comparison to other brands in the market, almost all of Topshop's clothing categories tend to run smaller.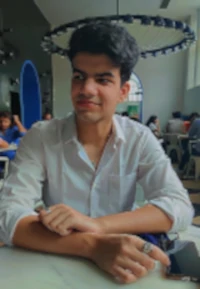 My name is Alex Higson and I am the founder of Magic Of Clothes. I have worked in the fashion industry for many years, and clothes and style are a huge part of my life.