The fall season is here, which can only mean one thing – it's time for the rise of turtlenecks.
Turtleneck sweaters are pretty much a wardrobe essential at this point. They look good on men of all shapes and sizes, and because they cover the neck, they are also a great choice for the colder days of the year.
And you know the number one thing that makes turtlenecks amazing? They are super easy to style and practically go with everything.
Don't believe me?
In this article, I will be going over 7 different ways in which you can wear turtleneck sweaters (for the seven days of the week), with no two days looking or feeling the same.
Let's begin!
1. Turtleneck underneath a Suit (Monday)
Sale
Cream Colored Ribbed Turtleneck
FANTASTICALLY COMFORTABLE-- Quality fabric offers optimal softness and durability....
FEATURES-- Turtle neckline/ Slim fit/ Thick knit sweater/ Solid color/ Long sleeves/...
MATCH-- Turtleneck pairing your suit like a true gent. You can pair up with most of your...
PRACTICAL-- Turtleneck with a slight stretch, warm, soft and comfortable for spring and...
Oh, you thought that only dress shirts can be worn underneath a suit jacket? Turtleneck sweaters can also be worn with a suit, especially on colder days.
A turtleneck is formal enough that it doesn't look outlandish with a suit, yet it has a novelty factor that makes it stand out much more than a regular dress shirt. Just make sure you nail the fit, because oversized turtlenecks do not look good underneath a blazer.
And you don't really need to wear a complete suit either. Depending upon the formality level of the event, you can wear a sport coat or a corduroy blazer over your turtleneck along with some dark pants.
As for the color of the turtleneck, I recommend that you go for a jewel tone. Think of something like chocolate brown, burgundy, royal blue, etc. This will add an extra dose of sophistication to your outfit.
2. Casual Turtleneck Outfit(Tuesday)
Sale
White Turtleneck For Men
❤High Quality Fabric: 95% Cotton, 5% Spandex. Lightweight & breathable, cotton blend...
❤Stylish Design: Mens premium turtleneck long sleeve t-shirts, it is also a thermal...
❤Occasion: Various colors, lightweight and modern basic designed pullover sweater for...
❤Garment Care: Washing max 40°C, normal process, don't tumble dry, don't bleach....
If you are a man, the simplest way to wear a turtleneck sweater… is to just wear it on its own.
A turtleneck sweater is a perfectly viable option for a top layer. A turtleneck that is slightly chunkier would work better here because there is no layer that is going to go on top of it.
Pair your sweater with some light wash denim and a pair of retro sneakers for a cool, casual vibe.
And because this look is so minimal, you can go heavy on the accessorization if you want to spice up the outfit. A good watch and a few rings go a long way in adding that X factor to your outfit.
But personally speaking, I love wearing a neckpiece over a turtleneck. It attracts more attention to the chest and neck region and makes your shoulders look broader.
3. Under a Casual Jacket (Wednesday)
The true power of a turtleneck sweater can be seen when layering season comes around. And the simplest way to add another dimension to your outfit is by wearing a casual jacket over your turtleneck.
Depending on what styles you are into, this can be a denim jacket, a workwear jacket, a shirt jacket, or even a bomber jacket. Using these pieces you make tons of different outfits that all look amazing.
And styling a casual jacket is easy-peasy.
If you are going for a jacket that has some more structure to it, such as a denim jacket or a workwear jacket, go for a pair of chino pants.
If you are going for jackets on the more casual end of the spectrum, such as a bomber jacket or a shirt jacket, opt for a pair of slim-fit jeans in a darker color.
Add a cool pair of white sneakers (my favorite are the Air Force 1s) to complete the look.
4. Turtleneck under a Leather Jacket (Thursday)
Leather jackets have long been regarded as the epitome of bad boy style. Wearing them in the fall is pretty easy – pair them with a white t-shirt and some dark jeans, and your outfit is basically done.
But what if it is colder outside, and you still want to rock that bad boy look?
Replace the t-shirt, with a turtleneck. The sweater is going to keep you warm, and the polo neck is going to provide you with an air of mystique.
Here's how I would wear a leather jacket with a turtleneck sweater – I would go for a darker colored turtleneck to enhance the mystique factor, and as for the leather jacket, I would opt for a motorcycle jacket because of its unique place in pop culture.
For the bottom half, go for a dark pair of jeans and some work boots, and you'll end up looking like a walking-talking-eye-popping James Dean.
If the fit of all the individual pieces is good, then this outfit is probably the best way to use the power of layering with a turtleneck.
5. Turtleneck under a Wool Coat (Friday)
If you live in a place that has harsh winters, then a leather jacket is just not going to cut it in the warmth department. You are going to need a wool coat in order to withstand the lower temperatures.
And that's great because turtleneck sweaters pair really well with overcoats.
For this outfit, try to keep the colors neutral. Because there is a lot going on in the outfit, we don't want to appear like we're trying too hard. If you really want some color, a burgundy sweater is about as far as I would go.
For the overcoat, you have tons of options. I personally prefer wearing a classic overcoat with my turtleneck, but you can opt for peacoats, trench coats, carcoats, and any other type of coat that you like.
Pair this with a darker pair of woolen trousers and some Chelsea boots for a look that screams "This guy knows his style" but also keeps you warm and cozy.
6. Unusual Layering choices (Saturday)
It's Saturday, and you are feeling a little more adventurous than usual. You want to create an outfit that's a bit fashion-forward; something out of the box. A turtleneck gives you the flexibility to pull that off too.
Basically, we're going to be using some underrated layering options to enhance the look of our sweater. They are two ways to go about doing this.
For cooler days, a fun way to style a polo neck sweater is to wear another crewneck sweater over it, so that only the neck of the sweater underneath is peeking out. This will add some spice to an otherwise boring outfit and will keep you warm as well.
For days that are not that cold, we can go for a similar look by just replacing the crewneck sweater with a button-up. Again, the goal here is that only the neck region of the sweater underneath is visible.
To pull off these looks, I recommend that you opt for either a white or black turtleneck depending on whether it is a day and night event. And because it is a fashion-forward look, you have complete freedom to accessorize like crazy.
7. Turtleneck with Dress Pants (Sunday)
Wine Turtleneck For Men
Style no : #KMTTL028 -Turtle Neck Pullover
Fall, Winter, Spring
Turtleneck sweater for men made of soft, warm, durable which can with stand shrinkage and...
This sweater is ideal for spring, fall, winter, suitable for casual and formal look....
This is what I like to call a date night outfit. It is formal enough to not look sloppy, yet casual enough so that you don't look uptight or pretentious.
For this look, pair a darker turtleneck (preferably black), with a charcoal grey pair of woolen pants. Wear a pair of double-monk-strap leather shoes to increase the "dressy" aspect of the outfit. Complete the outfit with minimal accessories such as a nice watch and a minimalistic ring.
I have been on many dates (okay… a few dates), and there is no other outfit that has been able to compete with this one in terms of compliments generated. Like seriously, I'm yet to find a girl that hates this look.
This is also the outfit where I would be willing to switch up a turtleneck with a mock neck sweater. Mock necks are basically turtleneck sweaters with less fabric covering the neck, which can help when you are in the closed confined space of a restaurant.
Some more Turtleneck Outfit Ideas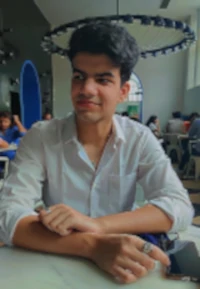 My name is Alex Higson and I am the founder of Magic Of Clothes. I have worked in the fashion industry for many years, and clothes and style are a huge part of my life.