Magic Of Clothes is an independent reader-supported blog. We may earn commissions from every qualifying purchase made through our links, at no additional cost to you.
You can indeed wear a dress to church, but a few things need consideration about the dress itself. These have to do with the dress's type, length, and overall vibe. 
It is said that we should always dress according to the occasion. 6It says a lot about you and leaves a good impression on others.
Depending on the occasion, the attire may be casual or formal or flashy or quiet, etc. For example, your party wear is not necessarily suitable for a bowling outing, or your formals may be too much for a ballgame.
Church, a place of worship, commands respect, and attendees should dress accordingly. Subtle and conservative is usually the way to go, and showing too much skin or dressing flashy should be avoided.
A dress is usually a safe bet to wear at a church. They're classy, elegant, and stylish at the same time. However, it would be best to steer clear of backless and above-knee dresses or anything that might show too much skin.
What does the Bible say about how a woman should dress?
At a church, presentability is expected from every attendee. That said, modesty and subtlety can't stop you from being fashionable.
The Bible has several verses that revolve around how a woman should dress. While there's no direct mention of dresses, the overall gist is modesty and decency.
It says a woman should dress decently and not partake in the practice of wearing expensive jewelry and accessories.
The part about "decency" concerns how much skin you should show, especially at a church. This rules out spaghetti tops, low-cut, backless, and short dresses – anything that may be deemed too revealing. 
Do's of church attire
Dress modestly and discreetly at a church as it is a place of worship. You are not there for a social gathering. Stick to outfits that don't reveal too much skin, such as long dresses, long skirts, shirts, and tops with 3/4 or full sleeves, etc. 
Dress comfortably. Wear something that is appropriately fitted, as something too loose or tight may need constant readjusting and be an annoyance.
Keep a cardigan or a jacket handy just in case you feel a bit cold, especially if you come from somewhere it gets chilly. 
You can try to wear more feminine patterns such as floral since they're appropriate for a church setting. 
Don'ts of church attire
As a rule of thumb, do not wear anything that rises above your knee, shows too much cleavage, or exposes your midriff, as this goes against the modest setting of a church. This rules out mini dresses, off-shoulder dresses, and sleeveless dresses. 
Steer clear of skin-tight and body-hugging clothes as they're generally considered inappropriate. Avoid wearing transparent items, too. 
While subtle and minimal jewelry is okay, you should avoid wearing too much of it, and certainly not something that can be considered too flashy. 
It is advised not to use animal prints as they tend to draw too much attention toward you – which is not ideal in a church. 
What clothes Can a woman wear to church?
Let's look at some outfits you can wear to the church, which are both fashionable and subtle.
1. Cardigan with a knee-length dress
A beautiful yet modest outfit a woman can wear to church is pairing a knee or ankle-length summer dress with a cardigan. The skirt adds to your class and the cardigan is practical as well as helps in hiding any extra skin you want to hide.
2. Tucked-in blouse with pants
Pairing a blouse and pants is always a great combo, which also applies to a church setting. This is a versatile outfit, and as long as the colors are not too flashy and the blouse is tucked in, this is a comfortable and elegant combination.
3. Long midi-dress
Coming back to dresses, a midi dress is such a timeless yet comfortable piece of clothing. Wear one at a church; make sure the sleeves are long, the colors are muted, and you're good to go!
4. Jeans and sweater 
A pair of jeans is a versatile garment that extends to a church setting. A classy, mid or high-rise denim below a long-sleeved shirt or sweater makes for a modest and subtle outfit.
What footwear should a woman wear to church?
Footwear is a crucial part of any outfit. The principles of subtlety, elegance, and modesty apply here as well. Let's look at some appropriate yet stylish footwear you can wear to church. 
1. Ankle boots
A pair of simple and classy ankle boots are going to be comfortable footwear for church, especially if you are wearing pants or denim.
Do make sure the colors aren't too flashy, though!
2. Low heels 
Low heels are often associated with classy settings such as meetings and black-tie events. Going to church is a similarly subtle experience. A pair of low heels with a covered toe is an appropriate and modest way to enhance your style even while going to church. It's advisable to stay within the 3-inch mark for the heels.
3. Sandals and flats
Sandals and flats are comfortable, easy to wear, and subtle, making them ideal footwear for church. They're also quite versatile so you can pair them with several different outfits. 
Final remarks
A dress is quite an ideal garment to wear to a church; in fact, many ladies see it as their outfit of choice. 
In this article, we went over general rules that a woman may have to follow in a church regarding what she should and should not wear.
Let's recap.
Is it okay to wear a dress to church? 
It's completely okay to wear a dress to a church if you keep it subtle and modest and pair it with appropriate footwear and jewelry.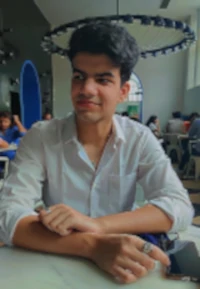 My name is Alex Higson and I am the founder of Magic Of Clothes. I have worked in the fashion industry for many years, and clothes and style are a huge part of my life.