While Windsor dresses and jeans tend to run small, their tops and shirts fit true to size.
If you are looking for designer-level clothes that don't break the bank, Windsor is a great option. They primarily cater to women, and their clothing is perfect for both work and casual wear.
In general, however, it seems that most of Windsor's clothing tends to run a bit on the small side. So if you're between sizes or if you're looking for a more relaxed fit, you might want to size up.
In this article, I will tell you exactly how you can find the perfect fit at Windsor. But if you directly want to shop at their ongoing limited-time sale, you can click on the button below.
How Does Windsor Clothing Fit?
Windsor clothing is designed to fit a variety of body types. The brand offers both petite and plus-size options, as well as a wide range of sizes in between. This makes Windsor a great choice for women of all shapes and sizes.
The brand's clothing is also designed to flatter a variety of different body types. For example, the brand's dresses are often cut in a way that accentuates the waist and hips, while still being loose and comfortable enough to wear all day long.
This makes them perfect for women who want to show off their curves without feeling uncomfortable or self-conscious.
So, what size should you buy when shopping from their website?
Here's what I recommend. Go to a page on Windsor's website that has a size chart button, such as this one. Now, at the right, you will see a small link that says Size Guide.
Now, compare your measurements with the size chart, and simply go one size bigger than what their size chart recommends, especially if you are in-between sizes.
The only exception to this rule of thumb are tops, because they run true to size on the Windsor website.
In general, Windsor clothing is very easy to wear and figure-flattering. Whether you're looking for something to wear to work or a night out on the town, Windsor has a style that will suit you.
And because the brand offers such a wide range of sizes, it's easy to find stuff that will fit you perfectly.
You may need to size up or down in some items, but most clothes are cut in such a way that once you find the right size for your body type, they'll end up making you look amazing.
One more thing 👉 Sometimes the Windsor website shows discounts on products only after going through the clearance section and not if you directly go to the product page. Thus, make sure that you always check for your product in the sale section on the Windsor website.
What Size Should You Get At Windsor?
As a general rule of thumb, you should size up when buying dresses or jeans from Windsor. For tops and shirts, you can go true to size.
But there's also the question of body types.
If you are on the taller side, I recommend opting for items from their Tall collection. These pieces are designed to provide a longer and leaner look, which is perfect for taller women.
If you are on the shorter side, the regular-sized clothing should fit you well. However, you may want to try items in the Petites collection, as these are specifically tailored for women of shorter stature.
For those with a fuller figure, I recommend shopping in the Plus Size collection. These pieces are designed to flatter your curves and provide a comfortable and stylish fit.
Which Windsor Items Run Small?
| Windsor Clothing | Sizing |
| --- | --- |
| Tops | True to size. |
| Dresses | Run small. |
| Shoes | Boots run small, loafers are true to size. |
| Jeans and Pants | Run small. |
Tops
For most body types, Windsor shirts are going to fit true to size. Though, if you are unsure about the sizing, it is always best to err on the side of caution and order a size up.
But in my personal experience (that is, the personal experience of my girlfriend), you don't need to do that. Just order what your actual size is, and you would be fine.
Dresses
Windsor dresses are available in a wide range of sizes, so finding the perfect one for your body type shouldn't be a problem.
But no matter what collection you choose from (Tall, Petite, Regular, or Plus-size), you will need to size up for their dresses.
Shoes
Some Windsor shoes, like loafers and slip-ons run true to size. However, oxfords and boots can run a little bit small. If you're unsure about what size to order, I recommend going up a size. 
The logic behind this is that you can use insoles to make your shoes slightly tighter, but you cannot do anything to make them bigger.
Jeans and Pants
Windsor jeans are going to run small, especially in the thigh region. So if you have thick thighs, you might need to go up a size.
The best way to make this decision would be to compare your measurements against the size chart provided for that individual item.
Windsor Size Chart For Women
All measurements are in inches.
| Size | BUST | WAIST | HIPS |
| --- | --- | --- | --- |
| XS | 30-32 | 24-26 | 34-36 |
| S | 32-34 | 26-28 | 36-38 |
| M | 34-36 | 28-30 | 38-40 |
| L | 36-38 | 30-32 | 40-42 |
| XL | 38-40 | 32-34 | 42-44 |
Does Windsor Make Plus-Size Clothing?
Yes, Windsor does make plus-size clothing. In fact, they offer a wide variety of styles and sizes to suit every figure.
Something to keep in mind when buying Windsor plus size clothing is the type of fabric the clothing is made from. Certain materials, such as denim, tend to shrink when washed.
This means that the buyer may need to buy a size up in order to accommodate for this. On the other hand, materials such as cotton often stretch out over time. This means that the buyer may be able to get away with buying a size down.
Final Remarks
As we saw in the article, in most cases, you will need to size up while shopping at Windsor.
We hope this article has helped clear up any confusion about Windsor's sizing. Be sure to keep an eye on the brand's sizing chart when shopping so that you can be sure to order the right size.
Happy shopping!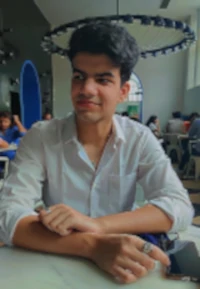 My name is Alex Higson and I am the founder of Magic Of Clothes. I have worked in the fashion industry for many years, and clothes and style are a huge part of my life.