Magic Of Clothes is an independent reader-supported blog. We may earn commissions from every qualifying purchase made through our links, at no additional cost to you.
No, yeezyoffcial.net is not an official website selling Yeezys. 
Yeezy is one of the most sought-after collaborations between the German sportswear company Adidas and American rapper and designer, Kanye West. This collection is famous for its high-end limited edition Yeezy sneakers lineup.
This domain was bought first after the announcement for Yeezy and ever since then, it has been up and running, scamming people of their money.
But some people also claim to have a good experience shopping here as they can buy sneakers that cost 300 USD for less than 170 USD.
In light of these contradictory reports, we set out to determine, for once and for all, whether yeezyofficial.net is a legit website or not.
Is yeezyofficial.net safe?
No, most of the time, chances are you are either getting a fake pair of Yeezy or are getting scammed, and yeezyofficial.net will deliver nothing to you for the money you paid.
Some buyers do claim to have gotten authentic pairs of shoes from this website. However, the company has scammed a large number of people. 
There is no transparency regarding the website's owner or team members, making it look even more sketchy.
The biggest red flag has to be the crazy discounted prices all year round. Yeezys do not sell for less than 300 USD, but you can find a pair of Yeezy slides for 100 USD or even less on the website, which seems too good to be true and is a scam.
Since it is also challenging to tell if your pair of Yeezy is authentic or not, there is no credibility in these numbers either. Therefore, we strongly advise you not to buy anything from this website.
What is the official website for Yeezy?
If you want to buy a pair from the official website for Yeezys, just get a pair from adidas.com.
However, with an ever-increasing demand for the pair of shoes, Yeezy has now opened the way for offline stores globally also to have access to select shoes from Yeezy and sell them in their outlets.
Yeezy Supply was established to give everyone a fair chance to buy these shoes.
It is easy to get swayed by the excellent prices on different websites, but we would still advise you against it. If you do not wish to pay the total cost for buying Yeezy shoes, wait for the Yeezy Day Sale and spend your money wisely on the pair of authentic shoes rather than buying fake ones at 50% off.
Returns, refunds, and customer care services
Yeezyofficial.net claims to have a 30-day return and exchange policy. Still, there has never been reported an actual return of the parcel to the website.
On top of this, if dissatisfied, the website does not allow a refund in cash or store credit.
For returning a parcel, pack the items properly before shipping them off and keep a copy of the shipping receipt. You can also email them a copy of the shipping receipt since they claim to process the return only after receiving the parcel.
Customer care services at yeezyofficial.net are slow. You can never reach out to them via phone and have to rely on slow email replies, which sometimes take more than a week.
Experience of customers at yeezyofficial.net
There are various reviews for yeezyofficial.net online. Unfortunately, every single one of them is calling the website a scam.
One of the customers claims he has never received anything in return for spending over 200 USD. The charge could also not be disputed as the money had "vanished".
There is zero transparency on this website.
Apart from this, most of its content and theme looks copied.
A website's content plays a crucial role in ranking the website on the search engine. Still, since yeezyofficial.net is not an authentic website, its copied content and theme rank it lower than other websites in Google. 
Final Remarks
Yeezyofficial.net is not the official website for selling Yeezy. Adidas or Yeezy Supply are the most authentic websites to get your hands on these shoes.
Despite some customers' claims to get their pair of authentic Yeezy, multiple review websites show that more than 62.8% of the customers were scammed of their money.
Below is a summary of what we have discussed so far:
Is yeezyofficial.net legit? yeezyofficial.net is not a legit website to buy your shoes. We advise you to spend your money wisely on the authentic pair via the Adidas website and buy them during the Yeezy Day Sale instead!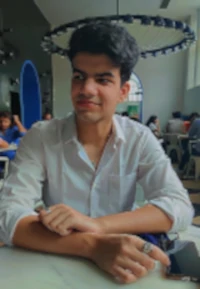 My name is Alex Higson and I am the founder of Magic Of Clothes. I have worked in the fashion industry for many years, and clothes and style are a huge part of my life.