Magic Of Clothes is an independent reader-supported blog. We may earn commissions from every qualifying purchase made through our links, at no additional cost to you.
Zaful clothing often tends to run small, and you will need to size up to get the right fit.
Zaful was started in 2014, just around when people were getting buying clothes online, and has grown exponentially since then, especially in America. This Hong Kong-based brand has a massive collection of clothing, much bigger than competitors like H&M or Zara.
The brand focuses on offering stylish and trendy clothes at an affordable price point. Zaful is comparable to Shein in terms of prices and quality.
Zaful, unfortunately, tends to come with its own set of sizing issues, and in this article, I'm going to walk you through some of those and help you find a way around them.
How does Zaful clothing fit?
In general, products from Zaful tend to be on the smaller side. It's true in the case of their swimsuits, bottoms and sweatshirts.
This isn't really ideal for customers, as they have to deal with the hassle of exchanging the product. So the best thing for you would be to size up when ordering from Zaful.
This way, you can be sure that the item will fit comfortably and won't be too tight.
So here's exactly what you need to do.
👉 Here's a link to the official Zaful size chart. Check it out. Take your measurements and compare them with the chart. But here's the important part – you need to go one size up from what the size chart recommends.
This means that if you are an M according to Zaful, then you need to order the L size. If you keep this rule of thumb in mind, you will always get the perfect size from Zaful.
Let's go over how their products fit category-wise.
One more thing – If you use this link when shopping for the first time from Zaful, you get a 15% OFF coupon 🤑, which is applicable sitewide regardless of order value.
Which Zaful items run small?
| Zaful Clothing | Sizing |
| --- | --- |
| Jeans | Run small |
| Swimsuits | Run small |
| Dresses | Run small |
| Tops | True to size |
| Shoes | True to size |
Jeans
Zaful bottoms, be it jeans or trousers, often end up smaller than expected. This is a bummer because they have a fantastic collection of denim, but if you size up, you are going to find a comfortable fit.
Swimsuits
Swimsuits from Zaful almost always run small and end up too tight for their size. This is a glaring error for a female-oriented brand that they can do without.
The bikinis are especially inconsistent in their sizing.
Dresses
A wardrobe without elegant dresses will be incomplete, and Zaful has a great collection of different types of dresses.
But the problem is that most dresses run small, and you need to size up, especially if you want them to fit in the bust.
Tops
This is a department where Zaful excels in variety and sizing. Shirts, t-shirts, tops – all of them run true to size, and you won't have any complaints.
The men's collection is quite small, but their t-shirts also fit quite well.
Shoes
Zaful footwear department brings a ton of variety to the table in the form of shoes and sneakers! They're great to look at and fit perfectly, i.e., always running true to size.
You are not going to get Nike-level comfort, but at this price point, I am yet to find better shoes.
Zaful Size Chart For Women
All measurements are in inches.
| | | | | | |
| --- | --- | --- | --- | --- | --- |
| US | UK | EU | Bust | Waist | Hips |
| 2 | 6 | 34 | 31.5-33.1 | 24.4-26.0 | 33.9-35.4 |
| 4 | 8 | 36 | 33.1-34.6 | 26.0-27.6 | 35.4-37.0 |
| 6 | 10 | 38 | 34.6-36.2 | 27.6-29.1 | 37.0-38.6 |
| 8 | 12 | 40 | 36.2-37.8 | 29.1-30.7 | 38.6-40.2 |
| 10 | 14 | 42 | 37.8-39.4 | 30.7-32.3 | 40.2-41.7 |
| 12 | 16 | 44 | 39.4-40.9 | 32.3-33.9 | 41.7-43.3 |
| 14 | 18 | 46 | 40.9-42.5 | 33.9-35.4 | 43.3-44.9 |
| 16 | 20 | 48 | 42.5-44.1 | 35.4-37.0 | 44.9-46.5 |
| 18 | 22 | 50 | 44.1-45.7 | 37.0-38.6 | 46.5-48.0 |
Factors Affecting Zaful Sizing
As someone who has purchased from Zaful before, I have noticed that their sizing can be a bit tricky to navigate. After doing some research and examining my own experiences, I have identified a few factors that can affect Zaful sizing.
Material
One factor that can affect Zaful sizing is the material of the clothing. Some materials, such as cotton or spandex, have more give and stretch than others. If a piece of clothing is made from a material that doesn't have much give, it may be more likely to run small. It's important to pay attention to the material listed in the product description and keep this in mind when selecting a size.
Design
The design of the clothing can also impact Zaful sizing. Some styles, such as bodycon dresses or crop tops, are meant to fit snugly and may run smaller than other styles. Additionally, some designs may be more forgiving than others.
For example, a flowy dress may be more forgiving in terms of sizing than a fitted jumpsuit.
Country of Manufacture
Another factor that can impact Zaful sizing is the country where the clothing is manufactured. Different countries may have different sizing standards, so it's important to pay attention to the size chart provided by Zaful and compare it to your own measurements.
It's also worth noting that clothing from Zaful that is manufactured in China tends to run smaller than clothing from other countries.
Final remarks
Zaful has grown immensely in popularity over the last few years courtesy of its trendy and stylish affordable clothing.
Here's a quick recap.
Do Zaful clothes run small?
Zaful clothes tend to run smaller than other brands. This is especially true for their jeans, dresses, and swimsuits. Their tops and shoes, on the other hand, always run true to size.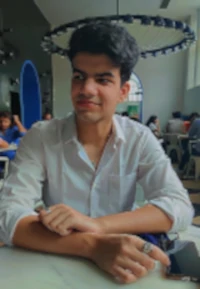 My name is Alex Higson and I am the founder of Magic Of Clothes. I have worked in the fashion industry for many years, and clothes and style are a huge part of my life.