Magic Of Clothes is an independent reader-supported blog. We may earn commissions from every qualifying purchase made through our links, at no additional cost to you.
Zara jeans tend to run smaller than its fast-fashion contemporaries like H&M and Forever 21. In order to get the perfect fit, you need to size up.
Most fast-fashion outlets struggle with sizing, and Zara is no exception. The brand's sizing is frequently all over the place, and finding the right fit for your body type can become difficult.
In this article, I will be helping you in deciding what jeans size you need to buy at Zara.
How do Zara Jeans Fit?
Most jeans at Zara run small, and sizing up is necessary for getting denim that fits.
To be honest with you, the sizing system at Zara varies a lot from piece to piece. Some denim might fit you perfectly, but others would be a pain to get into, despite being the same size.
Therefore, it becomes very important to pay close attention to the size chart of each individual product. If you know the measurements of your body, this will help you in selecting the perfect size and avoiding the hassle of returns.
But in most cases, I will still advise you to go one size above what the size chart says unless you are looking for more of a skinny fit.
Special areas you should pay attention to are the waist, hip, and inseam measurements. These are what will make or break the look and fit of your Zara jeans.
Personally speaking, I have also noticed that their relaxed denim is more likely to be true to size. On the other hand, skinny and slim-fit jeans are usually the worst offenders when it comes to sizing problems at Zara.
Another important thing to take a look at is the material that is being used to make the jeans. If there is a small percentage of lycra or spandex in the mix, the jeans are going to be a lot more stretchy so there may not be any need for sizing up.
Keep all this information in mind before making your next purchase at Zara.
Which Zara Jeans Runs Small?
| Zara Jeans | Sizing |
| --- | --- |
| High-Waist Denim | Run small. Size up. |
| Skinny Jeans | Run very small. Sizing up is necessary. |
| Straight Denim | True to size. |
| Flared Jeans | Half-a-size small. |
High-Waist Denim
The high waist jeans at Zara are the worst offender in terms of fit. They run small, and sometimes can be very restricting in the inseam area.
Especially if you are a bit curvy, and thus your hip measurements are a bit high, it's almost impossible to fit in high waist jeans of your size.
Therefore, please size up when buying a high waist pair of jeans from Zara.
Skinny Jeans
The skinny jeans at Zara are just way too skinny, to the point that they are cumbersome (and in many cases painful) to even put on. They run very small and tight.
If you have thick thighs, I recommend that you avoid Zara jeans in general. There are much better options at Zara alone. In fact, a pair of mom jeans might end up looking great on you.
But if you do want to try out the skinny trend, then sizing up is a must. If your body proportions are sort of like an hourglass, you may need to size up by two sizes.
Straight Fit
The straight-fit jeans at Zara fit true to size for women, but if you are a man, then you are going to need to size up.
If you love working out, chances are that you have strong legs. Sadly, this also means that the straight-fit denim at Zara is going to fit you more like a pair of skinny jeans.
If that's an aesthetic that you do not like, I recommend that you size up and go to a tailor later for a much better fit. I know it's a hassle, but that's the burden that strong-legged men need to bear.
Flared Jeans
The sizing of the flared denim jeans at Zara is all over the place. They tend to run about half a size small, so if you are in-between sizes, I recommend that you size up.
It becomes especially important to look at the size chart before you make a purchase, as there can be a lot of differences between two products of the same brand.
You can also take a look at what size the model is wearing and how the jeans fit on them.
Zara Jeans Size Chart For Men
| UK | EU | Waist | Hip |
| --- | --- | --- | --- |
| 29 | 36 | 281/3 – 28.7 inch | 354/5 – 361/5 inch |
| 30 | 38 | 29.9 – 301/3 inch | 372/5 – 374/5 inch |
| 31 | 40 | 311/2 – 31.9 inch | 39 – 392/5 inch |
| 32 | 42 | 33.1 – 331/2 inch | 403/5 – 40.9 inch |
| 34 | 44 | 343/5 – 35 inch | 42.1 – 421/2 inch |
| 36 | 46 | 361/5 – 363/5 inch | 43.7 – 44.1 inch |
| 38 | 48 | 374/5 – 381/5 inch | 451/3 – 45.7 inch |
Zara Jeans Size Chart For Women
| Zara Jeans Size | US | Europe | Waist | Hip |
| --- | --- | --- | --- | --- |
| 26 | 2 | 34 | 251/5 inch | 352/5 inch |
| 27 | 4 | 36 | 26 inch | 37 inch |
| 28 | 6 | 38 | 273/5 inch | 383/5 inch |
| 29 | 8 | 40 | 29.1 inch | 401/5 inch |
| 30 | 10 | 42 | 30.7 inch | 41.7 inch |
| 31 | 12 | 44 | 321/3 inch | 431/3 inch |
| 32 | 14 | 46 | 33.9 inch | 44.9 inch |
Does Zara Make Plus-Size Clothing?
Zara technically makes plus-size clothing, but given their position as a market leader, they are still way behind when it comes to the sizes that they go up to.
You can only get up to XXL clothing in Zara. That's what they perceive plus size to be. Even smaller brands such as Fashion Nova have a bigger range of sizes that go up to 3XL or even 4XL in certain products.
Their stock in comparison seems laughable.
However, if you are a plus-size woman that falls into the lower end of the spectrum, Zara is a great place to try out all the latest trends at affordable prices.
Final Remarks
In this article, I tried to cover every question regarding the complex sizing system at Zara, especially when it comes to their jeans.
But the fact is that once you understand the Zara way of sizing, you can shop there freely and without any worry. Zara's quality, in fact, tends to be much better than its fast-fashion counterparts.
So, here's a quick recap of this post for you.
Do Zara jeans run small? Yes, in general, Zara jeans tend to run small for most individuals, both in the men's and the women's sections. Thus, if you are buying at Zara, it is recommended that you size up.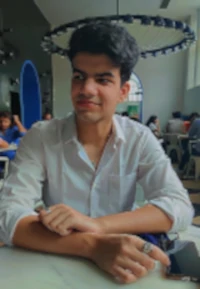 My name is Alex Higson and I am the founder of Magic Of Clothes. I have worked in the fashion industry for many years, and clothes and style are a huge part of my life.