Magic Of Clothes is an independent reader-supported blog. We may earn commissions from every qualifying purchase made through our links, at no additional cost to you.
I was in the market for a new biker jacket, and I wanted to get one from Allsaints. I had bought a suede bomber from this UK-based brand (they are also available in America, so no need to worry) some years back and I was very satisfied with the purchase.
But the amount of choice they had baffled me. They offered biker jackets in 9 different variants under 9 different names, not counting the suede versions. And all of these jackets looked alike on my mobile screen.
So I decided to do something crazy. I purchased them all, with the intention of only keeping the best ones. Here are my reviews of all the Allsaints leather jackets that I was able to find on their online store.
Allsaints Leather Jacket Review
Here are my personal recommendations:
The best leather jacket for most people is going to be the Allsaints Milo Biker jacket. It is durable, inexpensive, and the most stylish out of all their offerings. It comes in various different colors and has a classic aesthetic that is great for one's first leather jacket.
BEST FOR: Everyone who wants a leather jacket
My number #1 recommendation if you are in the market for a new Allsaints leather jacket is the Milo motorcycle jacket. At this price point, there is no other jacket that can beat the Milo in durability, comfort, and value for money.
This was the jacket that fit me the most perfectly. The length, which is the most common issue I face with motorcycle jackets, was not too long and not too short – just perfect. I loved the fit and the look of it so much that I ordered another one in tan.
And that brings me to the other great benefit of the Milo. It is available in a wide range of colors. I still think that the first leather jacket you buy should be black, but if you want some more color in your life, then the Milo would provide that to you as well.
This jacket has been made from Lambskin leather and is extremely soft and supple to the touch. Lambskin leather is known to stretch and mold to your body, so breaking this in is not going to be a problem either.
There are no belts on this jacket, which is something I personally love.
Belts, in my humble opinion, are an archaic addition to the leather jacket that makes the silhouette of the jacket look bad. However, you may disagree with me on this, and therefore I have also got a number of jackets with belts in this list that are also great.
To summarize, I think the best leather jacket that AllSaints offers is definitely the Milo. The fit, the look, and the price point at which the jacket comes are just perfect. So if you want a basic leather jacket that has got the right amount of attitude, look no further than the Milo.
The only downside that I can possibly think of is that there is no chest pocket on the Milo. But I don't think anyone even really uses that pocket. Also, if you are actually going to be riding motorcycles, I recommend that you go for the Bronte (I have talked about it in the next section).
If both these things do not apply to you, then trust me and go with the Milo. You will not be disappointed.
BEST FOR: Durability and longevity; Great for actual bike riders
The Bronto is perhaps the toughest jacket that Allsaints offers. It is made from Buffalo leather, which is the toughest animal hide that you can make leather from. I have no qualms in saying that if you buy this jacket, it is going to last you a lifetime with proper care and maintenance.
The whole vibe that this jacket gives is of a tough-as-nails no-nonsense man. And that also reflects in the choice of hardware used in this jacket.
The zippers are thick and sturdy, and the belt loops are probably as thick as my pinky finger. The lining is 100% polyester, but that is to be expected at this price range.
If you just want the most durable jacket out there, I would recommend that you go with the Bronto. And if you are actually a biker who is looking for protective gear, the Bronto would be great for you.
The Bronto is also great if you are someone who loves pulling off that vintage look.
But because of being so thick, the jacket also might pose a few problems.
This jacket is extremely warm, so if you live in a place that has mild winters only, then the Bronto is going to be a waste on you.
Also, this jacket is quite heavy, which some people prefer and some people absolutely hate.
Another great thing about the Bronto is that it would age amazingly as it has been made from buffalo leather. So the jacket's colors might seem a little bit too saturated to you right now, this is not going to be the case for long.
BEST FOR: Those who want all the features of the Milo, but with a belt attached.
The Wick jacket is what I think the standard motorcycle jacket is supposed to be. It's not too flashy, it's not too demanding; just a good old leather jacket that is going to last you ages.
I am 6'1, and I weigh around 75 kg (165 lbs). I bought a size medium, and it fits me almost perfectly. Added the almost because the jacket is just slightly longer than what I would want it to be.
You may feel like I am nitpicking here because it was only an inch or so off, but still, I thought I would let you know.
This jacket has been made from 100% lamb leather, and you can actually feel the softness. Lamb leather is considered to be the softest leather, so this jacket is great for fashion purposes.
If you are buying a motorcycle jacket because you actually ride a motorcycle, then I would recommend you to avoid this one and go for the Bronto, because I am not very sure of lamb leather's durability compared to some other heavy-duty leathers like buffalo leather.
The jacket felt really comfortable, and the hardware on it was of great quality. I personally don't prefer my motorcycle jackets to have a belt, so that was a bit of a bummer. But if you have no such problem or if you actually prefer a belt, then the Wick Biker Jacket is a great option for you.
BEST FOR: No one.
Sadly, we have to talk about the disappointments too. And the jacket that I least liked among all that I ordered was definitely the Berwick motorcycle jacket.
My biggest problem with this jacket is that it looks a little old right off the bat. Not in terms of design or sensibility, this jacket just feels as if it has been worn for 40 years.
See, I have nothing against vintage jackets or secondhand jackets. But if you are buying a jacket at full price which looks like it has already changed hands a bunch of times, then I just don't see the point of that.
When I was taking a look at the Allsaints website to see if I somehow ordered a secondhand piece, I came to know that the Berwick jacket is made from "washed and tumbled leather". So that explains the look of the jacket.
This also explains why the collar of the jacket was not able to rest flat against the rest of the jacket. By pre-washing it, Allsaints managed to take out the stiffness of a new leather jacket.
And it even says in the freaking product description that the sleeves are a bit wrinkly. This is also a bit roomy and boxy, as it is the regular fit.
Again, if you like the look of this jacket, then don't listen to me and go for it. This jacket is made from cow leather, so it is quite durable also. And being pre-washed has made it much comfortable than the rest of the jackets on this list.
It also has snap buttons together with the regular zipper, which makes for an interesting aesthetic. But I personally prefer my jackets to be a bit shinier in the beginning, rather than already vintage-looking.
BEST FOR: Those who prefer a more dapper or business look
If you are the type of person who likes to wear his leather jackets dressed up, then buying a Conroy jacket from Allsaints is probably going to be the best decision for you.
The Conroy does a few things differently that make it dressier and classier than the other options on this list. First of all, it has patterns around the upper chest region, which is a nice little detail that is not really seen a lot in jackets nowadays.
It has tabs and not a belt, which further makes the jacket look good on dressier occasions. Belted jackets are usually considered more casual than their non-belted counterparts.
It says on the label that it is a regular fit, but the jacket felt extremely slim to me. It's tough to describe, but the Conroy fit me like a good sport coat, snug but not tight in any way.
This has been made from sheep leather, which provides a perfect balance between the smoothness of lambskin and the durability of buffalo leather. The jacket does not feel overly heavy, which can sometimes be a problem with sheep leather.
Another unique and slightly formal aspect of the jacket is that it contains no silver. The buttons have been painted black, and the zipper is a color that is somewhere between grey and gold.
This lack of contrast makes the jacket look much less like a biker jacket and much more like a regular jacket, which increases its versatility.
If you are a person who likes to wear their leather jackets dressed up, then go for the Conroy. It is the best choice, and I know because I tried them all.
BEST FOR: Anyone who does not care what society thinks of them
If you are looking for something completely out of the box, something that is miles away from the word "normal", then go for the Antro.
It is everything that you do not expect a leather jacket to be. For starters, it is only available in indigo. Black and brown are too mainstream for this jacket.
This leather jacket has been acid-washed (the process that makes jeans get those extremely light colors, but done on leather).
The acid wash brings out a unique aesthetic. It feels as if you are saying an FU to society while wearing this, as it breaks all the norms of a normal leather jacket.
It has epaulets on the shoulder too, which again make for a more unique aesthetic. The fit is very boxy and works well with the entire look of this jacket.
Although it isn't stated in the product description, this jacket is also pre-washed in my opinion. But little things like that are not enough to stop a dedicated person from buying the Antro.
The shoulders on size medium were a bit oversized for me, but I think that is intentional.
I would never recommend you to buy the Antro as your first leather jacket, but if you are the type of person who desires the Antro, then no amount of warnings are going to stop you. So go ahead and rock this jacket, and let the entire world look at you in wonder.
BEST FOR: Those who have a modern aesthetic.
The Rigg is perhaps the most modern iteration of the classic motorcycle leather jacket style. This jacket is great for younger people who want to have a tailored fit rather than the slight boxiness which a leather jacket inherently has.
The first thing that I noticed about the Rigg after putting it on were the lapels. The collar or lapel of the jacket usually ends around the lower chest or upper stomach. In a modernist interpretation, the collars on this jacket end at the upper-to-middle region of the chest.
Now either you can love this or hate this. I absolutely love this design feature.
The jacket is made from sheep leather, so it is much lighter than the others on this list. It is very comfortable and has a sleek European fit.
The jacket was a little tight for me personally around the armhole region, but Allsaints jackets are known to stretch quite a bit, so you do not need to worry about that.
The Rigg jacket would work really well for those that usually like to wear their leather jackets in a punk or skater aesthetic. They pair wonderfully with graphic t-shirts.
But if you are above the age of 25-27, I would not really recommend this one. But if you are still a young guy, then you can go and absolutely rock the hell out of the Rigg jacket.
BEST FOR: Those who want a classic leather jacket that is not super slim and fitted
The Tyson jacket is very similar to the Wick jacket, but I actually prefer it more. The jacket is very traditional in its built and provides a classic leather jacket experience to its wearer.
The jacket is quite stiff, especially considering that it is made from lambskin. I am one of the few people who actually prefer sturdiness in a jacket because it is just so fun to break in a sturdy jacket.
The material also feels much thicker than the Wick jacket. There are fewer bells and whistles overall. The Tyson is a jacket that means business and is not here to mess around.
Since this is a regular fit, the jacket feels a bit boxier. And one particular thing that I noticed is that this jacket has much less shine compared to the Wick, if that is an important factor for you.
The description also says that the jacket has been "lightly washed and tumbled", but this does not seem to create as much of an effect as it does on the Berwick. The lapel still lies flatly against the rest of the jacket for this one.
There is no belt in this jacket. The hardware is of good quality, and the jacket looks pretty good even when zipped up. Therefore, if you are looking for a basic midweight leather jacket that is still affordable, look no further than the Tyson.
BEST FOR: Those who love the vintage vibe.
What the Berwick fails to do, the Hank leather jacket manages to do perfectly.
The Hank jacket is also made from cow leather, the only difference is that it has not been pre-washed. This means that the leather is still stiff and will break in and make the jacket mold to your body.
The Hank is also designed to appease the vintage-loving audience. Although the jacket looks black in the photos, in real life, it has a dark grey-dark green appearance. It is not true black.
The jacket style is what would have probably been popular around the second world war; no-frills and only utility. This is the jacket that both my grandfather could have worn in the late 40s and what I could wear today.
This type of jacket is never going to go out of style, and because it is made from cow leather, it will probably last you a good 10-15 years without a worry.
The zippers also add another unique element to this jacket, as they have little metal balls attached to them which you can pull on. These minor things improve the quality of the jacket overall. The fit is absolutely perfect on this one.
The only reason that this jacket did not become my #1 recommendation is that for your first leather jacket, I would prefer you to go with something that is jet black and not a faded version of it.
However, if you love the colors on this one, there is no need to follow my guidance. Go with it, and you would not be disappointed. This is also the jacket that I would recommend to people above the age of 35 who still want to pull off that biker look.
Are Allsaints jackets good quality?
Allsaints jackets are of great quality and are the best in terms of durability that you can find in the 200-500$ price range.
Among all the jackets that I tested, I did not have even a single one where poor build quality was an issue. I may have disliked the look of some jackets and the fit of others, but quality-wise? Allsaints is great at making good, long-lasting products.
Since all their products are made from real animal hide and not polyester, you won't have a lot of issues when it comes to the longevity and durability of the jacket.
However, if you are looking for the best quality, I would suggest you to go for the Bronto or the Milo jacket.
Are Allsaints leather jackets made from real leather?
Allsaints leather jackets are made from real animal hide. There is no use of fake or faux leather in their making; they are 100% real leather products.
Many sellers online scam people by selling them leather jackets that are actually made from faux leather or vegan leather (I am looking at you Amazon). These faux leather jackets are not made from real animal hide. They are instead made from polyester.
Allsaints does not indulge in such practices. In fact, I looked at their entire leather jacket category, and I was not able to find a single jacket that was not made from real animal hide.
But I would recommend you still do your own diligence before buying any product. Just take a look at the product description, and you will find your answer.
Are Allsaints leather jackets true to size?
Allsaints leather jackets tend to be true to size. One model might be boxier compared to others, another might be a bit on the slimmer side; this information is usually presented on the product page.
Leather jackets from Allsaints have two basic categories when it comes to fit -slim and regular.
The jackets which are in the regular category, such as the Bronto, tend to be a bit boxy and roomy. You can easily wear a chunky knit under these jackets.
The jackets from the slim category tend to be a bit tighter and overall closer to the body. They are well-fitted and suited to the modern aesthetic. Examples of these types are the Milo and the Rigg.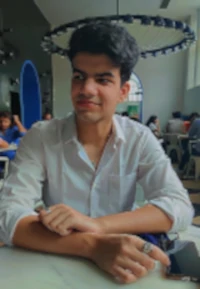 My name is Alex Higson and I am the founder of Magic Of Clothes. I have worked in the fashion industry for many years, and clothes and style are a huge part of my life.