Magic Of Clothes is an independent reader-supported blog. We may earn commissions from every qualifying purchase made through our links, at no additional cost to you.
Hoodies are a staple piece of a fall and winter wardrobe. They somehow have escaped their loungewear beginnings and have entered the fashion world at large, being spotted on everyone from European minimalists to skate and punk enthusiasts.
What's the reason for this? Well, hoodies are versatile, extremely cheap, and they look great on every body type. Besides, they are available in a ton of different colors, so you are basically being spoilt for choice.
In this article, I will be going over what I think are the best colors for hoodies, and I will give you the order in which I think you should buy said hoodies.
Best Colors For Hoodies
Here are the five best hoodie colors, ranked in the order of how you should get them:
1. Black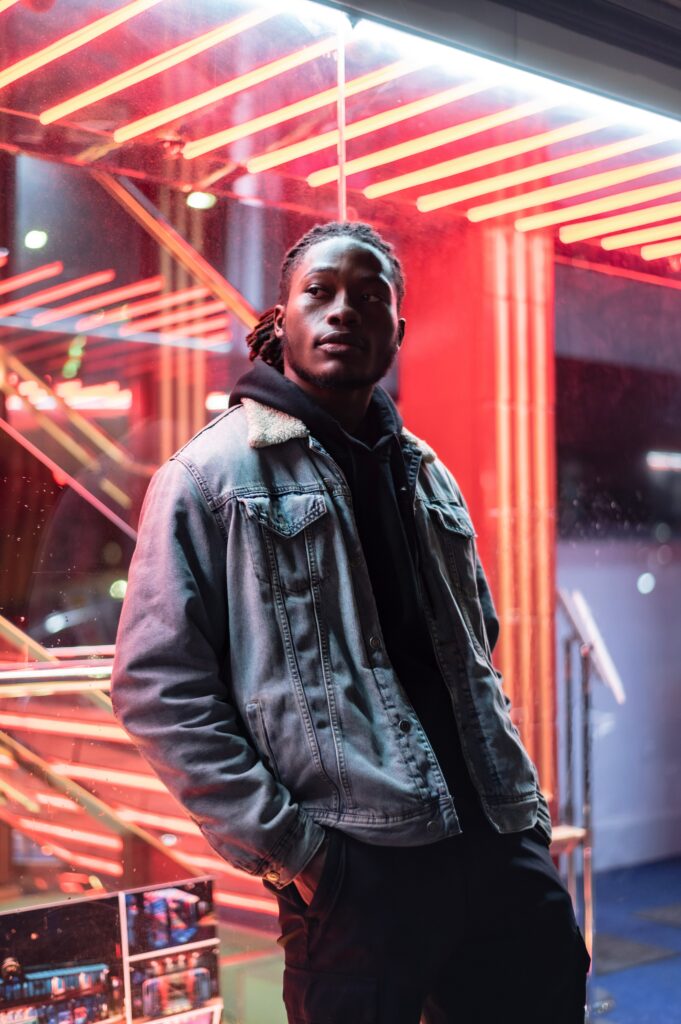 Hanes Men's Pullover EcoSmart Hooded Sweatshirt, Black, Large
FLEECE TO FEEL GOOD ABOUT – EcoSmart mid-weight cotton/poly fleece with up to 5% of the...
CLASSIC SILHOUETTE – Basic hoodie shaping for that sporty look you love.
MADE TO STAY SOFT – Pill-resistant durable fleece stays warm and cozy.
HOLDS ITS SHAPE - Thanks to ribbed cuffs and hem.
The first hoodie in your wardrobe, without a doubt, should be a black hoodie.
A black hoodie is extremely versatile and can work for a huge range of aesthetics, sensibilities, and situations.
If you're going somewhere dressy, just throw on a raw denim jacket along with some dark grey chinos and a pair of chelsea boots to make your black hoodie look dapper.
If you're chilling with your buds, just wear some classic dad jeans and New Balance sneakers for a relaxed, chilled-out vibe.
The only problem with a black hoodie is that it can fade a bit if you wash it too much.
2. Grey
To be honest, the only reason that I kept black above grey in the context of hoodie colors is a personal preference.
Grey hoodies are arguably even more versatile than black hoodies. In fact, it is extremely difficult to think of an outfit that can be ruined by a grey hoodie, that is, unless you go horribly wrong (like pairing a hoodie with a suit).
Given that every major brand out there has there own take on the grey hoodie, you're going to have tons of choices in terms of the fit and style you want.
3. Pastel Colors
Especially if you are under the age of 25, pastel colors such as baby pink and powder blue make for great hoodies.
They evoke a cheery, playful, and laidback image. If you're a complete softie at heart, then these colors are going to work even more for you as they will really mesh with your personality.
While they are great, pastel colors are not as versatile as black or grey, and thus they are a bit lower on the list.
In terms of which color to actually go for, I will recommend that if your vibe is a bit more mature, powder blue is going to work for you. If you are young and a bit chaotic in general, then go for baby pink. Both look equally good.
4. Navy Blue
If you have already got a black, grey, and pastel hoodie in your wardrobe, then it is time to get a zip-up navy blue hoodie.
Navy is a color that looks great on all skin tones, and it looks especially good in the form of a zip-up hoodie.
A white tee, a navy blue hoodie, and a black pair of jeans is the perfect everyday outfit for fall and early winter.
5. White
White is perhaps the most underrated hoodie color to ever exist. Because it is white, the hoodie will go with every color possible.
But the reason that most people avoid white hoodies is that they can be a bit too much. What this means is that wearing a white hoodie will often overpower your entire outfit, making everything else look a bit meh.
You can solve this problem by going for a shade of white that is not very saturated. Think something along the lines of cream or egg-white. This will increase the versatility of your hoodie tenfold.
Read this guide to know more about how you can style a hoodie. Also, if you are looking for hoodie recommendations, here are my top three picks (that are super affordable).
Hoodies based on Skin Tone
The basic rule of color matching in fashion states that you should wear colors that suit your skin tone. This will help in elevating your outfits to the next level.
Hoodie Colors for Dark Skin
Neutrals – Neutral colors such as black, grey, and white work great for people who have a darker skin tone or warmer undertones.
Pastel colors – Pastel version of pink, blue, and green also work for people of darker skin as they manage to evoke contrast.
Avoid dark brown – Dark brown is just going to wash you out, so it is going to be best if you just avoid it.
Hoodie Colors for Light Skin
Darker Neutrals – Darker shades of neutral colors (namely black and grey work really well).
Avoid White – White can often wash out your skin, depending on how pale you are. Thus, it is generally simpler to avoid wearing a white hoodie in the first place.
Jewel Tones – Jewel Tone such as dark green, violet, and indigo work really well for people that have light skin, as they provide a much needed contrast to their outfits.
What is the Most Popular Color for Hoodies?
The most popular color for hoodies is black, based on Google Trends data from 2004-2021. It is followed by white, grey, red, and blue.
Although finding the most popular hoodie color seems simple, it is not really the case. A fact-based and data-backed answer to this query can not be obtained unless you have the number of someone at Amazon who can tell you about product sales vis-a-vis hoodie color.
But the next best alternative at hand is to check up various terms on Google Trends until you come up with the top searched color. So that's exactly what I did. I searched the terms "black hoodie", "white hoodie", and so on and arrived at a result.
Black is by the far the most popular hoodie color. White is a distant second, and all the remaining colors are basically equal with very minor differences in search volume.
Final Remarks
The wide range of colors in which hoodies are available provides consumers with abundant choice. To simplify your hoodie-shopping experience, here are the five hoodie colors ranked in order of which one to get first:
Black
Grey
Pastel Colors
Navy Blue
White.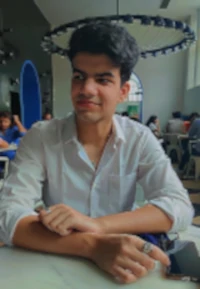 My name is Alex Higson and I am the founder of Magic Of Clothes. I have worked in the fashion industry for many years, and clothes and style are a huge part of my life.