Magic Of Clothes is an independent reader-supported blog. We may earn commissions from every qualifying purchase made through our links, at no additional cost to you.
Jackets are a wardrobe essential for the colder months and serve a dual purpose of style and function.
Men's jackets can come in various colors and cuts. When buying your next winter jacket, it is important to go for versatile colors in order to get the most out of your purchase.
Since this stuff can be pretty expensive, it is recommended to buy jackets after careful consideration so that you have the right colors to match the rest of your wardrobe.
This article will guide you in selecting the best hue for your jackets.
Best Jacket Colors For Men
Here are the five best jacket colors for men, in terms of versatility.
1. Black
Without a doubt, black is the most trending color among jackets. Be it down jackets or bombers; black jackets are the top favorites among people.
If you want to buy a single jacket, black is the color you need to choose. Black absorbs a lot of heat, so the color is perfect for winter.
2. White 
White is the next most popular color among men's jackets in the US. People love these since they look preppy and fresh. 
Though white is not the best color for winter, it can be a good color for summer. A white denim jacket will steal the show if you want to wear a coat just for style.
The problem with white jackets is that they get dirty relatively fast, but you can pull them off in style if you take proper care of the fabric.
3. Blue
Blue denim jackets are always in trend in the summer and fall seasons. They pair beautifully with classic denim and give a clean yet polished look.
Navy blue blazers (or even bombers) look great and suit all skin tones. They can be paired with white and black tees, shirts, and even pastel colors.
These flatter all skin tones, so you can blindly pick this color for your wardrobe. You can get a blue jacket in a plaid pattern if you want a unique but sophisticated look.
4. Green
Green is now slowly becoming a trending color for jackets and other outerwear. This color, if picked correctly, can suit all skin tones.
Both light and dark green are good choices for jackets. Olive tones are best suited for wheatish and darker skin tones.
Mint green jackets can look fantastic in summer and give off a fresh look. Even dark green or moss green jackets bring something different to the table and look great in casual environments.
5. Brown
Brown is another neutral tint that suits all skin tones well. Dark brown is the ultimate color in the fall season, and if you choose the right piece, you can also wear this item in peak winter.
Brown can absorb significant heat and keep you warm in cooler temperatures. Therefore, this color can be suitable for thermal jackets in the winter.
You can also choose a light brown jacket with checks for a formal occasion during the summer. Additionally, brown jackets do not get dirty, which means less headache in cleaning them up.
Best Jacket Colors For darker skin tones
1. Dark neutrals
Dark colors look perfect on everyone, including dark-skinned people. In my opinion, dark neutrals give off a bold look that makes people feel powerful, mysterious, and attractive.
A neutral color palette can never go wrong; hues like black, maroon, and navy go well with everything.
2. Grey and beige
Grey and beige are two colors that look exceptionally good on darker skin tones. This tint brightens up their complexion and makes them look prim and proper.
The colors also signify neutrality, which is essential to maintain the versatility of your wardrobe. They can be worn in both formal and informal settings.
3. Avoid wearing neon or pastel colors
Neon colors are not suitable for dark-skinned people, especially in jackets. These are flashy and may look too blinding on dusky complexions.
Pastels are also not a good match since they usually appear washed out. Additionally, they tend to make people look a little dull.
Best Jacket Colors For lighter skin tones
1. Dark colors
Dark colors are very versatile and look good even on light-skinned people. Dyes like black and navy are well suited to a lot of clothing, which is the same for jackets.
Winter coats look best in dark colors, so wearing them will make you look fashionable. You can layer these over some light-colored clothing, in order to generate some much-needed contrast in your outfit.
2. Bright shades
Bright shades of mint green, beige, and white are suitable for jackets. Light-skinned people can easily pair them with light tops and jeans to balance out the colors and make everything complement each other.
These colors are also a style statement and will help you pop out from the crowd of neutrals. It also helps pale complexions in brightening up instantly.
3. Avoid grey shades and ashy tones
Grey tones are highly unsuitable for light-skinned people, especially in winter, as they make people with pale complexions look dull and lifeless.
Additionally, grey shades don't usually pair well with dark colors, making them difficult to style with winter clothing.
What is the most popular color for jackets?
According to Google trends, black is the most popular color in jackets. White jackets are also pretty popular, but not as much as black ones.
I have compared the demand for all the jacket colors in the market. Black and white are top favorites among all others.
Olive jackets also have a good fan base and deserve a special mention. People have developed a new appreciation for this flattering color.
However, everything else ranks pretty much the same except for the two primary dyes. People prefer neutral shades for jackets, so anything outside this color palette won't be that popular for outerwear.
Final Remarks
Jackets are essential for people in cooler climates. Additionally, they can be a strong style statement, even if we keep their utilitarian purpose to the side.
If you are thinking about buying a jacket this year, these are the best colors that you can go for in order to get the most out of your purchase.
Black
White
Blue
Green
Brown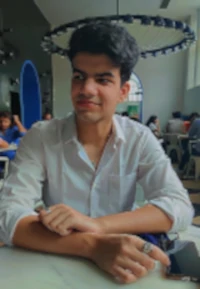 My name is Alex Higson and I am the founder of Magic Of Clothes. I have worked in the fashion industry for many years, and clothes and style are a huge part of my life.