PacSun takes about 6 to 7 business days to deliver within the US. However, there may be variations because of location and other factors.
Pacsun is an American retailer that specializes in clothing, accessories, and swimwear for young adults. Headquartered in Anaheim, California, it is famous across the US for selling clothes at very reasonable prices and having great deals during festive seasons.
PacSun lets you check the shipping and delivery estimates during your checkout, so look for it if you're anxious to get your hands on the products.
So, if you're nervous about your order not reaching you before a big day, let's take a look below at how long will your package take to get delivered to you.
How long does PacSun take to ship domestically?
PacSun claims to deliver US delivery packages in 7 or fewer business days.
Being an America-based company, it claims to prioritize and deliver US packages in less than seven days. However, the delivery also sometimes takes up to 16 days.
Quick Tip
Sometimes the PacSun website shows discounts on products only after going through the clearance section and not if you directly go to the product page. Thus, make sure that you always check for your product in the sale section on the PacSun website.
Their website also mentions the delay in shipping due to COVID-19 which might be responsible for the delivery taking longer than usual.
If you are urgently looking for a celebrity dupe (For example that Kendall Kylie corset top) it is better to visit the nearest PacSun store.
There are over 700 Pacsun stores across the US. Chances are there is one close to you too. You can also find a store locator on PacSun's official website.
How long does PacSun take to ship internationally?
For international shipping, PacSun takes about 2 to 3 weeks if there are no variables.
PacSun calculates shipping estimates during your checkout, so make sure to check that. You can also track your order with the help of your order number and the registered email with PacSun.
The shipping confirmation email includes all the information necessary to track your order.
Most of PacSun's international orders are sent for transit within four business days. These four days is the time taken to process the package till they are sent out for international shipping.
Unfortunately, domestic free shipping or special shipping rates do not apply to international orders at PacSun. However, they sometimes offer special shipping rates for international customers so make sure to check your spam for any special discount offers sent your way.
There are a few countries PacSun does not ship to. The drop-down menu on the footer of the website has a list of countries PacSun ships to so you can check it there.
PacSun free delivery states
PacSun has a free delivery policy for nearly all states domestically, except for Alaska, Hawaii, and Puerto Rico.
The brand has free standard shipping across all orders over 50 USD.
However, it does not deliver for free in the states of Alaska, Hawaii, and Puerto Rico. 6 USD fee is applied to all standard shipping orders. An additional charge is applied for express delivery according to the state you live in.
Packages and orders for Alaska, Hawaii, and Puerto Rico take about 10 to 12 business days for standard delivery.
PacSun express shipping and tracking
PacSun delivers packages in less than 3 business days to its domestic customers who have paid for express shipping.
A charge of 13 USD is added to your cart during checkout if you wish for express delivery. It usually takes up to 3 business days. However, a few customers have complained of getting it later than 5 days despite paying for express shipping.
For overnight domestic shipping, a standard fee of 20 USD is added to your cart. However, you must order by 9 AM Pacific Time to get the delivery on the same day.
As soon as your package is out for shipping, you will get an email confirmation that has all the necessary information to track your package. This is constantly updated and can be used to track your package.
Final Remarks
PacSun is my all-time favorite for buying clothes and accessories at reasonable prices. Their collections sell fast and are often out of stock most of the time.
Despite the few rumors of the company going under earlier in the year, PacSun has continued to provide an excellent variety of new as well as pre-loved clothes.
However, there have been certain issues with the delivery and customer service. While domestic shipping sometimes takes more than two weeks, some people have to wait for a month and a half or more for their international orders from PacSun.
So, it is advised to always check for estimated delivery before checkout and also keep a track of your order as soon as it is shipped.
Here's what we have discussed so far:
Pacsun usually takes less than 7 business days for domestic orders and 2-3 weeks for international orders. You can know more about the estimated delivery through the shipping confirmation mail sent to your registered email.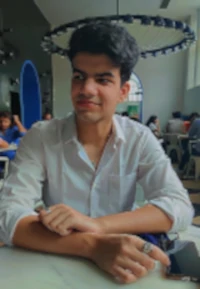 My name is Alex Higson and I am the founder of Magic Of Clothes. I have worked in the fashion industry for many years, and clothes and style are a huge part of my life.