Magic Of Clothes is an independent reader-supported blog. We may earn commissions from every qualifying purchase made through our links, at no additional cost to you.
Suede jackets are a wardrobe essential for the fall season. They look good and keep you warm, and the unique texture of suede ensures that you get a lot of compliments wearing this garment.
But suede jackets can be very difficult to break in, especially if they get wet. So in this guide, I will be showing you the exact process of softening a suede jacket.
Using these methods, I have personally softened (or broken-in) every suede jacket that I have ever owned. So make sure to read until the end and follow each step carefully.
How To Soften A Suede Jacket?
There are numerous different ways to soften a suede jacket. Depending upon the make of your jacket, any of the methods listed below can work, so give each one a try until you get a smooth, buttery-soft suede jacket.
1. Apply suede conditioner to the jacket
If you are looking for a proper solution that you can employ while sitting at home, then using a suede conditioner is your best bet.
Suede conditioners are specifically made to soften and enrich suede fibers and can break in your stiff jacket in a matter of minutes. They work particularly well in reviving jackets that have become wet.
And if you are wondering which suede conditioner to use, well, you're in luck. I created this list some time back talking about the various products you need to take care of suede. You can find a bunch of suede cleaning kits in there that are going to work for you.
However, if you are in a hurry, here's my favorite suede protection kit.
GEAR AID Revivex Suede, Nubuck and Fabric Boot and Shoe Care Kit with Protector Spray
Protect footwear from water and stains and keep them looking new with this all-in-one...
Use the concentrated suede cleaner to safely remove dirt and grime from suede, nubuck,...
Maximizes breathability of waterproof-breathable shoes to keep your feet feeling cool and...
Boot care kit includes: water repellent spray, suede cleaner, boot brush and eraser
Just follow the instructions that are written on your suede conditioner, and the product will deal with everything else on its own.
2. Tumble dry without heat
Suede is a very delicate fabric, and this should not be tumble-dried recklessly. But there's a caveat to this statement. You can definitely tumble dry your suede jacket, provided that you don't use heat.
And that's exactly what we want when softening a suede jacket.
Most dryers come with a setting that doesn't use heat at all. Select this setting (often called "no heat only tumble") and throw in your jacket. The tumbling would beat up the suede jacket, which would accelerate the softening process by a big margin.
If you want, you can even repeat this process a couple of times. By the end, you would be face to face with a jacket that's become extremely soft.
3. Blow dry the surface of the jacket
To soften your suede jacket using this method, take a regular blow dryer and remove its diffuser (the flat part of the nozzle that is usually detachable).
Select the highest heat setting available on the dryer and start applying its heat all over the surface of the suede jacket.
This method works because heat is an efficient tool to break down the strength of suede molecules. As the direct application of heat increases, the distance between molecules also increases which makes the jacket softer and more "broken-in".
Do this for around 10 minutes, and cover all parts of the jacket.
4. Dry clean the suede jacket
If you don't want to do any of the work on your own, you can simply get your suede jacket dry cleaned in order to reduce its stiffness.
Just tell your dry cleaner that you want the jacket to be softer and she will take care of the rest for you.
Any dry cleaner worth his or her salt will have no trouble in fulfilling this request, and thus you would be able to get a professional's opinion on the stiffness of your jacket.
The only real downside with going with this method is the cost. Dry cleaning can often get expensive, especially when you make individual requests such as softening of the material.
But if you have a budget, and you aren't into D-I-Y stuff, then there's no harm in going to a professional.
5. Wear the jacket more often
The oldest trick in the book to break in any jacket – start wearing it more.
The more you wear your suede jacket, the more it will mold in order to fit your body shape. In the end, you will not get a jacket that's broken in, but a jacket that's broken in specifically for you.
It might be uncomfortable to wear a stiff jacket at first, but over time you would grow accustomed to wearing the jacket and it will not feel so terrible anymore. And this process does not take as long as you might expect.
A month of regular wear can easily soften and break in a suede jacket. However, this method isn't going to do anything for you if you have a wet suede jacket. For that, you would need to employ another method.
BONUS – What not to do when softening a suede jacket!
Never put your suede jacket in the freezer. Although people say that doing so would make your jacket softer, the truth of the matter is that it will only make your jacket cold.
In fact, if you don't use a zip-lock bag when placing it in your refrigerator, your suede jacket can actually become damaged due to exposure to moisture.
It is much better to go with any of the five methods of breaking in a jacket that I have mentioned above rather than wasting your time and energy on this garbage advice.
Why Are Suede Jackets Stiff?
There are primarily two reasons due to which a suede jacket becomes stiff – newness and getting wet.
The first reason is understandable because suede is made from animal hide, and thus needs a bit more breaking in compared to something like cotton. An animal's hide is very tough because its function is to protect the animal from outside elements.
This toughness translates into suede too, and in turn to a suede jacket.
A suede jacket may also become stiff if it is exposed to water. Water and suede do not get along with each other. Exposure to water can destroy the nape of the suede and remove all the texture from its surface, which can make the jacket look and feel stiff.
Both kinds of stiffness are treatable though, and employing any of the five methods mentioned in this guide earlier would go a long way in making your jacket softer.
How To Soften A Faux Suede Jacket?
The best way to soften a faux suede jacket is to tumble dry it without heat.
Faux suede is made from polyester, and thus does not respond as well to some of the other methods of softening a suede jacket. For example, you shouldn't use a suede conditioner on a faux suede jacket because the fabric hasn't been made from real animal hide.
In my experience, I have found that the best way to soften a faux suede jacket jacket is to simply throw it into the dryer. Just select the "no heat only tumble" option, and wait for the machine to do its job.
By the end of the process, you would observe that your faux suede jacket should have softened up quite a bit.
Like I mentioned earlier, you can even repeat this process multiple times in order to make your jacket even softer.
Final Remarks
Softening a suede jacket is not that complicated. There are a number of methods that you can use in order to make your suede jacket softer. Here's a list for your reference:
Put it in the dryer on a "no heat only tumble" setting.
Use a professional suede cleaning kit.
Blow dry the surface on a high heat setting.
Dry clean the suede jacket.
Wear it more – break it in the old fashioned way.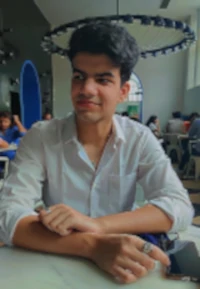 My name is Alex Higson and I am the founder of Magic Of Clothes. I have worked in the fashion industry for many years, and clothes and style are a huge part of my life.